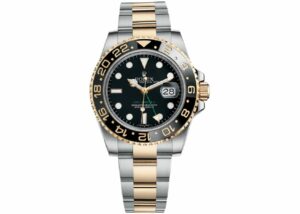 Have you always wanted a vintage watch, but you don't know where to start? Charles Schwartz & Son has a frequently changing selection of beautiful, unique vintage watches for you to consider.
Find a trusted and experienced seller of DC vintage watches.
Charles Schwartz & Son has been a trusted jeweler specializing in vintage, designer, and antique jewelry, including watches, in Washington, DC since 1888. We also have an in-house Master Watchmaker who knows everything and anything about watches and is here to answer all of your questions.
Rolex, Cartier, Patek Phillippe? Certain vintage watch brands are all the rage.
Are you looking for a specific brand, age, or type of watch? Do you want something metal, with gemstones, or leather? Having an idea of what you are looking for before you start your search will help you find the next piece in your collection faster.
Vintage watches: They're so hot right now.
Sales of second-hand luxury watches will overtake new models within a decade as buyers seek out scarce Rolex, Patek Philippe and Audemars Piguet timepieces, according to a new industry report…Online sales will drive the jump amid a renaissance in interest in luxury timepieces fomented during the pandemic. As demand has boomed, consumers wanting to buy the most popular models from Rolex, Patek and Audemars Piguet have been frustrated by a lack of product and waitlists due to the limited production constraints at the top brands. Some buyers have turned to the secondary market where sellers and dealers charge a premium above retail prices for the most in-demand models. – Bloomberg
Does the current interest in vintage watches in DC mean you should stop looking?
Absolutely not, but it does mean you need to be prepared. Know what you want, and try to be flexible and open to new items if possible. Make sure you contact us to tell us more about what you're looking for so that we can try to help you find the perfect piece for your collection if we don't have it in stock!