The gemstone experts at Charles Schwartz & Son has been buying and selling the finest precious gemstones and jewelry in the Washington D.C. area for over 125 years! Our AGS Certified gemologists will evaluate your precious gemstones to offer you the highest possible price, while treating each customer with the utmost care, professionalism, and confidentiality.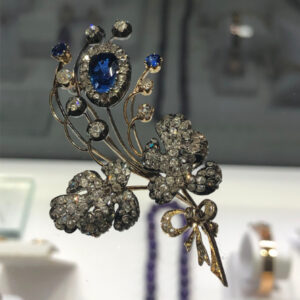 When you sell your precious jewels and gemstones to Charles Schwartz & Son, you're sure to receive the highest possible price. We purchase gemstones and jewels of all shapes, sizes, and varieties, including:
Diamonds
Emeralds
Rubies
Sapphires
We are always looking to purchase precious gemstones in a variety of exquisite cuts, ranging from modern to antique and vintage cuts. We also pay premiums for GIA and AGS-certified gemstones in particular. Please bring all accompanying certification paperwork and relevant documents with you to your consultation for swift service and an accurate appraisal.
With over 125 years of experience in the Washington DC jewelry industry, you can trust Charles Schwartz & Son with all of your jewelry-related needs! For additional information, or to schedule an appointment to sell your precious gemstones, contact us today to set up a consultation.