Our Story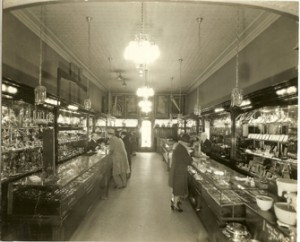 Charles Schwartz & Son is Washington DC's oldest jeweler. Based in the nation's capital for over 100 years, we take pride in our name as arguably the most recognizable and finest jewelers in Washington. We take great care in meeting the jewelry needs of our customers. Whether refurbishing a family heirloom or finding the right gift for that special occasion we are here to serve you.
History
Started by the Schwartz family in 1888 and passed on to the Pastor family in 1984, Charles Schwartz & Son is your family jeweler. Charles Schwartz & Son Jewelers has had the honor of servicing the dignitaries of Washington and the world. Along with them, we welcome you to be a part of our family. We invite you to stop in and visit us at any time.
Thank You
To those of you who are already part of our family, we would like to take this opportunity to thank you. Please come by or visit our website often, we are always adding new and unusual jewelry items to our collection.