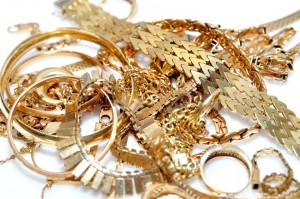 Charles Schwartz & Son has been buying and selling the finest gold jewelry in the Washington D.C. area since 1888. One stop by either of our Washington D.C. locations and you're sure to see—the jewelry experts here at Charles Schwartz & Son make the buying and selling process a breeze for our clients!
Our knowledgable staff of jewelry experts will evaluate your white and yellow gold jewelry to offer you the highest possible price, while treating each and every customer with the utmost care, professionalism and confidentiality. With over 125 years of experience in the Washington DC jewelry industry—you can trust Charles Schwartz & Son to consult on any and all of your jewelry-related needs.
We offer the highest possible price for your 10k, 14k and 18k gold jewelry, and now that the price of gold at a record high there has never been a better time time to sell your unwanted gold jewelry to Charles Schwartz & Son! For additional information, or to schedule an appointment to sell your gold jewelry, contact us today to set up a consultation.