Now that you've found the engagement ring of your dreams, it's time to start the search for the perfect wedding band to match! Many consider the engagement ring the more difficult challenge of the two—finding the ideal wedding band is no simple task. While comparing wedding bands, it is important to consider how the wedding band will pair with your engagement ring's sensational style.
There are so many ways to find the perfect wedding band to match your stunning engagement ring—which of these dazzling engagement ring and wedding band pairs is more your style?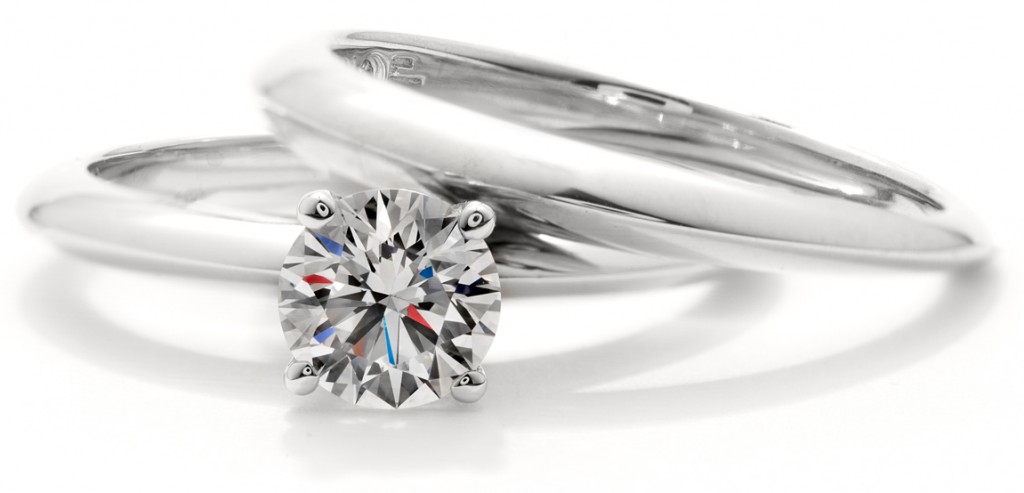 A Simple Yet Classic Pair: You can't go wrong with a simple yet stunning solitaire engagement ring, paired with a plain metal band. Classics like this solitaire engagement ring by Hearts On Fire, paired with a simple metal band will never go out of style!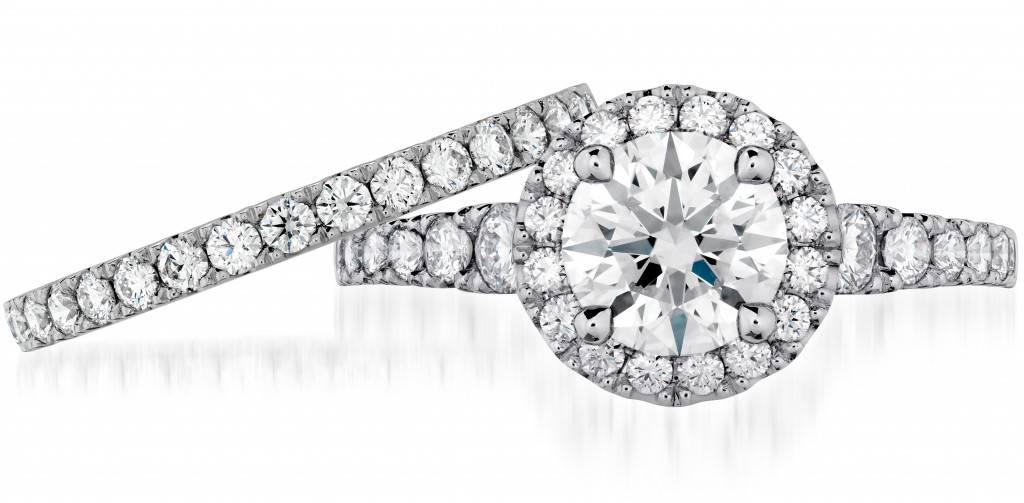 A Dazzling Diamond Duo: Delicate diamond wedding bands are the perfect match for a number of engagement ring styles, especially those with diamond-accented bands like this Transcend Premier HOF Halo Engagement Ring by Hearts On Fire. Or double the dazzle of your diamond engagement ring, and opt for two diamond wedding bands to create a symmetrical look with sensational sparkle!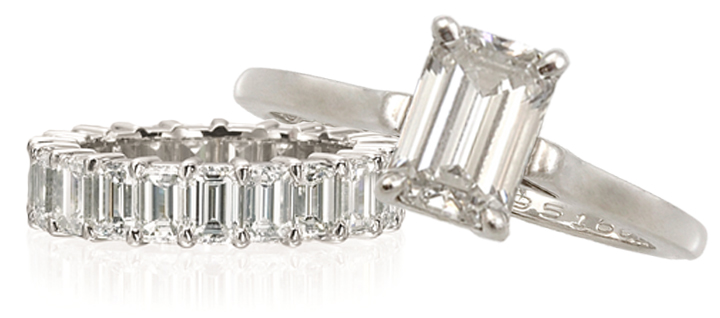 "Gems" of a Feather: Highlight the striking shape of your engagement ring's center stone by choosing a wedding band with a similar gemstone cut—as you can see with this sensational Emerald-Cut Diamond & Platinum Ring by Tiffany & Co, paired with an Emerald-Cut Diamond Wedding Band by Armadani.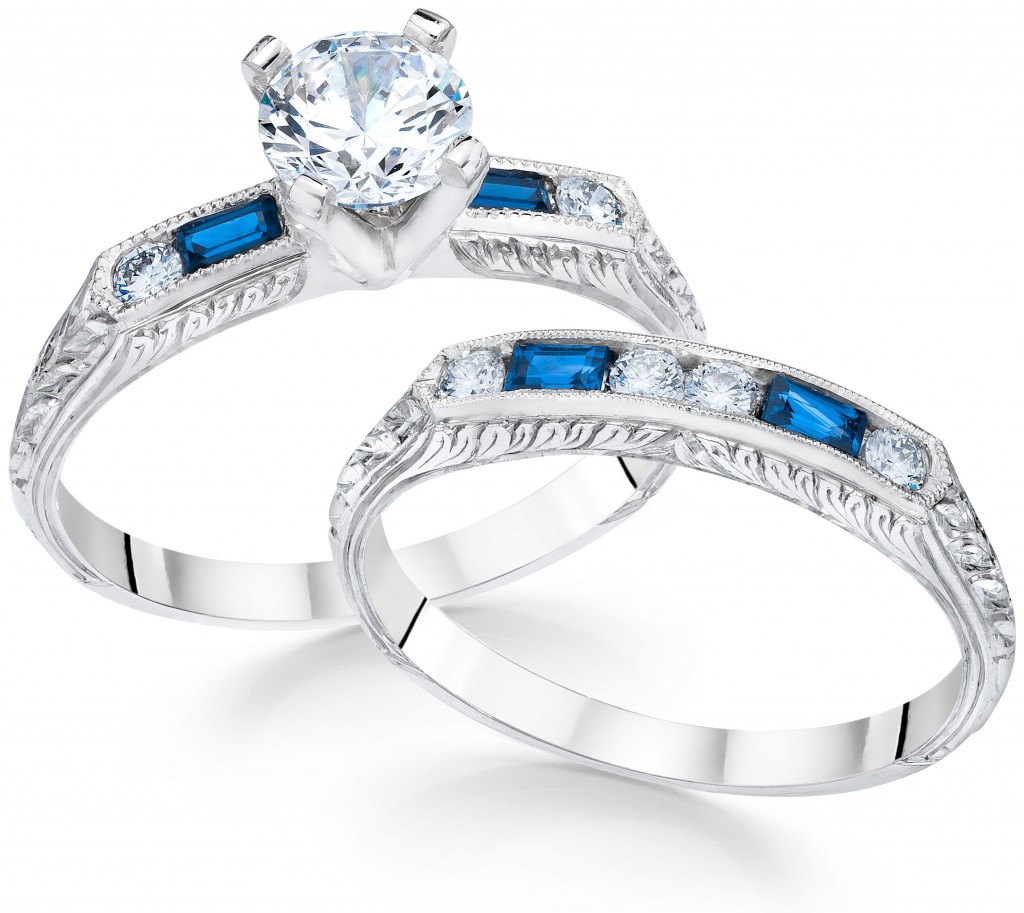 Add a Splash of Color: Complement the vibrant hue of your engagement ring's center stone or side stones with a gemstone and diamond-intensive wedding band. Wedding bands that alternates between diamonds and colored gems are particularly fitting, as they coordinate with your ring's brilliant, colorful style, without competing with the engagement ring's unique, dynamic beauty—as you can see with this sensational pair of diamond and sapphire rings by Whitehouse Brothers!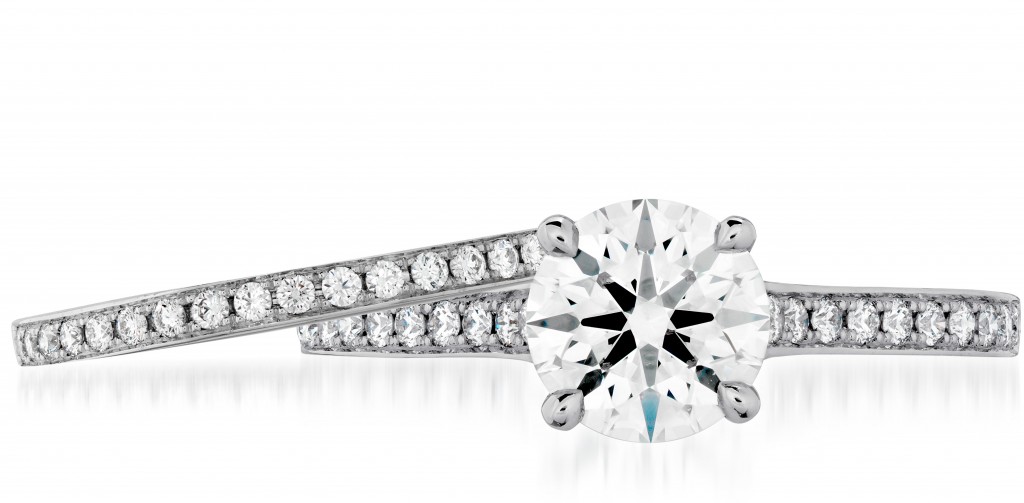 A "Match" Made in Heaven: While there are many stunning ways to pair engagement rings and wedding bands, select engagement ring designers offer wedding band designs that perfectly match the sensational style of their engagement rings. Matched sets like Hearts On Fire's Illustrious Engagement Ring & Illustrious Diamond Band complement each other flawlessly, while adding even more sensational sparkle.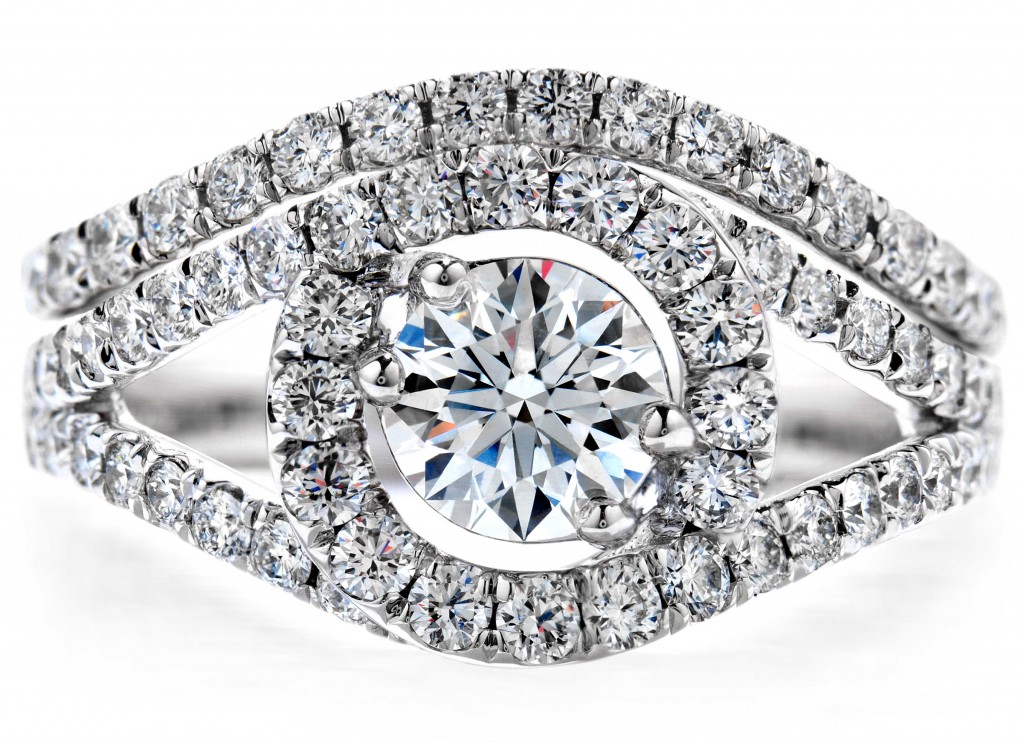 Fantastic Flush Fits: Accent the stunning style of your engagement ring with yet another layer of diamond-studded dazzle, by choosing a beautiful curved band like this Endeavor Wedding Band, designed to fit Hearts on Fire's Endeavor Engagement Ring like a glove. Flush-fit wedding bands are designed to complement and fit the curves of your engagement ring's unique shape, so the pair will sit flush on your finger.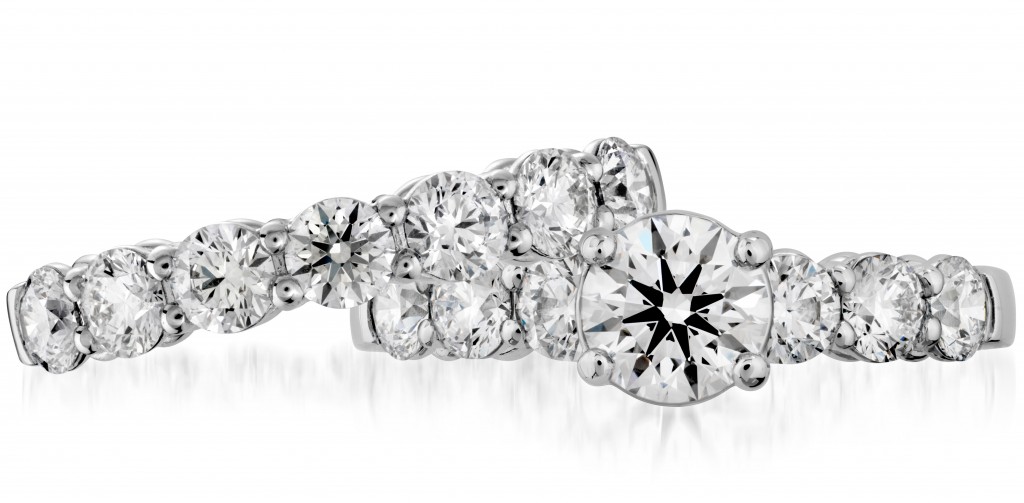 A Sensational Stack: Pairs like this Multiplicity Love 7-Stone Engagement Ring and matching Multiplicity Love 7-Stone Wedding Band are a truly sensational set, symbolizing an eternal bond of endless love, with matching hidden hearts engraved behind each of the engagement ring and wedding band's seven diamonds.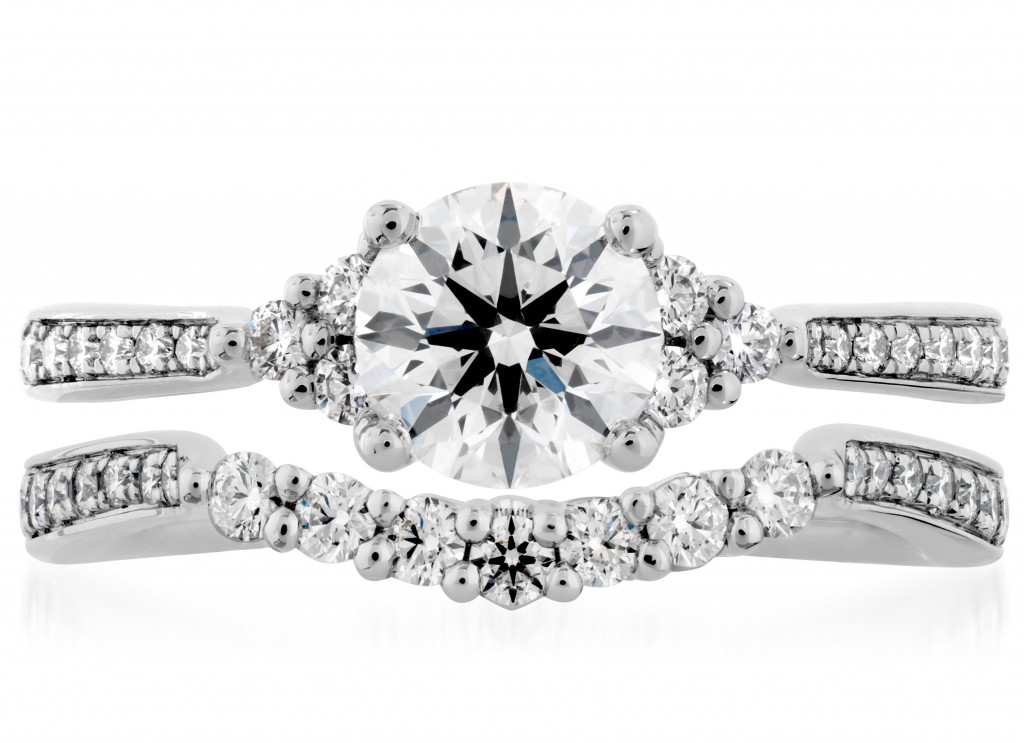 A Set Fit For a Queen: Beautifully detailed wedding bands like this Felicity Queen Anne Wedding Band pair perfectly with the delicate, intricate details of this Felicity Queen Anne Engagement Ring by Hearts On Fire for even more sensational sparkle, making this set an instant classic fit for a queen!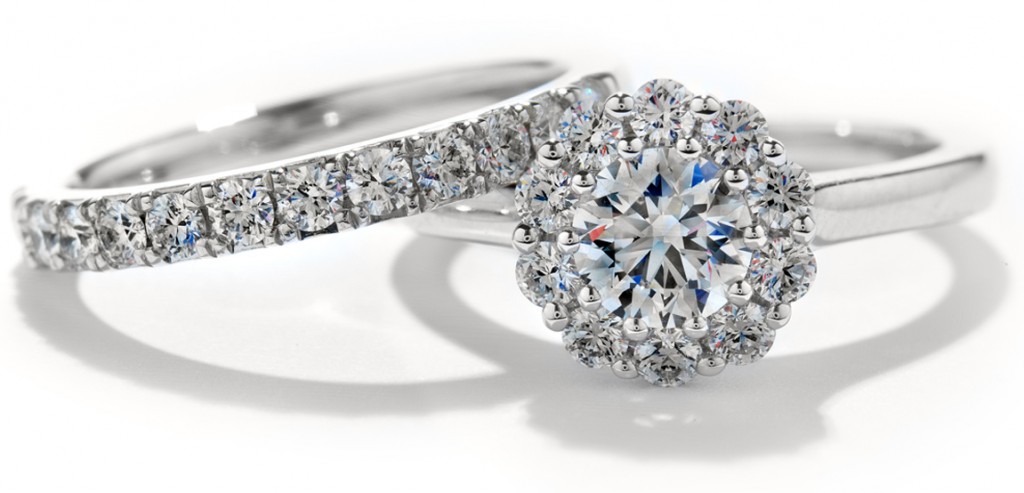 A Unique Combination: Some brides may prefer a wedding band that complements their engagement ring, without matching it exactly. In this case, one-of a-kind combinations like Hearts On Fire's Beloved Open Gallery Engagement Ring & Beloved Wedding Band are the ideal choice, as they complement the dazzling diamond style of one another, without matching to a "T".
Looking for advice on picking, pairing or polishing your new engagement ring and wedding band? Stop by one of our two Washington D.C. locations for expert advice from the Capital's Oldest Jeweler!