Charles Schwartz & Sons is here to help you find the best price for your jewelry.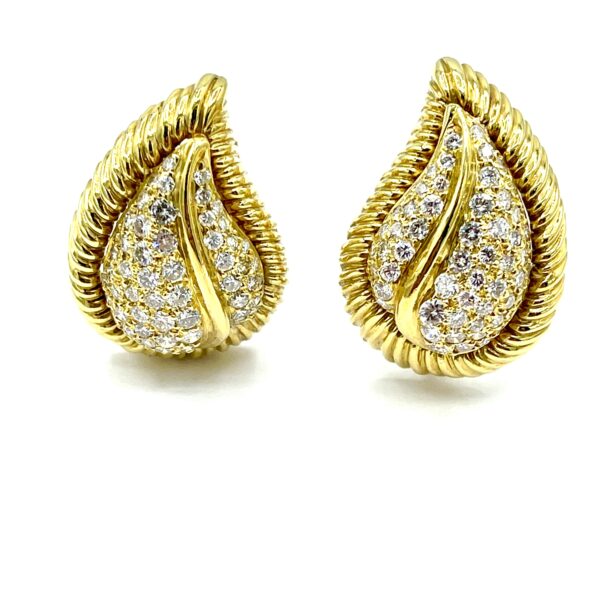 At Charles Schwartz & Sons we aim to make the jewelry selling process as easy, safe, and stress-free as possible. We offer various steps in the process to help ensure you are getting the top assessments, offers, and care.
Our expert staff will take care in appraising your antique jewelry for rarity, condition, and more. We have an eye for detail and take care in providing the most accurate estimate of your piece. Jewelry has played a significant role in society, capturing the hearts of many with a wide variety of ever-changing trends, designs, and fads throughout history. The estate jewelry experts at Charles Schwartz & Son are well-versed in dating and classifying estate jewelry and are happy to answer any questions you may have about your estate jewelry.
However, if you are curious about what era your estate jewelry may be prior to your consultation appointment at Charles Schwartz & Son, consider the following characteristics of your estate jewelry to help you determine which era your estate jewelry might fall under:
Metal(s): the type of metal(s) incorporated into the design of a piece of estate jewelry, along with the metal's karat weight, can reveal a great deal about the age and relative origin of a piece of estate jewelry.

Gemstone(s): although gemstones have been a staple of high-end jewelry design for centuries, the popularity of specific gemstones varied amongst eras.

Prominent Motifs Present in Design: subtle design details and motifs found in estate jewelry are arguably the easiest "tell" of the piece's age or era of origin.
After our expert jewelers appraise your item, we'll offer you a transparent and fair price! We want to make sure individuals understand why their items are priced and are happy to answer all questions. It's important to note that a piece of jewelry is considered "antique" if it is over 100 years old. Antique jewelry was crafted from high-quality materials with a superior level of craftsmanship, leading to sturdy, high-quality pieces. For this reason, in addition to the old age and relative scarcity of antique jewelry, many people find their antique pieces too valuable to be worn.
Once we provide you with an offer and you have a chance to think it over and review the price, you have the liberty to decide whether you would like to move forward. With over 125 years of experience in the Washington DC jewelry industry—you can trust Charles Schwartz & Son to consult on any and all of your jewelry-related needs.
Since 1888, Charles Schwartz & Son has been buying and selling the finest antique jewelry in the Washington D.C. area. The antique jewelry experts here at Charles Schwartz & Son make the buying and selling process simple! Our staff of jewelry experts will evaluate your antique jewelry and family heirlooms to offer you the highest possible price, while treating each and every customer with the utmost care, professionalism, and confidentiality.
As a family-owned business since 1888, we know how much love and care goes into deciding to sell your jewelry pieces. We have a passion for helping others find pieces they equally love, cherish, and use for years to come. We understand that when you decide to sell your pieces, it can be an emotional process due to the memories attached to each piece, but we do everything we can to respect the history of your piece and find it a new home once it's in our care.
You can reach Charles Schwartz & Sons at 202-363-5432 today. We invite you to shop online or stop in and visit us at any time.