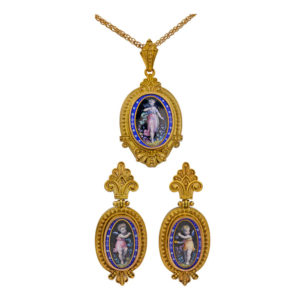 The start of a new year is the perfect time to take a look at that jewelry you never wear and switch it out for something new. However, you may have valuable pieces that you don't want to give away. The expert jewelers at Charles Schwartz can help you sell your vintage jewelry in DC as well as finding a new piece to add to your collection if you choose.
When you've decided it's time to sell your vintage jewelry, you want to go to a trusted local jeweler who can offer a fair price and appreciates your pieces as much as you do.
We understand that your pieces have meaning to you and hold a special sentimental value, but when you're no longer wearing the pieces, it's usually time to let them go. We'll purchase your pieces and help them find their way to a new owner and perhaps find something new for you to love in the process.
A fair price for your piece or pieces– We value your pieces and are glad you came to us to sell your jewelry. We'll take the time to examine your pieces before coming up with a price and will happily explain the amount we offer as well as answer any questions you have.
Professional service- Our highly trained jewelers are skilled in jewelry evaluation and always aim to offer a fair price ensuring your satisfaction. We offer competitive prices for designer, vintage, antique, and estate jewelry.
Assistance finding something new for your collection– Once we've purchased your vintage jewelry from you, you may want to find something new to take home and refresh your collection. We'll guide you through the store to find something that speaks to you.
To make an appointment with one of our experts to sell your vintage jewelry in DC, call 202-363-5432 or reach out online.