Now that March is finally upon us, it's time to start thinking about your spring wardrobe! There are a number of new jewelry trends coming out this spring, along with a few repeats from years past. Read on to learn about the 4 biggest trends in jewelry for Spring 2015!

Fashion-Forward Florals
The well-known floral trend is in bloom once again this spring, with the unique floral design of pieces like Hearts On Fire's Lorelei Floral Diamond Band captivating the industry. You can find this blooming trend in many necklaces, brooches, rings and bracelets—with designs ranging from subtle floral motifs to intricate, breathtaking patterns.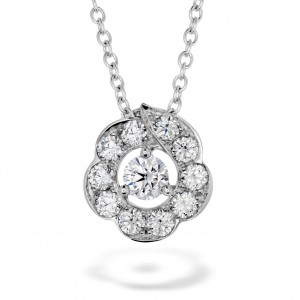 The appeal of these fashion-forward floral pieces stems from their bold floral motifs and refined, sophisticated design. Pieces like the Lorelei Bloom Pendant by Hearts On Fire embody the floral jewelry trend's ablity to transcend time with their distinguished style and classic look. This pendant is sure to turn heads with its unmistakable blooming diamond-studded halo.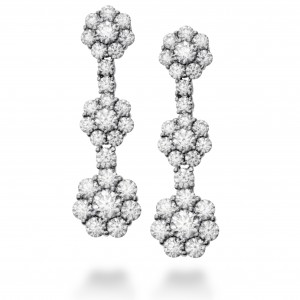 Fashion-forward floral jewelry has rocked the fashion industry over the past few years, reinventing the way the world thinks of the floral motif, and it has made its way back to the runway for Spring 2015! Hearts On Fire's Beloved Three Station Drop Earrings are a perfect example of a classic floral earring reinvented with a fashion-forward three-station diamond cluster design.

This spring, the floral trend extends far beyond the world of diamond jewelry with unique, eye-catching pieces like this Jelly Opal Gold Bangle. The unmatched colors of the bangle's opals draw the eye to the intricate detailing and distinctive floral design of the piece.
Although floral jewelry is perfect for spring, with its growing popularity this trend can now be seen year-round! Floral jewelry has made a serious comeback over the past few years and as you can see, this bold yet elegant trend is here to stay!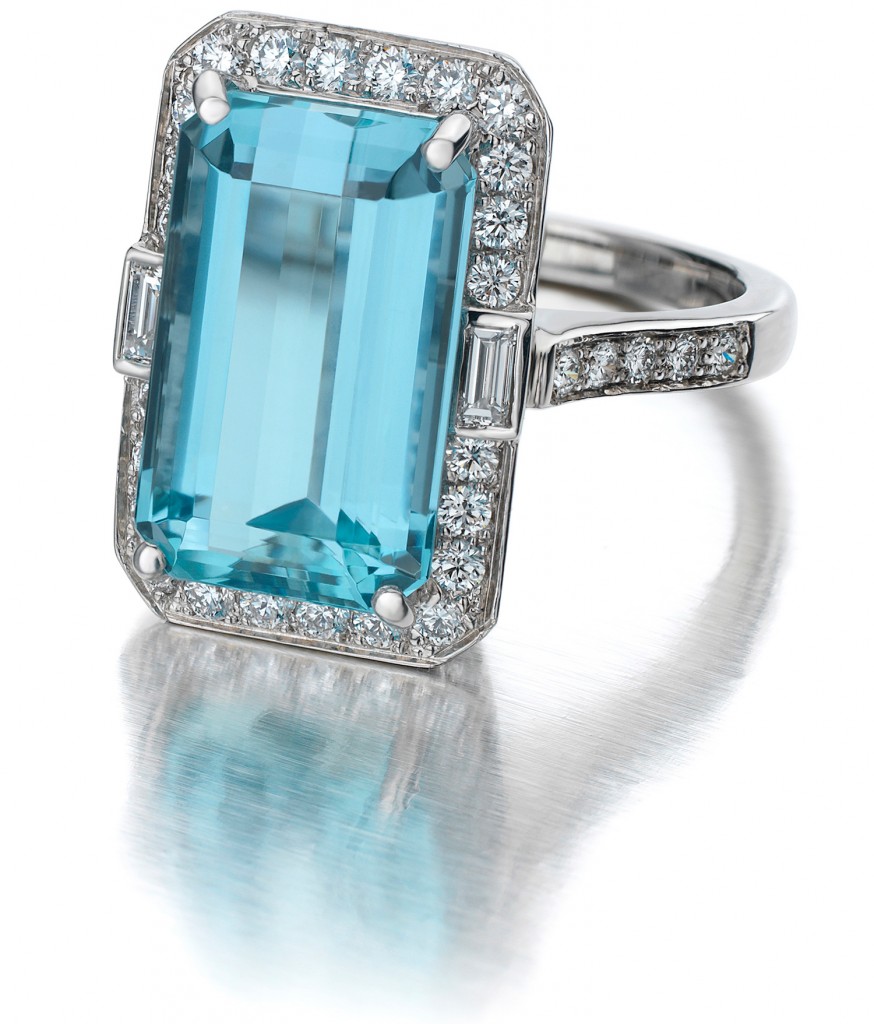 Vibrant Blue Aquamarines
Aquamarines have become more than just March's birthstone, they are currently one of the hottest spring jewelry trends in the fashion industry. With stunning pieces on the market like this Aquamarine & Diamond White Gold Ring by SUNA Brothers, it's no wonder this gem has been such a success—its rich color and dazzling diamond accents steal the show!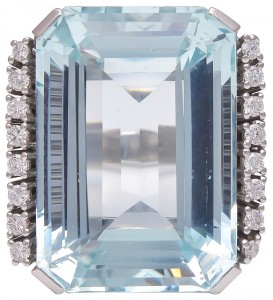 These breathtaking stones range in hue from a light sky blue to the deep ocean blue, and can be cut in a variety of flattering ways, as you can see here with this Emerald Cut Aquamarine, Diamond & White Gold Ring.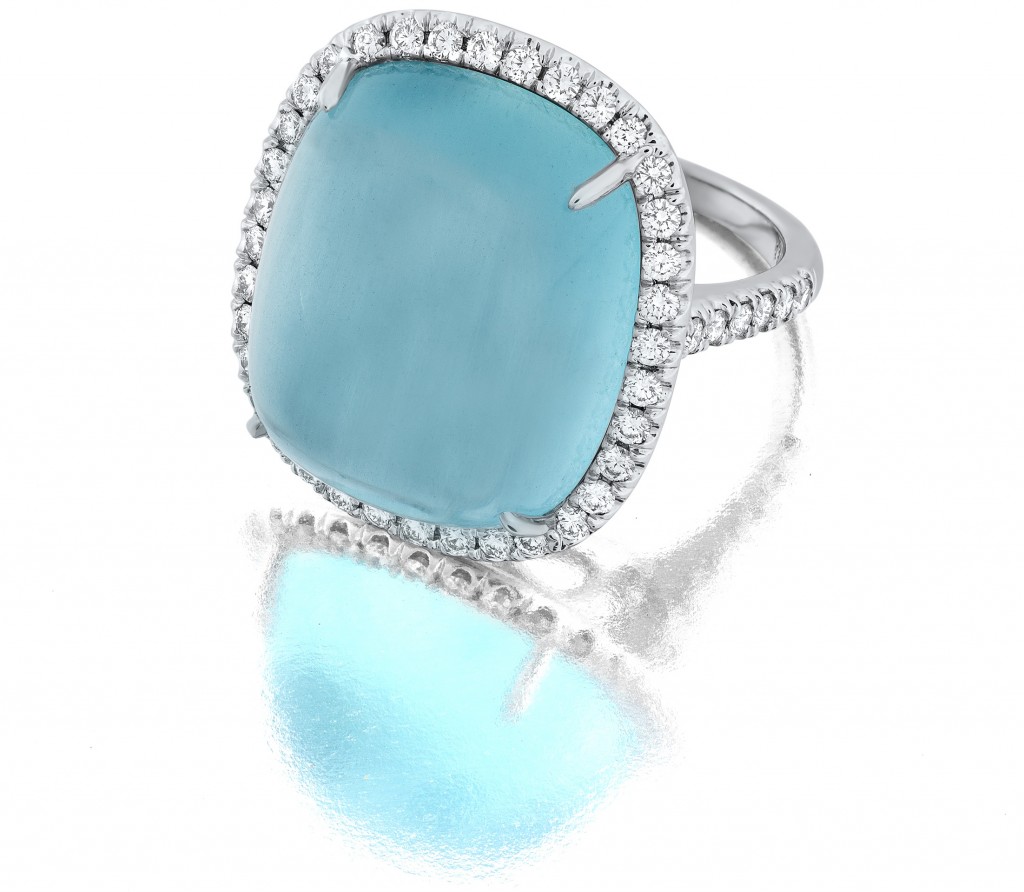 Women around the world have fallen in love with aquamarines like this Cabochon Aquamarine & Diamond White Gold Ring by SUNA Brothers for their striking appearance and beautiful color, while complementing almost every skin tone!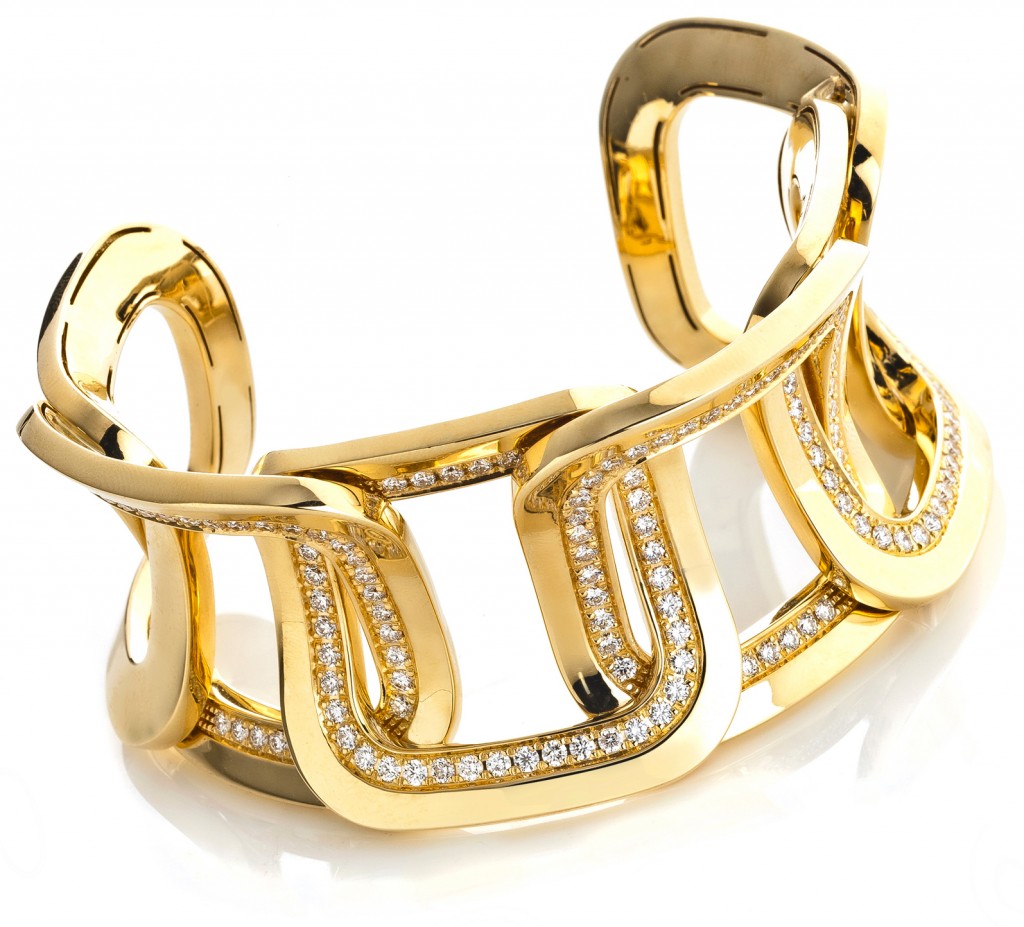 Yellow Gold is Back!
Hello yellow! Yellow gold is making a comeback, not that it really went anywhere. This classic metal is back in style this spring in a big way, with bold new designs as well as fashion-forward classics, like this Diana Yellow Gold Cuff by Chimento.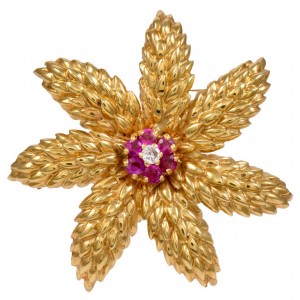 The warm hue of yellow gold makes it ideal for spring and summer jewelry, as you can see with this striking Ruby & Diamond Yellow Gold Flower Brooch's rich gold color and vibrant ruby center.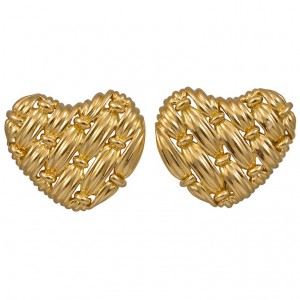 However yellow gold is also quite versatile, able to be worn year-round, evident in timeless pieces such as these beautiful Tiffany & Co Woven Gold Heart Earrings!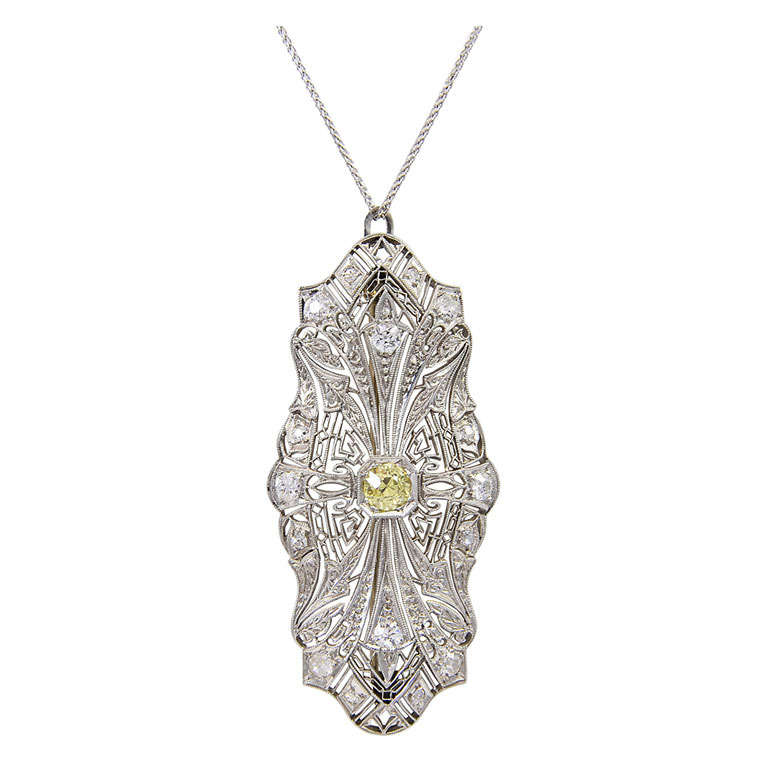 The Art Deco Revival
Art Deco jewelry has made its way back into the spotlight once again, thanks in part to last year's release of the Great Gatsby film, Art Deco jewelry has become quite popular once more amongst the masses.

However, there is more than just movie-hype to thank for the revival of this iconic style. Art Deco's ornate detailing and distinctive style has made it a historic icon and fashion symbol for generations. The Art Deco Fancy Yellow Diamond & Platinum Pendant pictured above is a prime example of the intricate detailing of pieces from this era, along with this Art Deco Platinum Bracelet, which boasts an impressive braided design with 6.60cts of marquise, baguette and round-cut diamonds.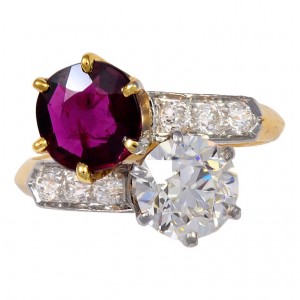 In addition to producing intricate diamond-studded pieces, jewelry from the Art Deco era is also well-known for their vibrant gems, which make quite a dramatic statement! Rings like this Tiffany & Co Ruby and Diamond Bypass Ring were renowned for their rich rubies, vivid emeralds and striking sapphires, creating sparkle unlike any other!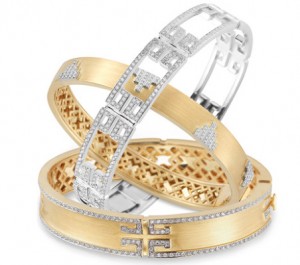 You can also see the iconic elements of the Art Deco era in the details of many modern designer jewelry collections, such as Ivanka Trump's Metropolis Collection. However, what is truly unique about these new interpretations of the classic Art Deco style, is that each designer has made the Art Deco style their own, adding a modern flair or personal twist.
This spring, treat yourself to a few new pieces of trendy spring jewelry by visiting one of our two locations, and find the perfect fashion-forward pieces to add to your jewelry collection!
Sources
http://4csblog.gia.edu/2014/jewelry-trends-spring-2015-runway
http://www.jckonline.com/blogs/style-360/2014/12/29/12-jewelry-trends-2015-4th-annual-list-what-to-buy-sell-and-stock-in-year-ahead