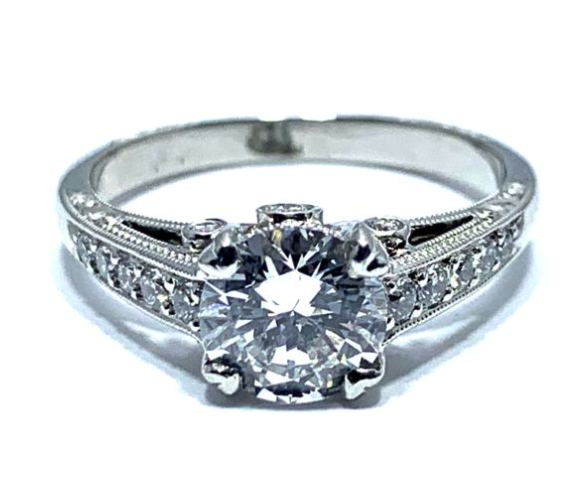 Planning a proposal can be exciting, fun, but also stressful. We know you want every little detail of your proposal to be perfect, especially when it comes to the ring. If you're on the hunt for a stunning engagement ring, let us help you find exactly what you're looking for.
Budget– The first and most important consideration to make in your engagement ring search is the budget. It's easy to fall in love with the biggest and sparkliest rings but it can be disheartening to find out they're outside your price range. When you come to Charles Schwartz we'll go through your budget before getting started to show you options that fit your budget but still make a bold statement.
Style– Next, you'll want to consider what style you're going for. Do you want something classic like a solitaire diamond or extravagant like a halo and pave band? We have a wide range of styles for you to browse so you're sure to find something you love.
Stone– Do you want to stick with a classic look and go for the typical diamond or choose something outside the box like a gemstone? Many couples are opting for gemstones for a more unique look and in some cases a larger stone. If you're curious about gemstones vs. diamonds, we'll happily walk you through your options.
Whether you're just getting started or are ready to buy today, we're happy to help! We will walk you through our collection of designer, vintage, and antique engagement rings to find the one for you.
To schedule your consultation with one of our expert jewelers and find your perfect designer engagement ring in time for Valentine's Day call 202-363-5432 or click here.