Estate, vintage, and antique jewelry are timeless pieces that never go out of style. They are fine jewelry pieces that appeal to a wide range of consumers and can help you make money too.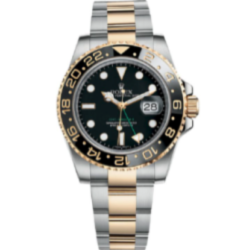 Since 1888, Charles Schwartz & Son has been buying and selling the finest antique jewelry in the Washington D.C. area. The jewelry experts here at Charles Schwartz & Son make the buying and selling process simple! Our staff of jewelry experts will evaluate your antique jewelry and family heirlooms to offer you the highest possible price, while treating each and every customer with the utmost care, professionalism, and confidentiality.
Experts To Sell Your Estate Jewelry To
Started by the Schwartz family in 1888 and passed on to the Pastor family in 1984, Charles Schwartz & Son is your family jeweler. Charles Schwartz & Son Jewelers has had the honor of servicing the dignitaries of Washington and the world. Along with them, we welcome you to be a part of our family. We invite you to stop in and visit us at any time.
Charles Schwartz & Son is Washington DC's oldest jeweler. Based in the nation's capital for over 130 years, we take pride in our name as arguably the most recognizable and finest jewelers in Washington.
We also are a jewelry buyer and seller of antique jewelry, designer jewelry, and vintage jewelry. We provide repair services for our clients as we have arguably the finest repair department in the tri-state area. Our watch technicians and our Master Jewelers are talented craftsmen and have many years of specialized experience in assessing the needed repairs.
Jewelry has played a significant role in society, capturing the hearts of many with a wide variety of ever-changing trends, designs, and fads throughout history. The estate jewelry experts at Charles Schwartz & Son are well-versed in dating and classifying estate jewelry and are happy to answer any questions you may have about estate jewelry.
However, if you are curious about what era your estate jewelry may be prior to your consultation appointment at Charles Schwartz & Son, consider the following characteristics of your estate jewelry to help you determine which era your estate jewelry might fall under:
Metal(s): the type of metal(s) incorporated into the design of a piece of estate jewelry, along with the metal's karat weight, can reveal a great deal about the age and relative origin of a piece of estate jewelry.
Gemstone(s): although gemstones have been a staple of high-end jewelry design for centuries, the popularity of specific gemstones varied amongst eras.
Prominent Motifs Present in Design: subtle design details and motifs found in estate jewelry are arguably the easiest "tell" of the piece's age or era of origin.
Types Of Estate Jewelry To Sell
A piece of jewelry is considered "antique" if it is over 100 years old. Antique jewelry was crafted from high-quality materials with a superior level of craftsmanship, leading to sturdy, high-quality pieces. For this reason, in addition to the old age and relative scarcity of antique jewelry, the majority of antique pieces are too valuable to be worn or displayed.
Look no further for your estate jewelry selling needs than Charles Schwartz & Son in the DC Area.