Engagement rings can be the ultimate expression of love. That's why we think it's so important to pick out the perfect ring that represents you or your loved one! The 4 rings below can represent four different brides or grooms.
ART DECO 1.11 CARAT ROUND DIAMOND AND SAPPHIRE WHITE GOLD RING
This engagement ring is vintage perfection.
The ring comes from the Art Deco era and includes a 1.11 carat round diamond and sapphire white gold ring. The diamond is graded by GIA as I color, SI2 clarity. It is set with eight prongs, with one triangular sapphire on each side.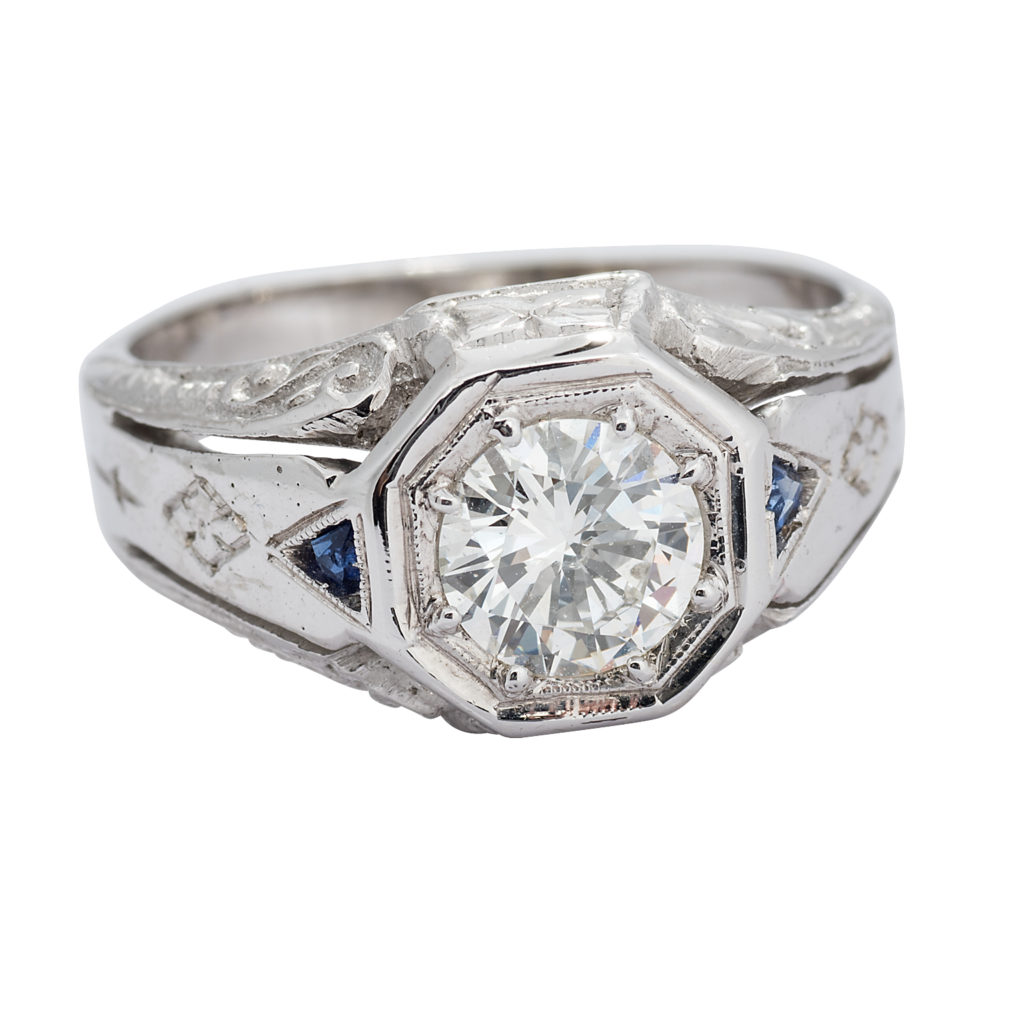 A piece of jewelry is considered "vintage" if it is more than 50 years old, but still less than 100 years old. Unlike antique jewelry, vintage jewelry is often worn and displayed, as vintage jewelry is less likely to break due to its relatively young age.
You can view the ring here 
Stunning Designer DC Engagement Ring
SCOTT KAY EMBRACE 0.44CT DIAMOND MOUNTING IN 18 KARAT WHITE GOLD
Nothing says elegance like this designer ring by Scott Kay. This ring is for the loved one in your life that appreciates glamour. This Scott Kay Embrace 0.44ct Diamond ring is mounted in 18 Karat White Gold.
This item is available in 18K white, rose, yellow or platinum in all finger sizes.  Price varies based on the size of the center stone and finger size.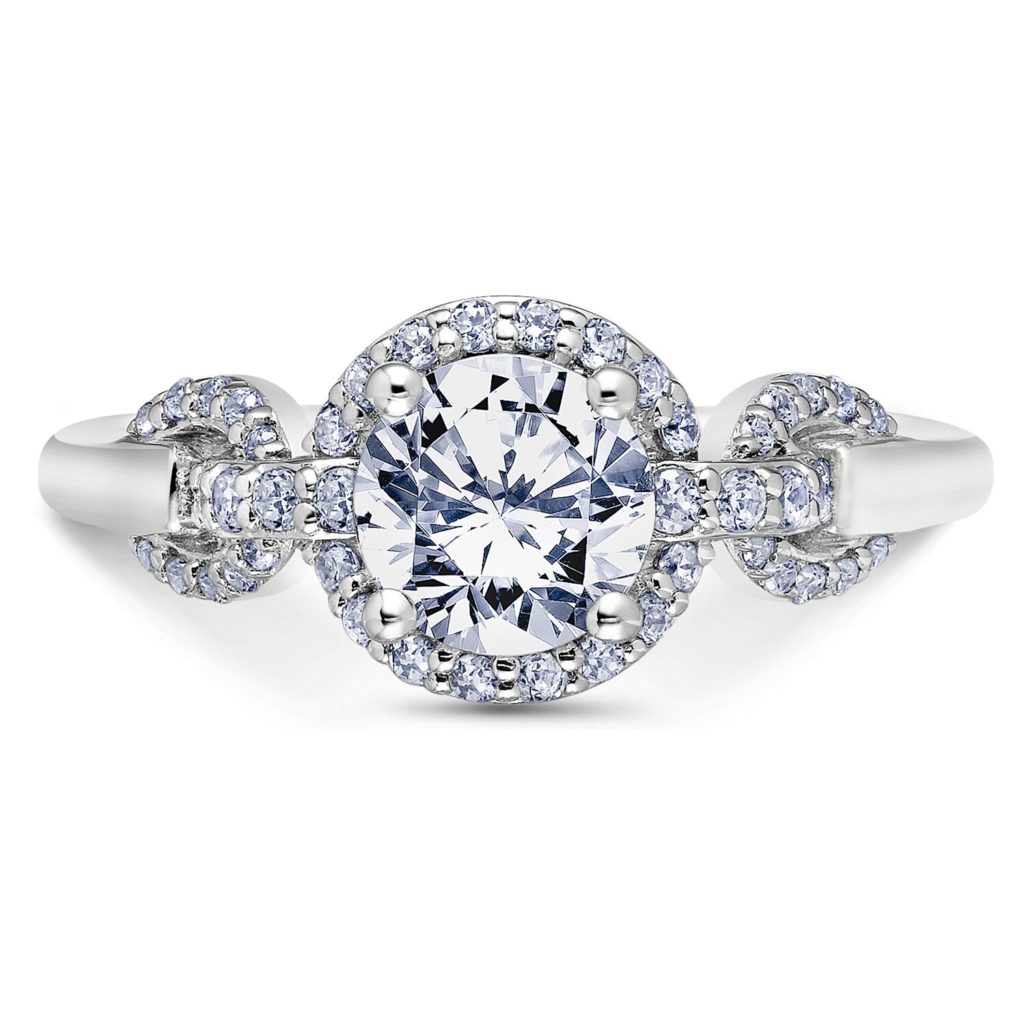 You can view the ring here.
VICTORIAN OLD MINE CUT DIAMOND RING
For the old soul, this antique engagement ring from the Victorian era is jaw-dropping!
This is a wonderful Victorian Era, old mine-cut diamond ring. The center diamond is estimated to be 1.85cts, J-K color, and SI1 clarity. The center is surrounded by 11 smaller old mine cut diamonds with an estimated total weight of 1.10cts, all set in 18K yellow gold.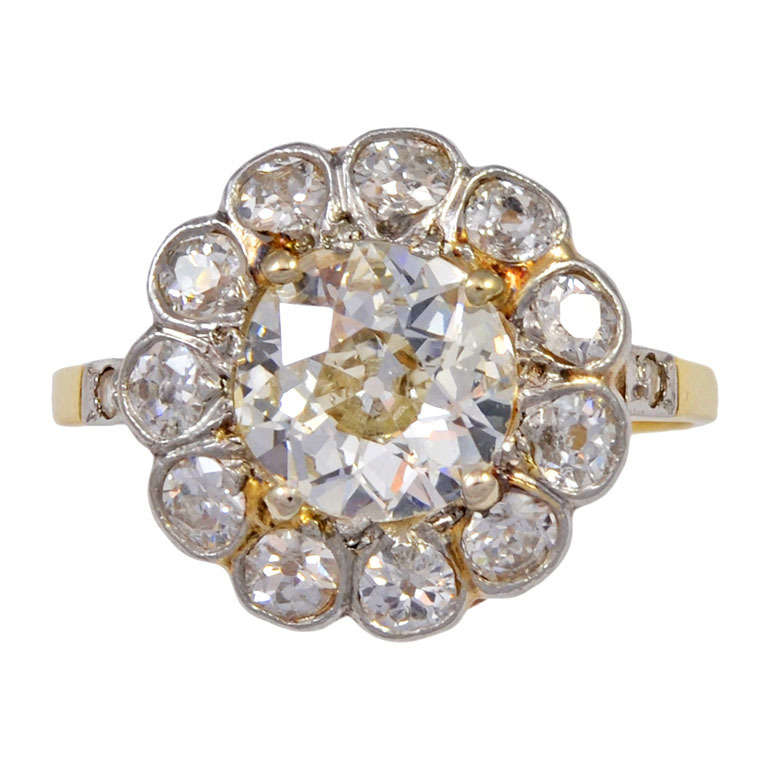 You can view the ring here.
Charles Schwartz & Son is Washington DC's oldest jeweler. Based in the nation's capital for over 130 years, our stores take pride in our name as arguably the most recognizable and finest jewelers in Washington.
Charles Schwartz & Son takes great care in meeting the jewelry needs of our customers. Whether refurbishing a family heirloom or finding the right gift for that special occasion, we are here to serve you.
We would love to be part of your special day in helping you find the perfect engagement ring for your future fiance.
Call 202-363-5432 or visit our stores to find the perfect DC Engagement Ring.