Charles Schwartz & Son is Washington, DC's oldest jeweler, headquartered in the country's capital for over 130 years. Our stores take pride in our reputation as one of Washington's most prominent and finest jewelers.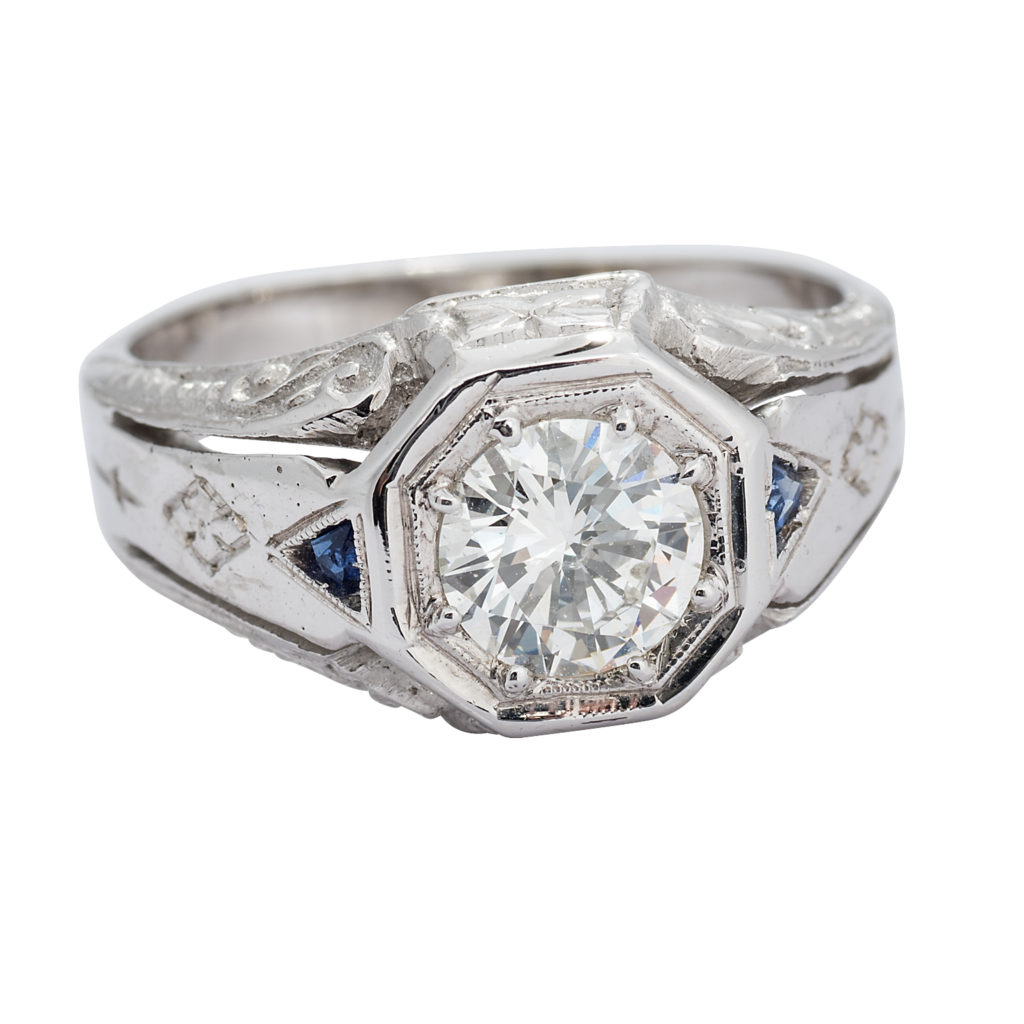 Whether refurbishing a family heirloom or finding the right gift for that special occasion, Charles Schwartz & Son is here to serve you.
They have the most stunning pieces here! There's a great range of designer and gorgeous estate jewelry. I had a pair of custom earrings made for me that turned out better than I expected. I adore them! Thanks for the wonderful experience!

-Jennifer Nielsen
Antique jewelry can be one-of-a-kind, truly unique pieces. Charles Schwartz & Son offers a variety of different jewelry pieces, such as:
Engagement Rings
Diamond Rings
Necklaces
Brooches
Earrings
Estate Pieces
Vintage Jewelry
and much more!
Antique jewelry is often high-quality, and many antique pieces are too valuable to be worn or displayed. This is why antique jewelry can make for a wonderful investment.
Charles Schwartz & Son makes the buying and selling process of antique jewelry simple and easy.
Our staff of antique jewelry experts can evaluate your antique jewelry pieces and or family heirlooms and work to offer the highest possible price.
We work to treat each and every customer with the utmost care, professionalism, and confidentiality. We will help appraise your piece of jewelry, as our master jewelers are experts in estate jewelry, antique jewelry, and vintage jewelry designs.
Various Eras Of Antique Jewelry
Charles Schwartz & Sons sells a variety of antique, vintage, designer, and estate jewelry pieces. Antique jewelry can include engagement rings, diamond jewelry, cufflinks, cocktail rings, necklaces, brooches, and more. You can even find a Victorian Garnet Diamond Gold coin purse!
There are several different eras of antique jewelry. These can include eras such as the:
Georgina Era (1717-1837)
Victorian Era (1837-1901)
Arts and Crafts Era (1894-1923)
Edwardian Era (1901-1915)
Art Nouveau Era (1895-1915)
Our Master Goldsmiths and Master Platinumsmiths have over 100 years of combined experience. We have done many types of repairs and custom work.
From the sizing of a ring to fitting it properly, converting your Grandmother's brooch into a pendant, or custom designing a one-of-a-kind piece of jewelry, we are here to assist in any way we can.
Our jewelry store professionals will evaluate the work that must be completed and explain the entire process. You and your jewelry are very important, so allow us to be of service to you.