Are you looking for one-of-a-kind investment jewelry pieces? Look no further than the exquisite selection at Charles Schwartz & Son in the Washington DC metro area. Charles Schwartz & Son has a wide collection of select estate, vintage, designer, and antique jewelry to choose from.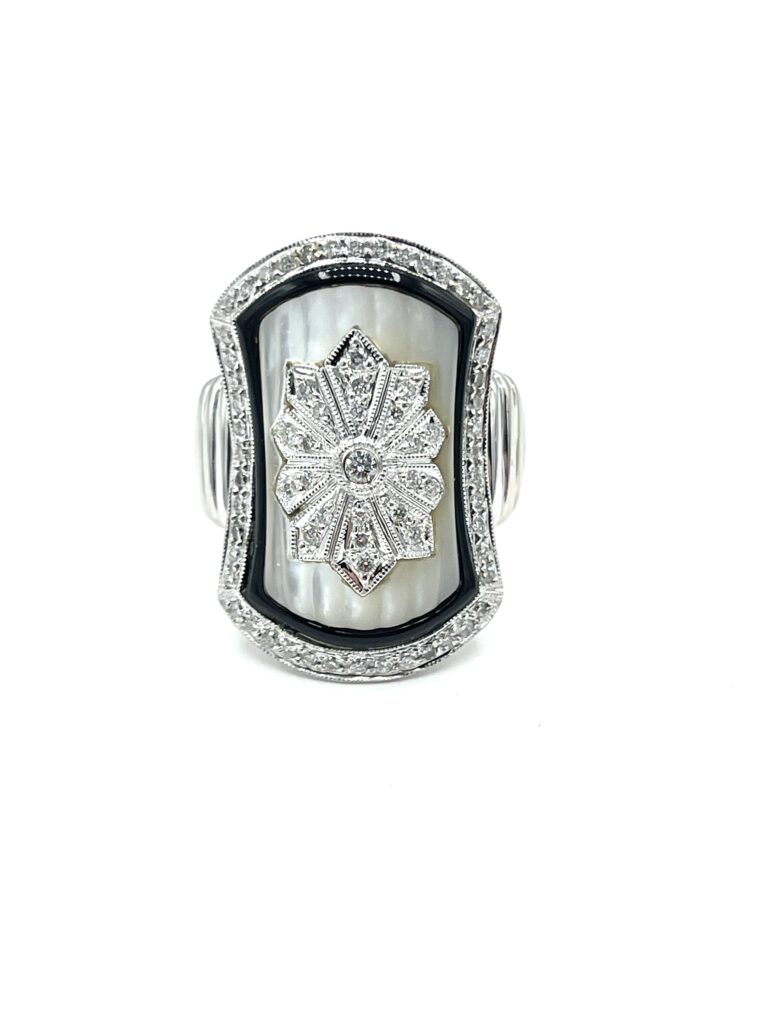 Depending on your own personal style, we offer different types of jewelry for every client. Whether you prefer diamonds or rubies, designer or vintage, Charles Schwartz & Son has it all. Our stores carry estate jewelry from various time periods. Some of our jewelry eras can include the Edwardian Era, the Art Deco Era, and the Retro Era.
What is wonderful about estate jewelry is that no matter the age of the piece, you are guaranteed a rich and beautiful history. It's important to note that estate jewelry does not necessarily mean its original owner has passed, estate jewelry is classified as a piece of jewelry that has had a previous owner. Many people have sold their estate jewelry while still living.
While the previous owners of estate jewelry may have sold their jewelry for a specific reason, this does not change the status of a piece. It's equally important to understand that age has nothing to do with pieces that have had previous ownership as age will only classify if your pieces are vintage or antique.
Many pieces of estate jewelry may be over 50-150+ years old, however, the determining factor remains with the previous owner.
Our jewelry store sells estate jewelry of various ages, along with designer jewelry, some of the pieces we offer include:
Designer watches
Engagement rings
Diamond rings
Cocktail rings
Earrings
Necklaces
And much more!
Our extensive collection includes fine jewelry that falls under estate pieces, vintage jewelry pieces, and antique pieces. We understand that finding the perfect piece of jewelry and or watch can be a daunting process. That is why our store offers expertise in jewelry education, master watch repair, and appraisal.
Sell Estate Jewelry In The DC Area
Our Washington DC and Maryland stores will also buy your jewelry. We work to provide professional expertise, a fair price for your piece, and assistance in finding a new stunning piece to take home if you'd like!
Our experts in fine jewelry will take their time examining and dating your estate pieces. Charles Schwartz & Son will provide a full explanation of your jewelry piece, along with the proposed buying price, working to answer any and all questions you may have about the buying and selling process.
We will provide you with a fair price, as our jewelers are trained to evaluate jewelry with precision. When you visit our stores you know you are getting a fair price for your pieces due to our staff's skillset in jewelry evaluation.
Finally, we will also help you find a new gorgeous piece to purchase to replace your recently sold item. If you are hoping to find something new to add to your collection, our team is more than happy to walk you through our selection and find you a new piece to cherish and take home.
DC Area Estate Jewelry Stores
Charles Schwartz and Son has two locations in the DC area in addition to our extensive online site. We are located at the Barlow Building in Chevy Chase, MD at 5454 Wisconsin Ave, Suite 404 (Ground floor next to the entrance), Chevy Chase, MD 20815.
We also have a store in the heart of DC, as one of the oldest jewelers in the Washington DC area, at The Willard Hotel. Our DC location is 1400 F Street NW Washington, DC 20004.