Are you looking for a one-of-a-kind engagement ring for your girlfriend or boyfriend? Look no further than the custom jewelers at Charles Schwartz & Son.
With hundreds of styles, gems, types of metals, and more, Charles Schwartz & Son would love to help you curate the most unique and exquisite custom engagement ring in Washington, DC.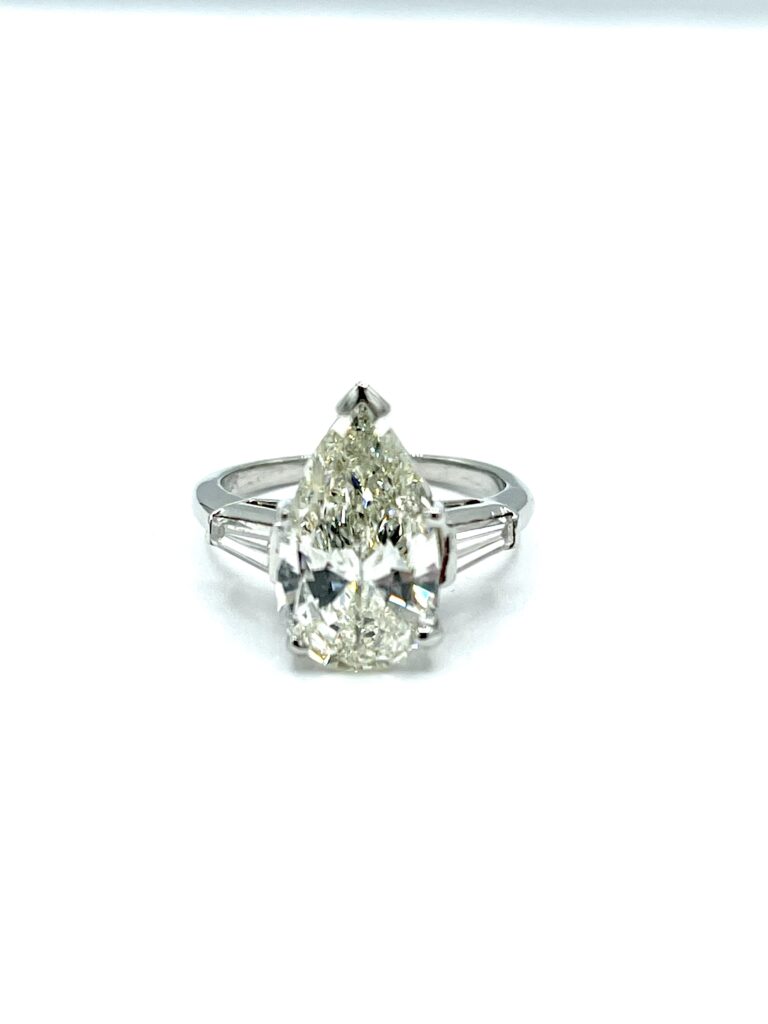 Charles Schwartz & Son offers a variety of fine jewelry, including one-of-a-kind custom engagement rings. Visit our stores in DC and Maryland, where our expert jewelers can guide you through the process of creating the perfect custom engagement ring.
During your consultation, we'll go through your budget, preferred style, and stone options to design the perfect ring for you. Whether you know exactly what you're looking for or need a bit of expert advice, we're ready to assist.
If you aren't looking to completely customize an engagement ring, we also offer refurbishing/repairs for family engagement rings, customization, vintage engagement rings, designer engagement rings, and other types of jewelry.
Vintage Custom Engagement Rings In DC
When buying your partner an engagement ring, there are a lot of different shapes, eras, and styles to choose from. Some people love modern styles, while others love vintage.
Coming in with an idea of which style fits you and or your partner is important! Engagement rings are often seen as the ultimate expression of priceless love. If you are searching for a one-of-a-kind, pre-loved, sparkling engagement ring, custom vintage engagement rings may be ideal for you and your partner. These rings can vary from era to era and create timeless pieces you are sure to love.
We offer a distinctive collection of vintage jewelry, and, as the oldest jewelry store in DC, you gain an exclusive selection of elegantly handpicked vintage engagement rings. At Charles Schwartz & Son, we are confident we can help you and your partner find or create the perfect custom engagement ring of your dreams.
If Grandma gave you her once-perfect engagement ring that needs a bit of love, Charles Schwartz & Son is here to help.
Creating a custom engagement ring allows you to create a one-of-a-kind piece that she'll love for the rest of her life. Whether you have a specific style such as a solitaire, halo, or 3-stone, or you're just getting started, we can craft precious family heirlooms into a gorgeous custom engagement ring.
From sizing a ring to fit properly, converting your Grandmother's ring into the perfect custom engagement ring, or custom designing a one-of-a-kind engagement ring, our expert jewelers will evaluate the work that needs to be completed and explain the entire process. When you're ready to propose, do it with a custom engagement ring from Charles Schwartz that's as unique as your love story.
Read a recent review from a DC client who purchased a custom engagement ring:
I can't speak highly enough about my experience with Charles Schwartz and Son. I bought an engagement ring at the downtown DC location, and at every step of the process the staff were patient, professional, and honest. My point of contact, Michael, provided me with all the information I needed to make an informed decision. He offered experienced insight, while allowing me to weigh my options and choose the diamond and setting that best fit my budget and design preferences, and ultimately went to great lengths to find the ring I was looking for. Most importantly, my fiancée loves the ring! I highly recommend Charles Schwartz and Son to anybody looking for an engagement ring or a high end jewelry store.
To schedule a consultation with one of our expert jewelers and learn more about creating a custom engagement ring in DC, call 202-363-5432.