Find an expert jeweler you can trust at Charles Schwartz & Sons. Whether it's purchasing a life-changing engagement ring, selling your family's sentimental heirloom, or finding that perfect piece to last a lifetime – we are here to help.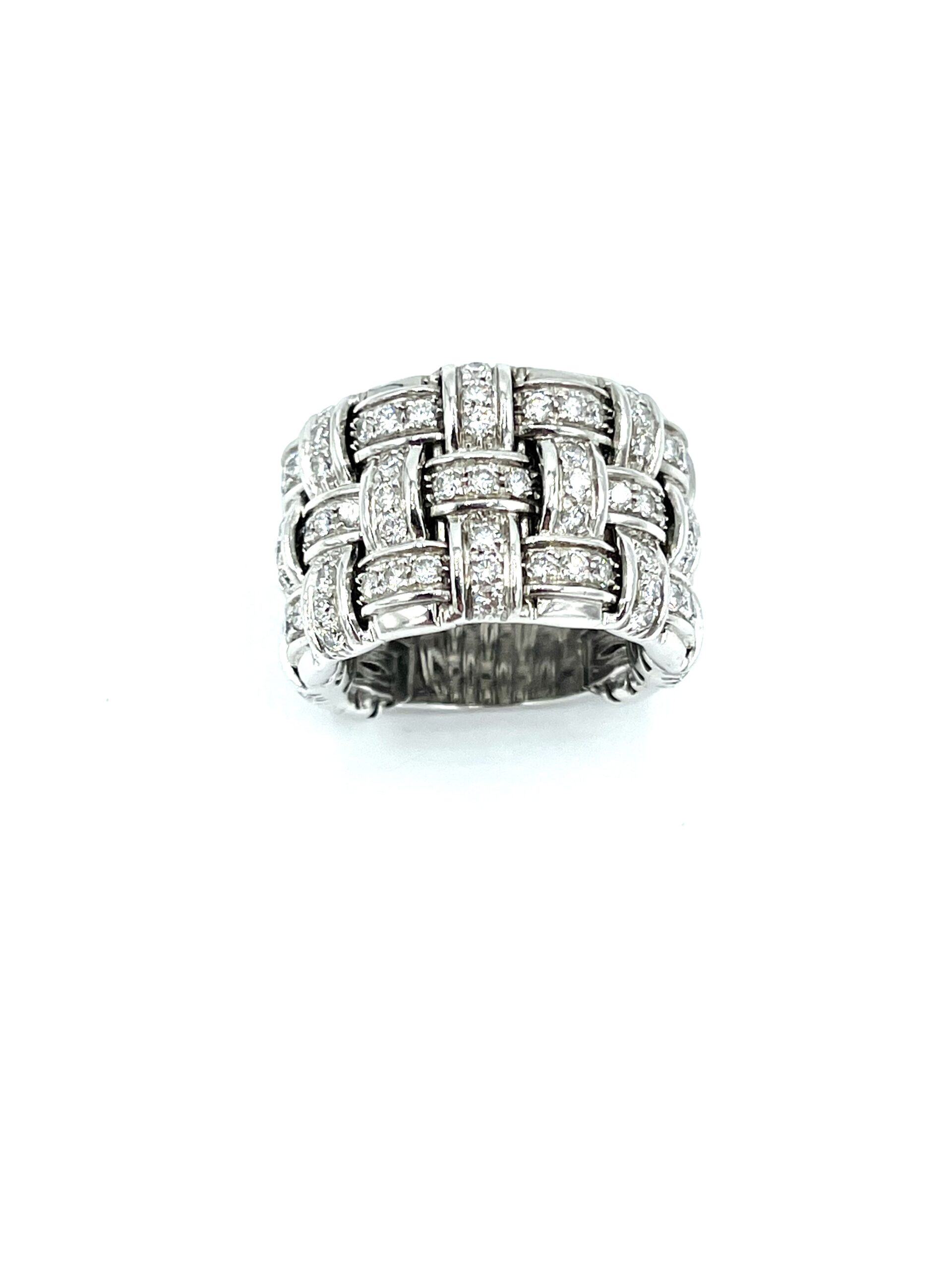 Charles Schwartz & Son is Washington DC's oldest jeweler. Based in the nation's capital for over 100 years, we take pride in our name as arguably the most recognizable and finest jewelers in Washington.
Here at Charles Schwartz, we take immense care in meeting all of the jewelry needs of our customers. Whether this may be refurbishing a family jewelry piece or finding the perfect gift, we are here to serve our clients.
At Charles Schwartz & Sons we provide a variety of services. This can include jewelry selling, jewelry purchasing, refurbishing of jewelry, and or appraising.
Here at Charles Schwartz & Son Jewelers, we have arguably the finest repair department in the tri-state area. Our watch technicians and our Master Jewelers are talented craftsmen and have many years of specialized experience in assessing the needed repairs.
Our in-house Master Watchmaker is certified to work on all fine Swiss watches including Rolex, Cartier, Patek Phillippe, and many others. By having our in-store service, we avoid shipping your valuables, enabling us to complete the repair quickly. All repairs are guaranteed and your jewelry or watch will look like the day it was first purchased.
Jewelry Pieces For Sale, Washington DC
We sell vintage jewelry, estate jewelry, fine and designer jewelry, all in a variety of pieces.
There is an undeniable appeal to designer jewelry. Our store has an extensive collection of jewelry designer's creations such as Hearts on Fire, Furrer Jacot, Chimento, and more.
We also offer vintage, estate, and antique jewelry pieces for sale. The estate jewelry experts at Charles Schwartz & Son are well-versed in dating and classifying estate jewelry and are happy to answer any questions you may have about estate jewelry.
Since 1888, Charles Schwartz & Son has been buying and selling the finest vintage jewelry in the Washington D.C. area. The vintage jewelry experts here at Charles Schwartz & Son make the buying and selling process a breeze!
The jewelry experts here at Charles Schwartz & Son make the buying and selling process simple! Our knowledgeable staff of antique jewelry experts will evaluate your antique jewelry and family heirlooms to offer you the highest possible price, while treating each and every customer with the utmost care, professionalism, and confidentiality.
You can sell antique jewelry, vintage jewelry, designer jewelry, diamond jewelry, precious gemstones, gold jewelry, platinum jewelry, and silver.
For example, we purchase a variety of 925 sterling silver goods, including flatware, tea sets, fine silver jewelry, and more. We offer the highest possible price for your unwanted silver jewelry or flatware, and with the price of silver at a record high, now is the time to sell your silver to Charles Schwartz & Son.
We also purchase precious gemstones. When you sell your precious jewels and gemstones to Charles Schwartz & Son, you're sure to receive a high price. We purchase gemstones and jewels of all shapes, sizes, and varieties, including Diamonds, Emeralds, Rubies, and Sapphires.
We are always looking to purchase precious gemstones in a variety of exquisite cuts, ranging from modern to antique and vintage cuts. We also pay premiums for GIA and AGS-certified gemstones in particular. When visiting, please bring all accompanying certification paperwork and relevant documents with you at your consultation for swift service and an accurate appraisal.
You can reach Charles Schwartz & Sons at 202-363-5432 today. We invite you to shop online or stop in and visit us at any time.