Look no further for the top vintage jewelry in the Washington D.C. metro area. With a variety of rings, watches, and unique pieces of jewelry, you can find your perfect pair online or in-store.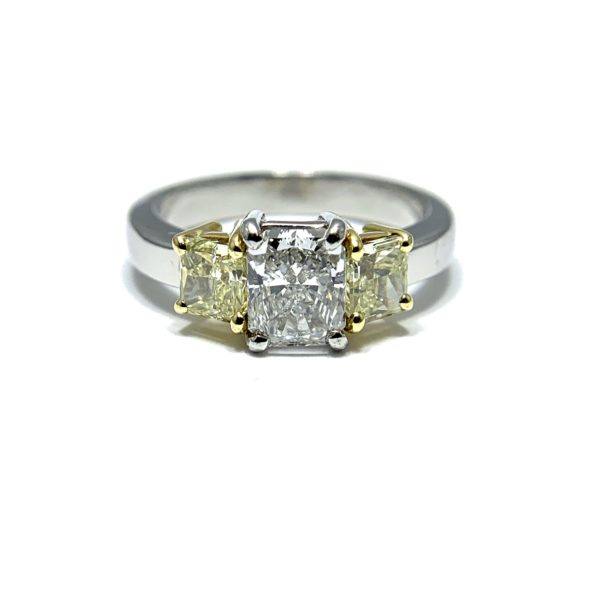 Charles Schwartz & Sons are Washington DC's oldest jeweler. Based in the nation's capital for over 100 years, we take pride in our name as arguably the most recognizable and finest jewelers in Washington. We take great care in meeting the jewelry needs of our customers. Whether refurbishing a family heirloom or finding the right gift for that special occasion we are here to serve you.
Started by the Schwartz family in 1888 and passed on to the Pastor family in 1984, Charles Schwartz & Son is your family jeweler. Charles Schwartz & Son Jewelers has had the honor of servicing the dignitaries of Washington and the world. Along with them, we welcome you to be a part of our family. We invite you to stop in and visit us at any time.
If you are curious about what era your estate jewelry may be prior to your consultation appointment at Charles Schwartz & Son, consider the following characteristics of your estate jewelry to help you determine which era your estate jewelry might fall under:
Metal(s): the type of metal(s) incorporated into the design of a piece of estate jewelry, along with the metal's karat weight, can reveal a great deal about the age and relative origin of a piece of estate jewelry.
Gemstone(s): although gemstones have been a staple of high-end jewelry design for centuries, the popularity of specific gemstones varied amongst eras.
Prominent Motifs Present in Design: subtle design details and motifs found in estate jewelry are arguably the easiest "tell" of the piece's age or era of origin.
Jewelry has played a significant role in society, capturing the hearts of many with a wide variety of ever-changing trends, designs, and fads throughout history. The estate jewelry experts at Charles Schwartz & Son are well-versed in dating and classifying estate jewelry and are happy to answer any questions you may have about estate jewelry.
We purchase fine vintage jewelry and heirlooms from a variety of jewelry eras, including:
Art Deco was born during the Jazz Age, a time of great technological advances, swift urbanization, and unbridled consumerism. Jewelry from the Jazz Age, more commonly known as the Roaring Twenties, was inspired by society's recent advances in industry and architecture, leading to the striking linear symmetry and bold geometric elements found in pieces from the Art Deco era.
Retro-style jewelry, which originated in France, was intended to be a whimsical distraction from the horrors of World War II. The Retro era's characteristically big, bold, and oversized designs mimicked the glamorous, coveted Hollywood lifestyle of the time. Retro
A piece of jewelry is considered "vintage" if it is more than 50 years old, but less than 100 years old. Unlike antique jewelry, vintage jewelry is often worn and displayed, as vintage jewelry is less likely to break due to its relatively young age. As many vintage designs are still in tune with many modern trends, vintage jewelry has become the ideal choice for making unique fashion statements or adding a little contemporary flair to an outfit.
You can reach Charles Schwartz & Sons at 202-363-5432 today. We invite you to shop online or visit our physical locations.