Looking for jewelers in the DC area? Charles Schwartz & Sons is Washington DC's oldest jeweler, based in our nation's capital for over 100 years.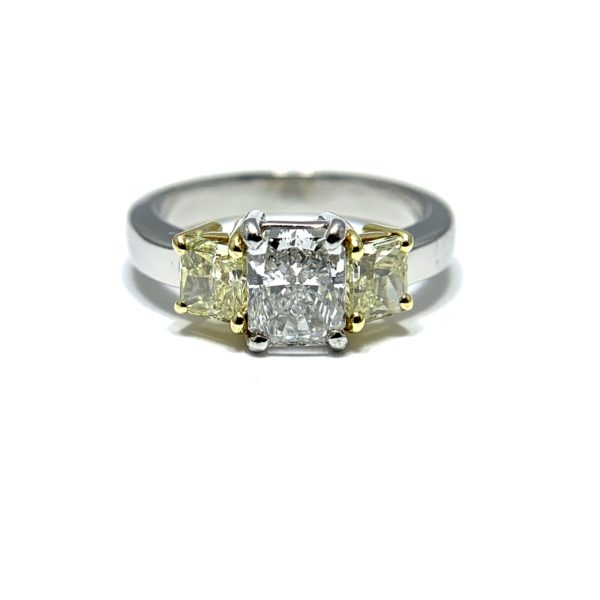 At Charles Schwartz & Sons takes extreme pride in our name as arguably the most recognizable and finest jewelers in the Washington DC area. Taking care of all of our customers' needs, we work to meet any individual's wants and jewelry dreams!
At Charles Schwartz & Sons, we can help with refurbishing vintage pieces, family heirlooms, and or finding the perfect gift for that special someone in your life.
Started in 1888 by the Schwartz family and passed on to the Pastor family in 1984, Charles Schwartz & Sons has continued to serve the wonderful community of Washington D.C. and the world. We welcome everyone to our family and hope to provide the utmost service and care.
Charles Schwartz & Sons sells a variety of designer pieces and vintage classics. In our stores, and online, you can find a variety of pieces. From engagement rings, cocktail rings, cufflinks, watches, earrings, and necklaces – the options are endless.
There is an undeniable appeal of designer jewelry. We encourage our customers to browse our extensive collection of designer jewelry pieces at all of our DC-area locations. Shop our extensive collection of designer creations in Washington, DC, complete with jewelry designers from Hearts on Fire, Furrer Jacot, Hidalgo, and much more.
Since the founding of Charles Schwartz & Sons in 1888, our jewelers have been buying and selling some of the finest jewelry in the Washington D.C. area. We have experts jewelry at all of our locations that work to make the buying and selling process of your pieces easy and stress-free.
Our staff is highly knowledgeable in antique jewelry. The expert staff will evaluate your antique jewelry and family heirlooms to offer the highest possible pricing, taking care in ensuring the utmost care, professionalism, and of course confidentiality.
What Jewelry Do DC Jewelers Charles Schwartz & Sons buy?
Here at Charles Schwartz, we buy and sell the finest designer jewelry in the Washington D.C. area. Charles Schwartz & Son has been buying and selling the finest designer jewelry for over 125 years. We are always yearning to increase our collection of designer and vintage jewelry from various eras.
This can include pieces from designers such as:
Buccellati

Bulgari

Beaudry

Cartier

Doris Panos

Harry Winston

J.E. Caldwell

Mastoloni

Roberto Coin

Tiffany & Co

Van Cleef & Arpels

and more!
We also yearn to buy a variety of vintage pieces, as jewelry never truly goes out of style. We purchase fine vintage jewelry and heirlooms from a variety of jewelry eras, including:
Art Deco Era (1915-1935)

Retro Era (1945-1960)
A piece of jewelry is considered "vintage" if it is more than 50 years old, but less than 100 years old. Unlike antique jewelry, vintage jewelry is often worn and displayed, as vintage jewelry is less likely to break due to its relatively young age. 
Look no further for your jewelry purchasing and selling needs than Charles Schwartz & Sons. Our Expert DC Jewelers are ready to help assist you in all of your jewelry needs. You can visit our stores or give us a call at 202-363-5432