No one cherishes the timeless beauty of aged pieces like Charles Schwartz & Son. Your jewelry is just as valuable to us as it is to you. Whether you're looking to sell your antique estate jewelry in DC or looking to buy a gorgeous brooch from the Art Deco Era, our expert jewelers can help.
Based in the nation's capital for over 100 years, Charles Schwartz & Son is Washington DC's oldest jeweler. We take pride in our name as the most recognizable and finest jewelers in the city since 1888. We take great care in meeting the jewelry needs of our customers. Whether refurbishing a family heirloom or finding the right gift for that special occasion, we are here to serve you.
Every piece of jewelry is carefully handpicked and thoroughly inspected to ensure it meets our standards of excellence. With a team of experienced jewelers, we can help you find exactly what you're searching for, even if you're not sure what that is. Our collection includes pieces from various time periods including:
Victorian
Retro
Modern
Late 20th Century
Edwardian
Art Nouveau
Art Deco
and more!
The vintage jewelry collection at Charles Schwartz and Son encompasses a diverse range of styles, including Art Deco, Retro, and more. These pieces range to be anywhere form 50 to 100 years old and come from eras that present distinct characteristics and design elements. These unique features reflect the fashion and cultural influences of the time.
Here are some of our favorite vintage pieces from our selection.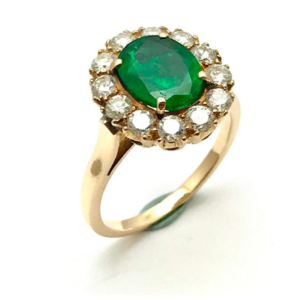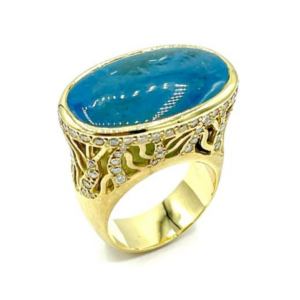 Antique jewelry refers to pieces that are 100 years old or older. They reflect the distinct styles, materials, and techniques of the era in which they were created. These treasures are often one-of-a-kind or made in limited quantities, making them highly coveted by collectors and jewelry enthusiasts. The timeless beauty in these pieces transcends all trends and continues to captivate admirers across generations.
Here are some of our favorite antique pieces from our selection.

Why should you come to Charles Schwartz & Son?
Searching for vintage and antique jewelry in Washington, DC can be difficult, but Charles Schwartz & Son makes it easy. We understand the jewelry buying process better than anyone and can help you at every stage of the process. Our goal is not to sell jewelry, it's to spread the gift of art and beauty from generation to generation. Help us continue the stories of these astounding pieces by coming to our shop today.