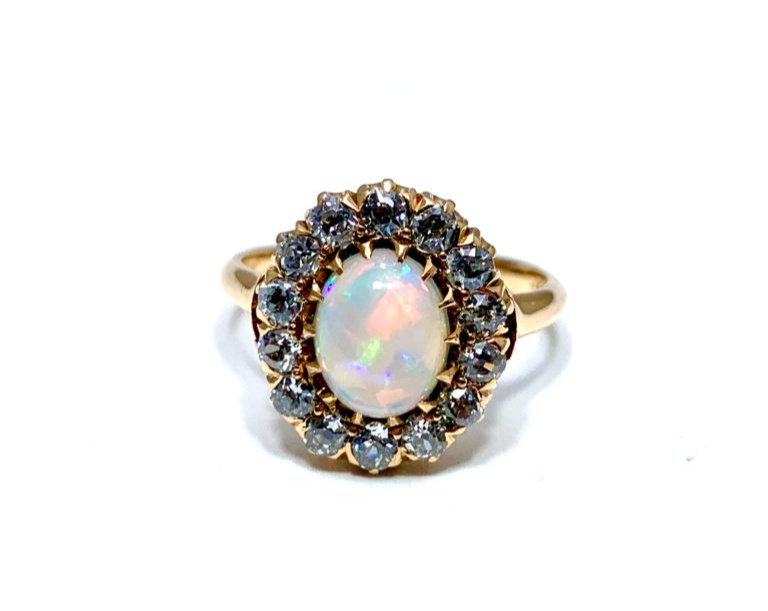 If you're looking for a stylish piece of jewelry to add to your jewelry collection with a bit of vintage charm, Charles Schwartz in Washington, DC is the place for you. We have a wide selection of vintage pieces that are perfect for gifts or a treat-yourself present.
Cocktail rings– Vintage cocktail rings tend to be elegant, beautiful, and give some historical flair to any ensemble.
Engagement Rings– Vintage engagement rings are seeing increasing popularity as many brides gravitate towards something uniquely them. Vintage rings, while not always one of a kind, can't be found everywhere and offer you a chance to find something unique for your bride that none of her friends will have, and will certainly be jealous of.
Brooches– Brooches are seeing a comeback in recent years with celebrities like Freida Pinto and Kate Middleton using them to add some sparkle to their outfits, meaning these lovely pieces are being enjoyed by all ages.
Necklaces– Vintage necklaces come in all shapes, sizes, and colors and can be worn either daily or saved for special occasions.
Watches– A vintage watch adds sophistication to any jewelry collection. The history and age give it charm and character, not to mention they can be great discussion pieces.
We've been helping customers find the perfect pieces of jewelry for them since 1888. We're passionate about jewelry and aim to help our customers find the piece they're looking for, and sometimes the one they hadn't even thought of, but can't live without. We'll happily walk you through our extensive vintage jewelry collection to help you find the ring, necklace, watch, brooch, and more for you to add to your collection or give as a gift to a loved one.
To schedule a consultation with one of our expert jewelers and find the piece of vintage jewelry in Washington, DC you'll surely love call 202-363-5432 or contact us.