Are you looking for an engagement ring and want something special and unique? Visit Washington DC (or our expansive online store) to shop at Charles Schwartz & Son, one of DC's oldest jewelers.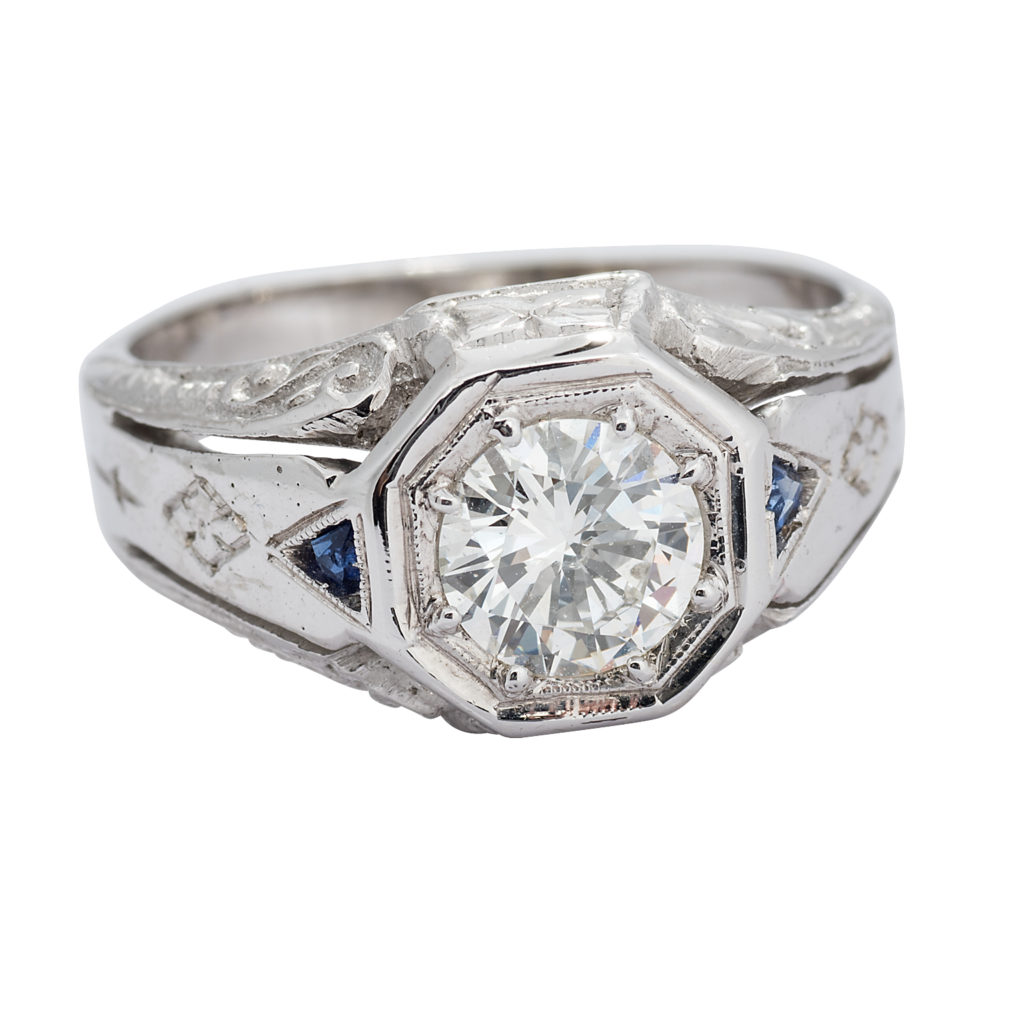 As mentioned before, Charles Schwartz & Son is the district's oldest jeweler. Started by the Schwartz family in 1888 and passed on to the Pastor family in 1984, we have been based in our nation's capital for well over 100 years and take pride in being one of the most recognizable and finest jewelers in Washington DC.
We take great care in meeting the jewelry needs of all our customers, no matter their preferences. We know how precious and special engagement proposals have to be, so we want to make sure that you pick out the perfect piece of jewelry for your loved one.
Types Of DC Engagement Rings
Charles Schwartz & Son offers a wide range of different engagement rings. Our rings can vary in styles including custom, vintage, antique, estate, and designer! Depending on the type of ring your bride or groom may want, we can help guide you in the right direction!
When choosing engagement rings, there are several factors that could come into play. You may want to choose between metals, styles, gems, or colors to ensure that you select the perfect piece.
You can choose from a variety of different styles, including:
Platinum Engagement Rings
Diamond Engagement Rings
Antique Engagement Rings
Art Deco Engagement Rings
Vintage Engagement Rings
Sapphire Engagement Rings
Gold Engagement Rings
Silver Engagement Rings
Wedding Rings
and, of course, CUSTOM engagement rings.
If your Bride or Groom is one of a kind and loves unique Avant-Garde pieces of jewels, a vintage engagement ring may just be the perfect fit.
There are lots of different types of vintage jewelry ranging from a variety of colors and styles. Jewelry that is considered vintage is typically over 50 years old but less than 100 years old, which would deem it antique. You will notice that many vintage designs you see still fit in with modern trends.
There are two types of vintage jewelry eras, the Art Deco era and the Retro era. The vintage jewelry at our shop comes from both time periods, spanning a wide number of years. The Art Deco era came during a time of urbanization and consumerism. Women celebrated this period of wealth with diamonds, emeralds, rubies, and sapphire jewelry. The Retro era originated in France and began as a whimsical distraction from the war. This era is known to be big and bold to mimic the Hollywood lifestyle that so many sought after. Gold jewelry grew during this era, and you can often see retro jewelry referred to as cocktail jewelry.
Finding The Perfect Engagement Ring, DC
We know fine jewelry like the back of our hands!
Charles Schwartz & Son Jewelers has had the honor of servicing the dignitaries of Washington and the world for over a decade. Along with them, we welcome you in to be a part of our family. We invite you to stop by and visit us at any time to shop for your perfect engagement ring.