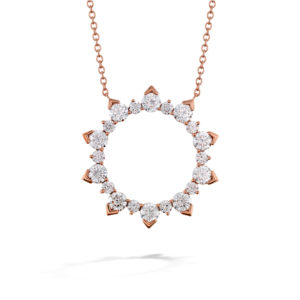 Look no further for the perfect gift for that special lady than Charles Schwartz & Son. Whether it's your mother, significant other, or daughter, we have a wide selection of designer jewelry gifts that will bring some sparkle to her day.
Designer Jewelry Gift Ideas for Each of the Women in Your Life
For your mother:
Necklace: A necklace is an excellent gift for mom that she can wear every day or just on special occasions.
Ladies watch: We have watches that range from a sophisticated leather strap to watches that are stainless steel. We'll help you find one that matches her style.
For your significant other:
Ring: Thinking of proposing, or celebrating your love for one another? We have a wide variety of engagement and cocktail rings your significant other will adore, and we can even design something custom that's made just for her.
Bracelet: A bracelet is a great gift for your significant other, no matter what stage of the relationship you're in. It's something she can wear daily or on date nights with you. We have bracelets of all shapes, sizes, and colors, so whether she's got a bold personality or she's like classic and simple; we can find something that fits her style perfectly.
For your daughter:
Earrings: Earrings can be a fun gift she'll love to get. For a younger daughter, diamond studs can be a simple, yet effortless go-to for her wardrobe, an adult daughter may appreciate something grander. We can discuss her style with you and find something that fits her personality.
Necklace: If she doesn't have her ears pierced, a necklace is a great alternative. Our wide selection of designer necklaces ranges from sweet simple jewelry perfect for a younger daughter to more sophisticated pieces an adult daughter would love to have in her collection.
Our Experts Can Help You Find the Right Designer Jewelry Gift for Her
The holidays are busy enough, and it can be difficult to find a gift for your mother, significant other, and/or daughter that is truly special. We can help you find something that suits her personality and feels just right. If you want a piece of jewelry that is custom, we'll walk you through the entire process to make sure both you and she are completely satisfied with your purchase.
The women in your life are special; get them something that makes their holiday even brighter and shows how much you love her.
Call today to schedule an appointment or reach out online so we can find the right designer jewelry gift for you.