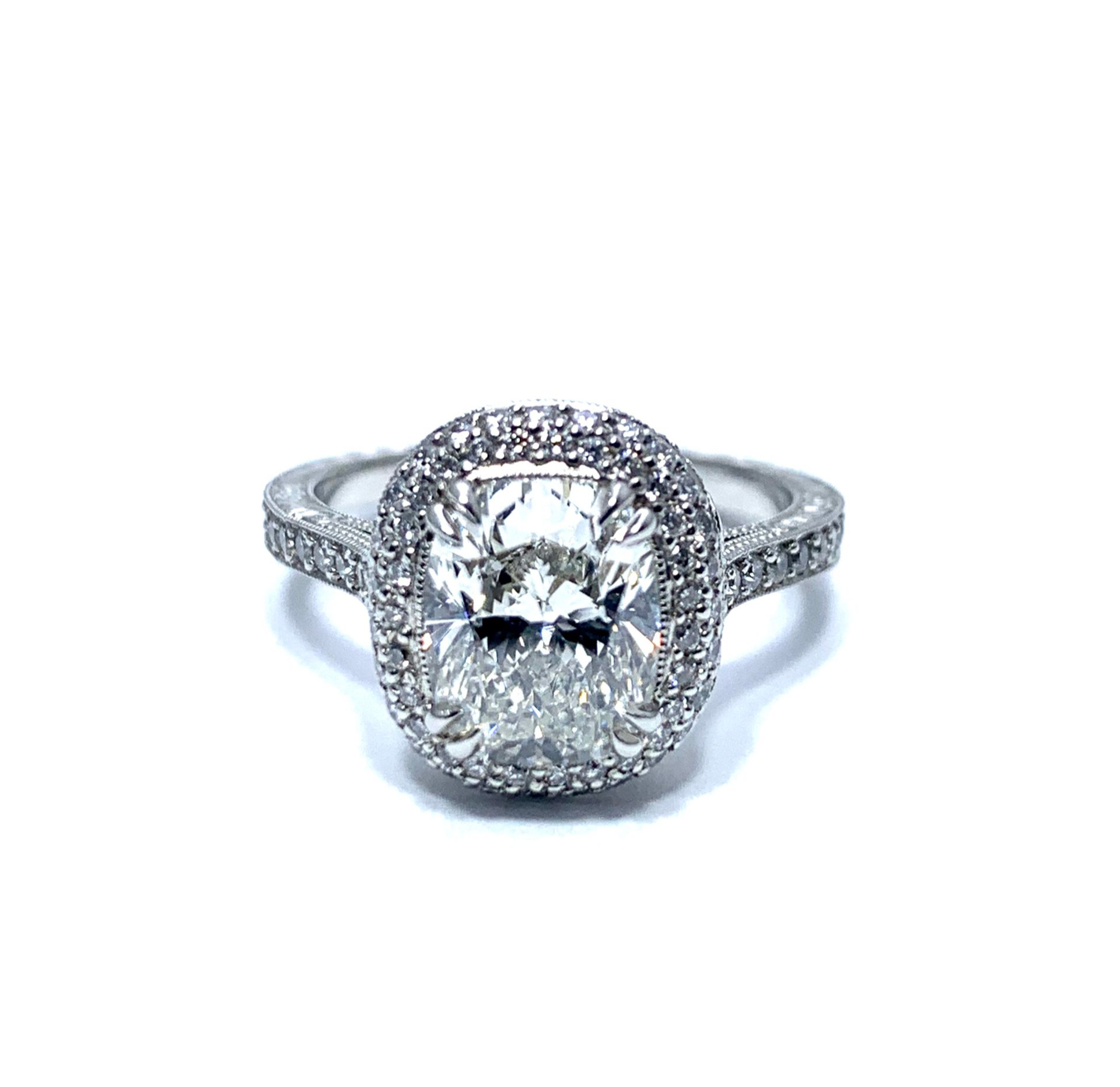 If you're ready to propose to your significant other and haven't found the right ring yet, consider creating a custom engagement ring in DC. A custom ring allows you to create something totally unique for your significant other that's made specifically with them in mind. At Charles Schwartz, we can help you decide on a stone, a setting, and an overall design that represents the love you share with your significant other and the life you hope to share together.
Once you've decided on a custom engagement ring, the process is pretty straight forward. There are several this or that questions you should consider that we'll guide you through and some initial inquiries that will help us get started designing the perfect ring.
Initial questions:
Budget– The first question we'll ask is about your budget. The whole design and the options you have revolve around this factor. We've worked with budgets of all sizes and can help you craft the perfect ring no matter how small or large your budget is.
Timeline– Knowing your timeline will help us come up with a plan of action and figure out what options are possible within your timeframe.
This or that?:
Gemstone or Diamond– One of the biggest questions is whether you want the ring to have a gemstone or a diamond as the center stone. Many brides prefer the classic diamond, while others wish for a gemstone as they may be able to get a larger stone than if they were to purchase a diamond at the same price point.
White metal or gold metal– Does your bride like the look of gold or silver? We can discuss the looks and benefits of the different types of metals so you can make the right choice for your ring and get something that will last a lifetime.
Simple and Classic or Extravagant and Unique– Deciding on a setting can change the entire look and personality of a ring. For example, a solitaire ring tends to be more of a classic look, but a ring with a halo, pave band, or three stones make a different statement. It's important to consider what your bride would prefer.
Our jewelers take pride in finding the perfect piece for each of our customers and when it comes to choosing an engagement ring, we know you want to find the perfect one she'll say "yes" to. We take the time to get to know you, your significant other, and your love story. We listen to your wants and needs and can give you as much or as little guidance in designing the ring as you desire. Our number one goal is to make you happy and feel you found the perfect ring to represent your love story and your significant other will wear for the rest of her life.
To schedule a consultation with one of our expert jewelers in DC for a custom engagement ring call 202-363-5432 or click here.