Beauty is in the eye of the beholder! Discovering new jewelry is like a treasure hunt on the internet. Vintage jewelry can be even harder to find when you don't know where to look or buy. Charles Schwartz & Sons has you covered.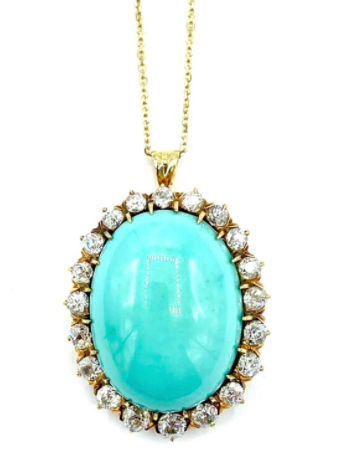 Jewelry shopping should be fun, stress-free, and could even be a learning experience. At Charles Schwartz & Sons our jewelry professionals take care in knowing about the history and popularity of each individual piece.
We offer a variety of vintage jewelry. Our rare pieces and collectible vintage pieces include:
Watches

Engagement Rings

Brooches

Earrings

Necklaces

Bracelets
Jewelry has played a significant role in society, capturing the hearts of many with a wide variety of ever-changing trends, designs, and fads throughout history. The estate jewelry experts at Charles Schwartz & Son are well-versed in dating and classifying estate jewelry and are happy to answer any questions you may have about estate jewelry.
However, if you are curious about what era your estate jewelry may be prior to your consultation appointment at Charles Schwartz & Son, consider the following characteristics of your estate jewelry to help you determine which era your estate jewelry might fall under, as listed above!
YOU! Vintage Jewelry is timeless and often priceless to those who find their perfect piece. We want to help you find your perfect and popular vintage jewelry.
Charles Schwartz & Son is Washington DC's oldest jeweler. Based in the nation's capital for over 100 years, we take pride in our name as arguably the most recognizable and finest jewelers in Washington. We take great care in meeting the jewelry needs of our customers. Whether refurbishing a family heirloom or finding the right gift for that special occasion we are here to serve you.
We'll guide you through our estate collection to help you find the piece you're dreaming of or even the piece you never knew you'd fall in love with
After browsing our website to find your perfect popular vintage piece, you can also visit our two locations to try your dream piece on! Charles Schwartz & Sons welcomes you in and will have our expert jewelers ready to assist.
Started by the Schwartz family in 1888 and passed on to the Pastor family in 1984, Charles Schwartz & Son is your family jeweler. Charles Schwartz & Son Jewelers has had the honor of servicing the dignitaries of Washington and the world. Along with them, we welcome you to be a part of our family. We invite you to stop in and visit us at any time.
Call 202-363-5432 to schedule an appointment today!