Breaking or damaging your favorite piece of jewelry can be extremely upsetting. When looking for a jewelry repair shop in DC, you'll want to find a reputable store that provides fast, trustworthy service. Charles Schwartz & Son provides just that!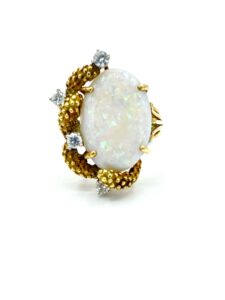 Jewelry can be one of the most sentimental items that a person owns. When it breaks or gets damaged, you'll want to bring it somewhere you trust. At Charles Schwartz & Son, we have professionally trained craftsmen who specialize in a wide variety of skills and techniques to ensure that whatever you bring to us is perfectly fixed.
Charles Schwartz and Son repairs watches, rings, brooches, and other types of jewelry to increase the lifetime of your piece and bring it back to its most beautiful state.
DC Jewelry and Watch Repair
Charles Schwartz and Son employs Master Platinumsmiths and Master Goldsmiths to work on your jewelry. In total, they have over 100 years of combined experience in this field and are extremely dedicated to you helping you get your jewelry back in amazing condition. Our Goldsmiths and Platinumsmiths have done numerous repairs on countless types of jewelry, including custom pieces.
Additionally, our craftsmen also size rings, design custom pieces, convert brooches to pendants, and so much more. Through the repair process, our jewelers will assess the work that needs to be done on your piece and explain the entire process in detail at your discretion. Your jewelry is extremely important to us, and we pride ourselves on approaching each piece with an individualized approach.
Charles Schwartz and Son also has an in-house Master Watchmaker that is certified to work on all fine Swiss watches. This includes Patek Phillippe, Rolex, Cartier, and many others. Our in-store service allows us to avoid having to ship your items and enables a quick repair and safe return back to you.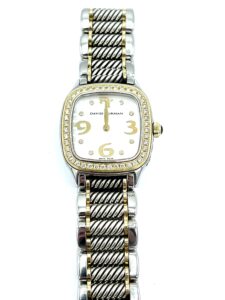 Charles Schwartz & Son is Washington DC's oldest jeweler and has been serving customers for over 100 years. We take pride in our name and are sure to always put our customer's needs first.  Whether refurbishing a family heirloom or fixing a damaged piece, Charles Schwartz and Son is here to serve you in every way. 
You can visit our DC location or call for any questions or concerns about your DC jewelry repair at 202-363-5432.