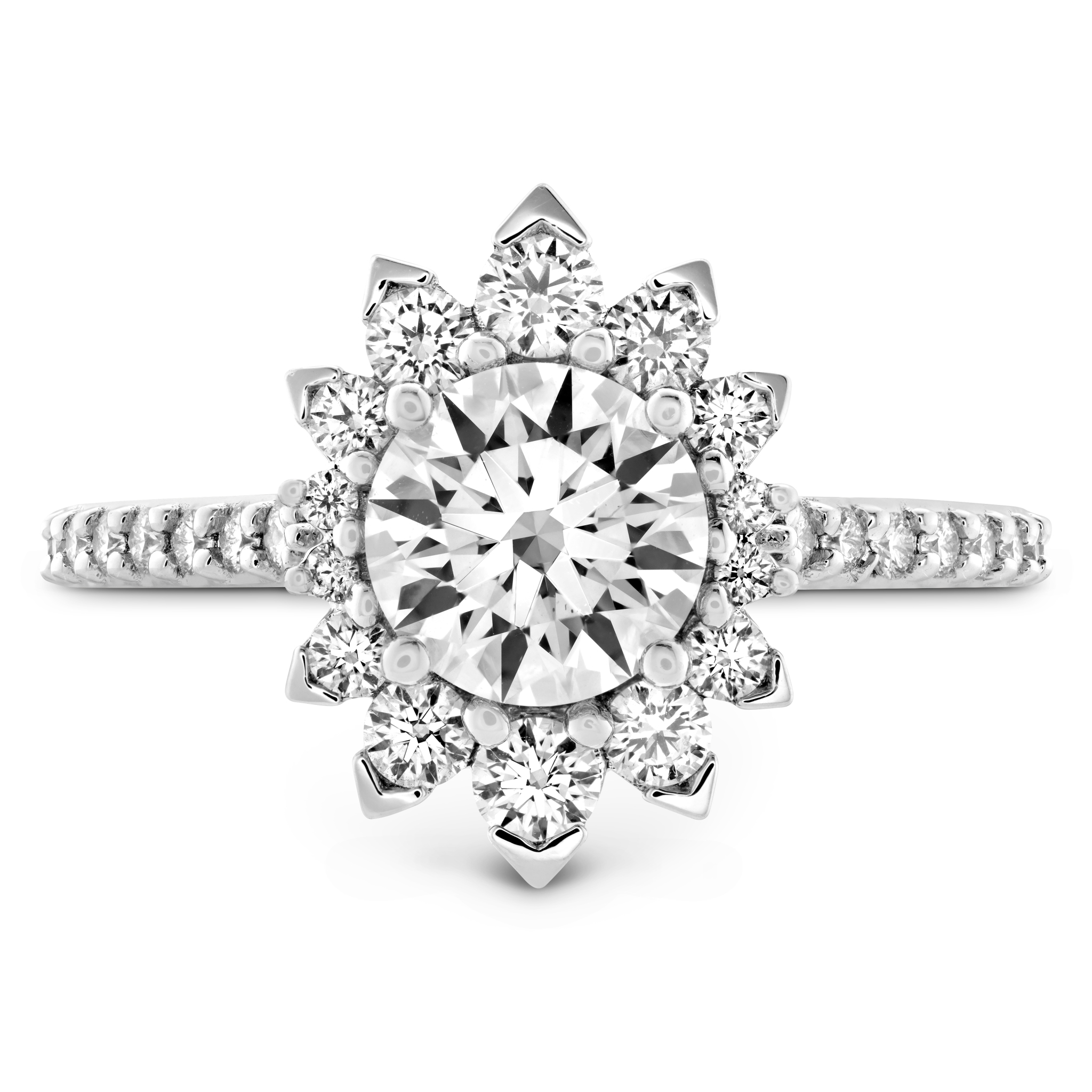 When you begin the hunt for the perfect engagement ring, you may experience a bit of option paralysis. With so many options both online and in-store, it can be entirely overwhelming and you may not even see what exactly you're looking for.
You have practically unlimited options when choosing an engagement ring. To help, we've broken down your options into three categories.
Designer Engagement Rings– With designer rings, you have all the typical options (as seen on Pinterest) such as a standard solitaire, halo, three-stone, and pave. You typically choose a setting and type of metal first then move on to the stone. Most brides have specific opinions on whether they want a diamond or gemstone and the types of cut they want. However, even if you've been given specific instructions from your bride-to-be you may not be seeing exactly what you're looking for, or even too much of what you're looking for.
Vintage Engagement Rings– Vintage engagement rings offer a bit of history and uniqueness that you may not get from a typical designer ring. These tend to feel a bit more like a one-of-a-kind ring but your options are limited to what's available at each store. Vintage rings tend to be stunning but it may be difficult to find one that exactly matches what your significant other wants.
Custom Engagement Rings– If you've struck out with both designer and vintage rings and feel completely lost, let us help you build a custom engagement ring. While it may feel that designing a custom engagement ring means more decisions and too many options, think again. Our experts are well versed in the benefits of each type of metal and gemstone and we can help you narrow down your options to create the perfect engagement ring. We'll discuss your budget first, your significant other's style, any tips they've given you about the ring they dream of and go from there to design a ring. In the end, you'll have a ring designed specifically for her based on your budget, her style, and your love for one another.
Whether you're ready to build your engagement ring today or you're simply curious about our process, we're ready to help. During your consultation, we'll go through your budget, types of metals, different stones, and settings that can be as unique or as standard as you wish. We aim to make the process as simple as possible so you don't feel as overwhelmed as you did when looking at the seemingly limitless designs online. We help craft the ring with you and your significant other in mind so when you pop the question, you can feel confident knowing you created a ring especially for them.
To schedule an appointment with one of our expert jewelers at Charles Schwartz and design your custom engagement ring call 202-363-5432 or click here.