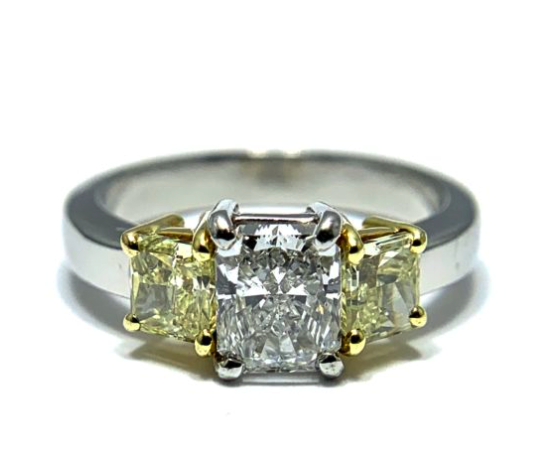 Are you looking to pop the question with a truly unique engagement ring? Consider going vintage! At Charles Schwartz we have a wide variety of vintage and antique engagement rings your significant other is sure to love.
Start with a budget– It's important to start your search by defining your budget. This can narrow down your search and keep your options realistic.
Select your style– Once you've determined a budget you can start to consider what kind of style suits your soon-to-be fiance. Perhaps they've indicated that they want a halo, a solitaire, or three-stone, but not all brides are that decisive. However, if you're feeling confused about what style to choose, our experts can help. We'll discuss your significant others' style, other jewelry they wear, as well as their personality to help come up with options.
Decide on a center stone– Another important consideration is gemstone vs. diamond. Some women prefer gemstones, some prefer diamonds, and others simply want a beautiful ring. We have vintage engagement rings of all styles and center stone choices for you to consider.
Whether you know exactly what you're looking for or you're just getting started, our experts can guide you through our extensive collection to find the ring for your significant other. We've been helping customers find jewelry that brings them joy since 1888. We're passionate about jewelry and love to help you find the perfect piece for you, a friend, a family member, or a significant other. Give us a call today and learn more about how we can help you.
To schedule your consultation with one of our expert jewelers at Charles Schwartz and find the perfect vintage engagement ring for your proposal call 202-363-5432 or click here.