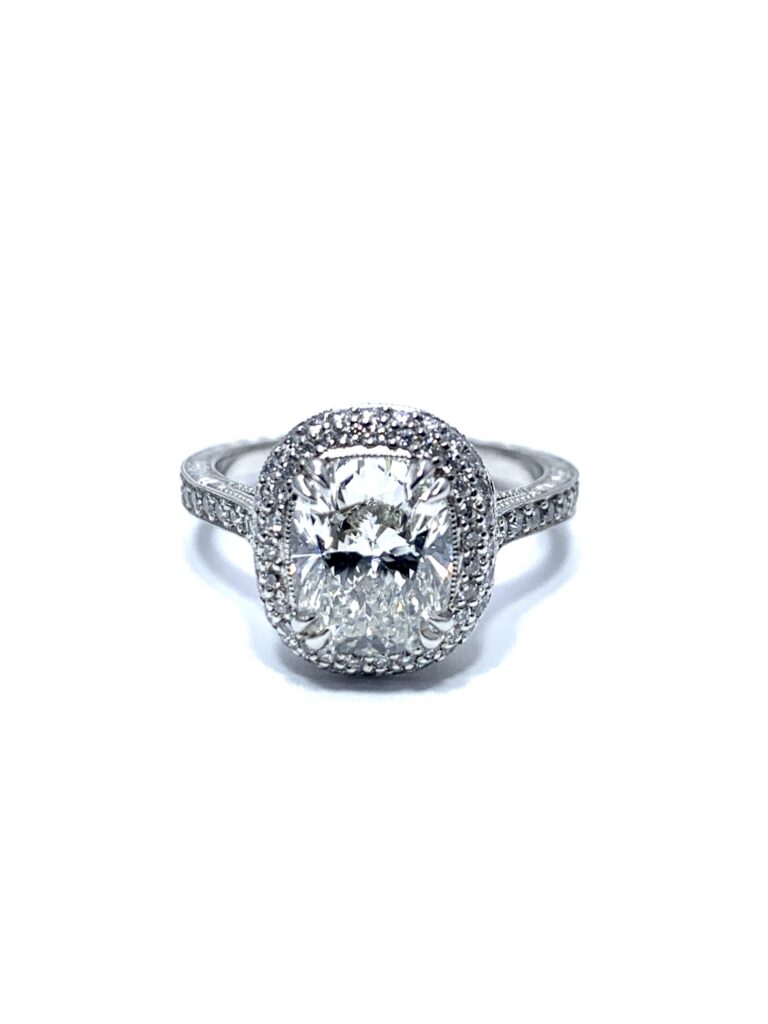 When you're searching for the perfect engagement ring for your special someone you may suffer from option paralysis. Panic may set in as you have to choose a setting, stone, and budget… oh my! Luckily the expert jewelers at Charles Schwartz can help you create a custom engagement ring to pop the question with whether you know exactly what she wants or you're just hoping to get it right.
The first step in designing a custom engagement ring is to make an appointment to go through options. But, before we get started you should have an idea of the following:
Budget– This is by far the most important item we'll discuss. You need to know your budget before designing a ring that's out of reach. Find out what you're comfortable spending on the ring and perhaps discuss this with your soon-to-be fiance so you're on the same, or similar, pages.
Setting– Most women have an idea of what they like, but if you're unsure we can help. Consider the jewelry she already wears. Does she like simple, yet elegant rings, or does she prefer something more flashy and over the top? This will help us decide between a classic solitaire or a spectacular halo and pave ring. However, if nothing is immediately jumping out at you, we can go for something entirely unique, it is a custom ring after all.
Stone– Last, but most certainly not least, comes the stone. Many women are dead set on either team diamond or team gemstone, while some women are fine with either. We'll discuss the pros of each type of stone so you can decide what fits in their dream ring most.
We've been helping our customers find stunning pieces of jewelry since 1888. It is our passion to help you find the perfect piece for you and we know how special your engagement ring should be. We'll help you design the ring from start to finish, whether you have all the answers or are just figuring it out. We'll design your significant other's dream ring alongside you so when you pop the question they'll scream "yes!"
To schedule a consultation with one of our expert jewelers at Charles Schwartz for your custom engagement ring in DC call 202-363-5432 or click here.