Are you worried you won't find the perfect engagement ring for your partner? Want to shop for an engagement ring in person? Charles Schwartz & Son is here to help you find the absolute best ring on the market.
There are many different styles, shapes, and eras of engagement rings to choose from. It is important to know which style fits you or your partner, as engagement rings express love with a priceless token.
Charles Schwartz & Son has been helping customers find their dream engagement rings in DC for over 130 years. We are certain we can help you and your partner find the perfect engagement ring of your dreams. You can choose from designer engagement rings, vintage engagement rings, estate engagement rings, and antique engagement rings.
Our expert jewelry team recommends finding a few engagement rings that you like and visiting our store with some styles in mind.
There are countless settings, metal, and stone combinations you can come up with, but our expert jewelers can help you narrow it down. We'll help you consider your significant other's style to figure out if they would prefer something modern, vintage, or completely custom.
Charles Schwartz & Son can walk you through the pros and cons of different metals and settings that would suit your significant other's style.
Lastly, and maybe most important: Try it on! While you may love a style, sometimes certain stones or shapes just look better on certain hands/fingers.
What's The Difference Between A Wedding Band And An Engagement Ring?
A wedding band has historically been worn by both the bride and groom. One can get many different metals and styles for their wedding rings. You can choose to match your partner or go completely custom, creating a unique wedding band just for you.
An engagement ring is typically worn by an individual getting proposed to. These rings can have different gems, including Diamonds, Emeralds, and more!
We are experts in fine jewelry in the Washington DC area. Not only can we help you find your wedding bands and or engagement ring, but we can also direct you to any other jewelry you may need for your big day.
Some of our other jewelry pieces include:
Necklaces
Brooches
Earrings
Bracelets
And much more!
Narrowing Down Your DC Engagement Ring Search
When you visit our store for a consultation or to simply browse, we can discuss your style preferences, budget, different stones, and a timeline. Our experts are prepared to help you buy an engagement ring today or help narrow down your search for the near future.
Our team is highly knowledgable and aims to provide the best quality services. We would be honored to be part of your ring and proposal by helping you find your forever ring.
Ready to start looking at different engagement ring options? We've picked a few from our website just for you!
1.05 Carat Round Brilliant Cut Diamond and Platinum Engagement Ring
This eye-catching 1.05 carat round brilliant cut diamond engagement ring is perfect for any bride. The center diamond is set in a four-prong platinum head, set with two round and two pear shape diamonds on each side of the platinum shank.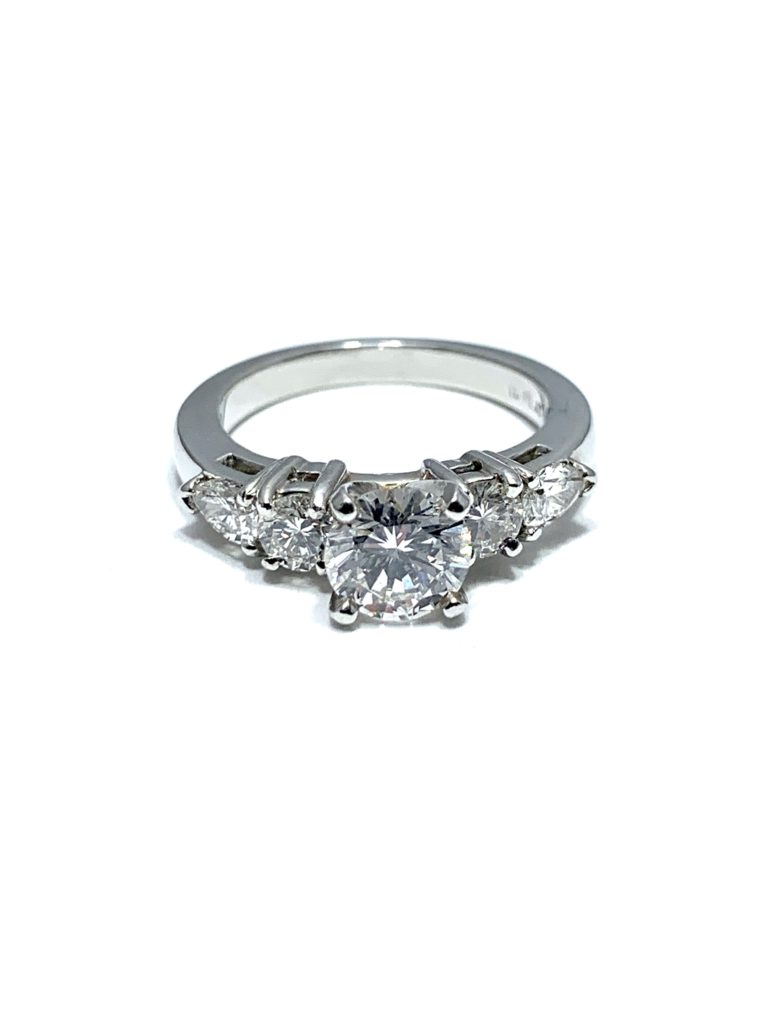 1.74 Carat Natural Oval Emerald and Diamond Rose Gold Ring
A 1.74-carat natural oval emerald and round diamond 14 karat rose gold ring. The vibrant emerald is prong-set, framed by a single row of round brilliant cut diamonds, graded as G-H color, SI clarity, weighing 1.20 carats total. The shank of the ring tapers slightly toward the bottom.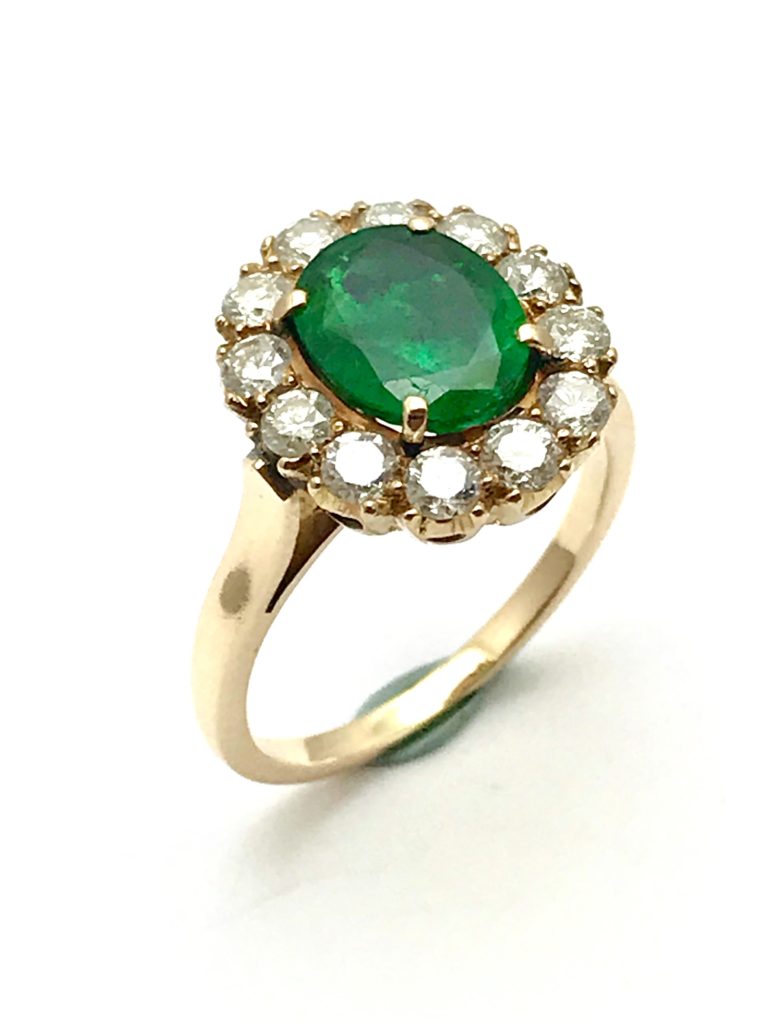 Scott Kay Heaven's Gate 0.49 CT Diamond Mounting In 18 Karat White Gold
Scott Kay Heaven's Gate 0.49ct Diamond Mounting in 18 Karat White Gold. This item is available in 18K white, rose, yellow, or platinum in all finger sizes. Price varies based on the size of the center stone and finger size.

Visit Charles Schwartz & Son to find your dream DC engagement ring.