When it comes to picking out the perfect engagement ring for your significant other, you'll want to find something that they'll love for years to come. However, this doesn't necessarily mean you need to stop your search at conventional diamond rings. Beyond the traditional option, there are a variety of beautiful and unique gemstone rings that could be the perfect addition to your fiancee's finger.
There are a variety of options to choose from when looking for an engagement ring for your partner. Engagement rings featuring gemstones rather than diamonds have recently become extremely popular, and it's no secret why.
Emeralds, sapphires, and rubies are just some of the unique stone options that can be found in a variety of colors and cuts, ensuring that everyone will fall in love with a piece.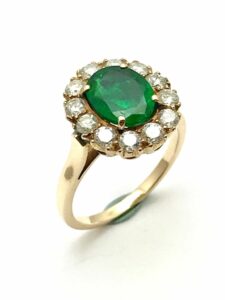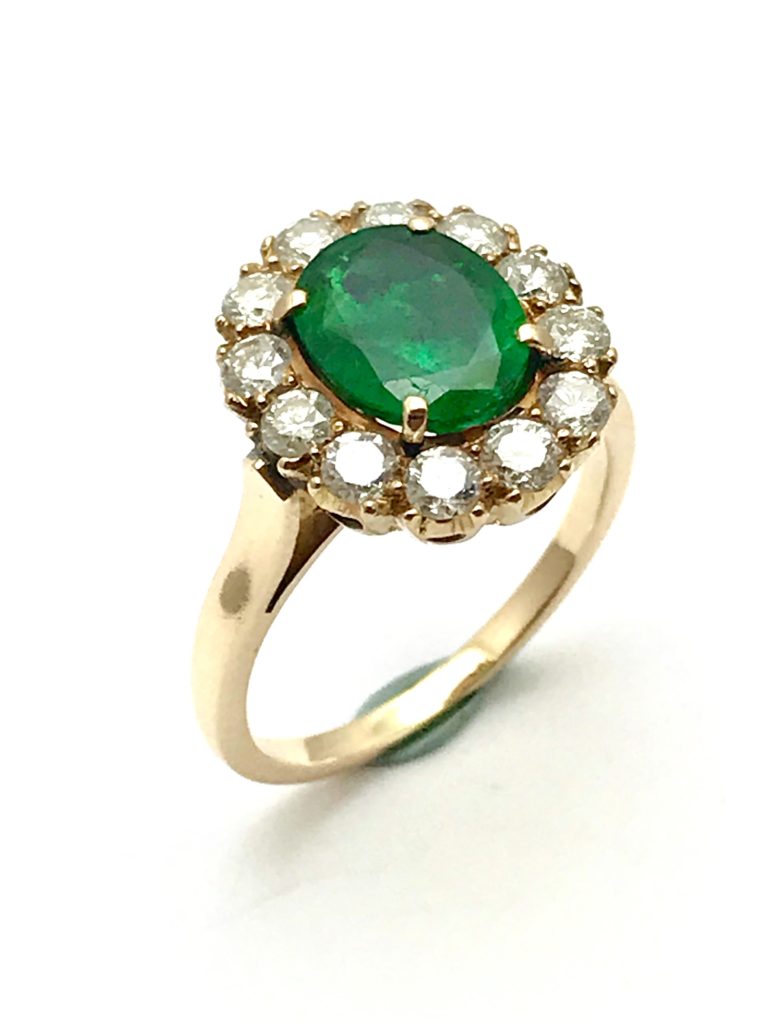 Emerald engagement rings– Emeralds are traditionally deep green in color and are known for their durable and long-lasting nature. Due to their extended history, emeralds are often found in vintage pieces, such as rings, bracelets, and earrings. They can also have additional meaning for those born in May as their designated birthstone. While not a traditional diamond stone, emerald gemstone engagement rings are still an excellent option for any bride to wear and look beautiful with white gold, platinum, and yellow gold settings.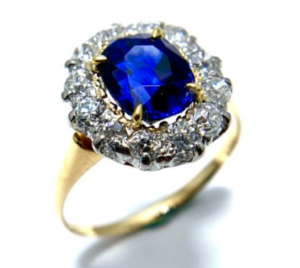 Sapphire engagement rings– Sapphires are another stunning alternative to the classic diamond ring. Sapphires are typically blue in color but can also be found in other unique shades of orange, pink, yellow, purple, or green. Like emeralds, sapphires are durable pieces that look great in a variety of settings and can double up as the September birthstone. This gem is absolutely perfect for any bride and makes a beautiful engagement ring.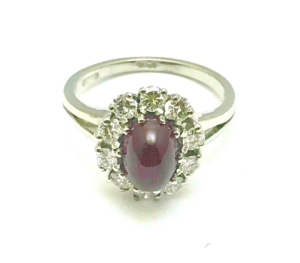 Ruby engagement rings– Rubies are most well known for their intense red color. These fiery gems look stunning on anyone's finger and are indeed an eye-catching piece. Rubies are also an excellent choice for your partner born in July, as rubies are the July birthstone.
---
Gemstones are incredibly unique– Gemstone engagement rings typically offer a more unique feel than their conventional diamond counterpart. With a gemstone ring, not only can you choose a setting for the stone, but by choosing a gemstone the ring will automatically have a more personal feel. With the high popularity of traditional diamond rings, a gemstone engagement ring is sure to stand out on anyone's hand.
Gemstones can be a fantastic budget alternative– If you're budget conscious, looking at gemstone engagement rings is a great choice. On the one hand, you can often get a gemstone larger than a diamond for the same price, allowing your ring to stand out even more. On the other hand, a smaller gemstone can lower the price of your ring, but won't detract from its overall beauty. Many factors play into the pricing of a stone, but choosing a gemstone engagement ring is a great way to navigate your budget without sacrificing individuality.
Gemstones are very durable- The traditional diamond ring is usually associated with durability and toughness. However, these attributes are also found in many other gemstone ring options. Sapphires and rubies are known for being some of the most long-lasting and resilient gemstones, which allows customers to buy gemstone engagement rings without worrying about the longevity of their beautiful pieces.
Your possibilities are endless– When you are not limited to one stone, such as a diamond, the possibilities of rings to create are virtually endless. We have a vast collection of antique, vintage, and designer rings made with a variety of gemstones. In addition to what we have in store, we are able to create custom engagement rings to ensure that every couple can find their perfect ring.
What to Consider Before Picking Out Your Gemstone Engagement Ring
Durability- Much like a diamond, many gemstones found in gemstone engagement rings are extremely durable. While rubies, emeralds, and sapphires are some of the more common durable gemstones, there are many other options for stones that are equally as durable and beautiful.


Style- The style of a ring is largely decided by the preference of the person buying it. Engagement rings can be ready to buy or custom-made to your preferences, ensuring a wide range of options for every person. In addition to choosing a unique gemstone, the cut of the stone, placement & positioning on the ring, use of additional gems, and ring color are all customizable options.
Color- While some gemstones are only found in one or two colors, certain stones, such as sapphires, can range anywhere from pink and purple to green and blue. In addition to being able to choose the color of a stone, there are also factory-colored diamonds, which can allow your gemstone color horizons to be expanded
even more.
When you come into Charles Schwartz and Son for your gemstone engagement ring, we'll discuss your style, ring preferences, and budget, and answer any other questions you may have about picking your perfect stone. Our expert jewelers have been assisting customers with all of their jewelry and engagement ring needs since 1888 and are extremely passionate about helping every customer find their dream piece of jewelry.
When you know it's the right time to pop the question, come into our store or visit us online and find out how we can help you find the perfect gemstone engagement ring for you and your significant other.
Schedule a consultation with one of our expert jewelers or learn more about our collection of unique gemstone engagement rings.