Vintage engagement rings are most often one of a kind, making them uniquely yours and a great way to show your special relationship.
A Unique Choice: Vintage Engagement Rings
Vintage engagement rings usually feature ornate designs and are likely to be handcrafted. While antique engagement rings are over 100 years old, vintage engagement rings span several eras and are generally at least 50 years old. You can learn more about vintage engagement rings here. You may find filigree detailing on a vintage engagement ring, which is a type of delicate jewelry metalwork that is handcrafted specific to each ring. Filigree detailing was very popular from 1660 to the late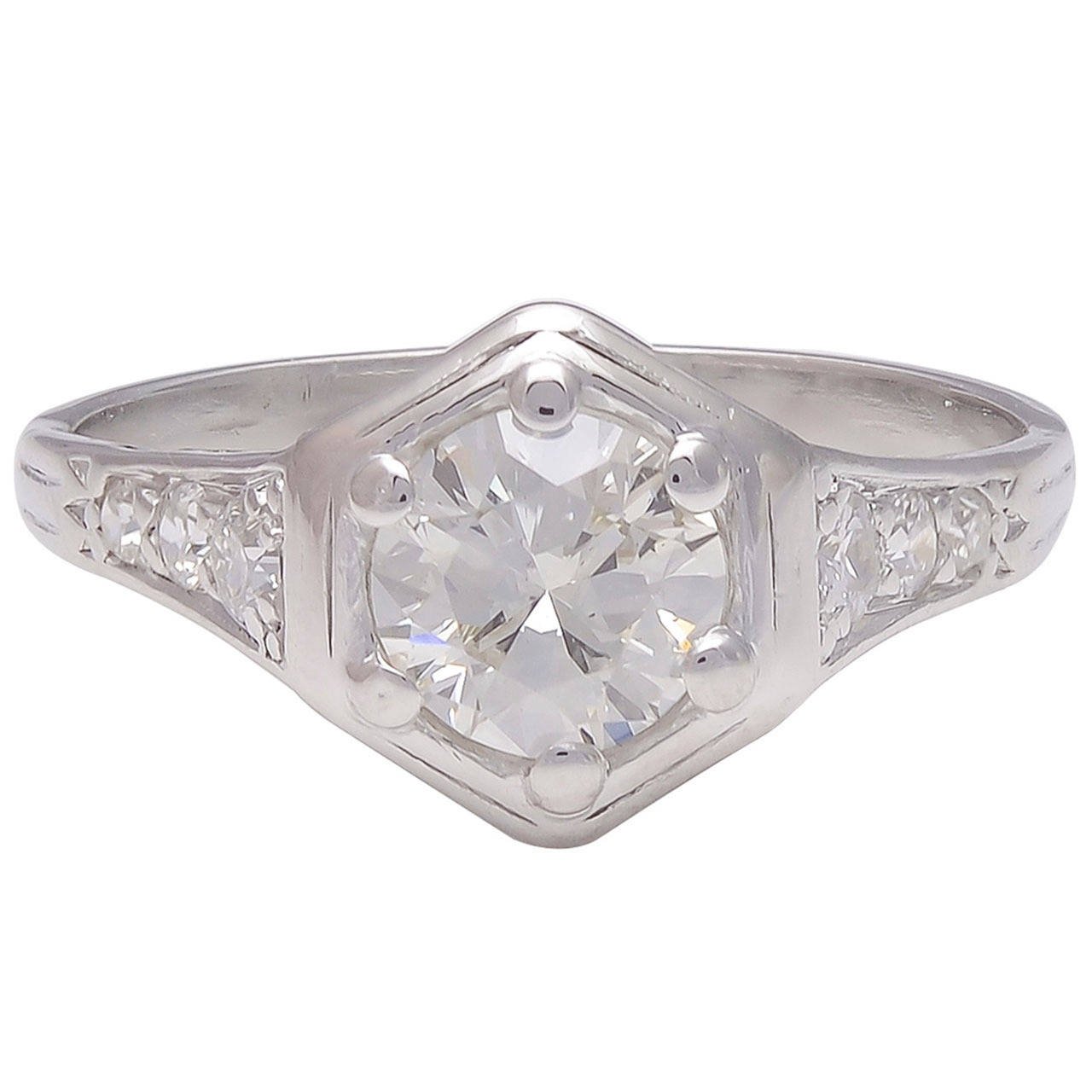 19th century, and vintage engagement rings with this style can have asymmetrical designs, which is ideal for many as it expresses the individualized beauty of the ring.
Edwardian Engagement Rings
One unique yet popular style of vintage engagement rings is Edwardian, created during the reign of King Edward VII which lasted from 1901 to 1910. This elegant design, most frequently made out of platinum, features hand-cut center stones, usually Old-Mine or Old European-cut diamonds. With Edwardian engagement rings, it is common to feature a large diamond surrounded by tastefully intricate patterns designed with late-Victorian era influence.
Choosing the Right Jeweler for Your Vintage Engagement Ring
It is particularly important to choose a trusted jeweler when picking out your vintage engagement ring, to be confident in its authenticity and quality. Many jewelers tout pieces that are only vintage-inspired, rather than authentic vintage engagement rings.
It is even more important to find a trusted jeweler when it comes to Edwardian engagement rings. As antique pieces, sometimes the prongs on the setting of the ring become lose over time, which is something that not all jewelers have the knowledge and expertise to check for.
The DC area has trusted the jewelers at Charles Schwartz to find unique vintage engagement rings for over 100 years, check out our collection today!