When it comes to finding fine jewelry in the heart of Washington DC, look no further than Charles Schwartz and Son. We offer an unparalleled selection of unique pieces crafted with the utmost precision and attention to detail.
Find estate, vintage, antique, or designer jewelry at our esteemed establishment. Charles Schwartz and Son is the place to go for exceptional quality and timeless beauty you won't find anywhere else. Experience the artistry and explore the world of fine jewelry in Washington DC.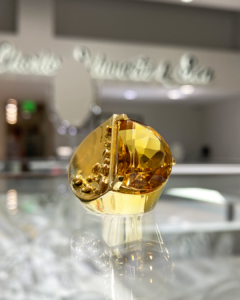 Charles Schwartz and Son: Your Destination for Fine Jewelry in DC
We have mastered the art of curating a diverse and awe-inspiring collection of fine jewelry. Our store embodies elegance and sophistication, inviting jewelry enthusiasts to visit and admire exquisite craftsmanship. At Charles Schwartz and Son, we have over 130 years of experience. That's why we are considered the go-to destination for those seeking fine jewelry that stands the test of time.
Finding the Perfect Fine Jewelry in Washington DC
Searching for the perfect piece of fine jewelry can be an exciting and personal experience. Looking to celebrate a special occasion or simply want to indulge in a timeless treasure? Charles Schwartz and Son offers an extensive range of options and styles to suit every preference. From diamond engagement rings to luxurious bracelets, we can ensure you will find a piece that resonates with your taste.
Reputable quality and craftsmanship
As one of the most reputable and celebrated fine jewelry stores in the city, Charles Schwartz and Son values quality. Every piece of jewelry is carefully handpicked and thoroughly inspected to ensure it meets our standards of excellence. With a team of experienced jewelers, we can help you find exactly what you're searching for.
Washington DC is a city known for its refined taste and appreciation for sophistication. Charles Schwartz and Son proudly contributes to this legacy by offering the most unique and prestigious selections of fine jewelry. As connoisseurs of beauty, we understand the significance of finding the perfect piece that complements your style and reflects your individuality. Whether you're a DC local or visitor, we welcome you to experience the timeless beauty of our exquisite collection.