Travel through time with Charles Schwartz & Son's collection of antique jewelry in Washington, DC
The beauty of collecting antique estate jewelry in DC comes from the story behind each piece. Vintage and antique jewelry transcends trends over time and gives us a glimpse at the past. At Charles Schwartz & Son, we treat each piece of jewelry like it's our own and want to share them with you.
Charles Schwartz & Son has been based in the nation's capital for over 100 years, making us Washington DC's oldest jeweler. We take pride in meeting the jewelry needs of our customers. Whether refurbishing a family heirloom or finding the right gift for that special occasion, we are here to serve you.
The city of Washington, DC holds an abundance of history, interesting people, and unique art. Not only this, our visitors and guests often hold even more fascinating stories. As a result, our antique jewelry store sees jewelry from every era, designer, and part of the world. Our job is to ensure these pieces look brand new and find meaningful homes.
Explore some of our favorite pieces of antique jewelry in DC from notable designers and brands:
Cartier was founded in Paris back in 1847 by Louis-Francois Cartier and remained under family control until 1964. The company continued to grow despite uncertainty during the French Revolution. Together, the Cartier brothers grew the local brand into an international success that is still successful over 150 years later. Today it is a wholly-owned subsidiary of the Swiss Richemont Group, but remains headquartered in Paris.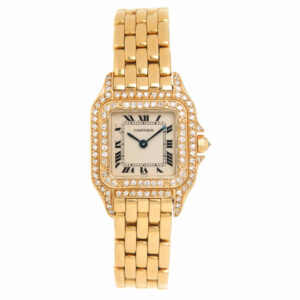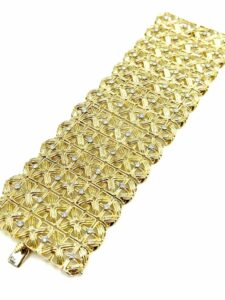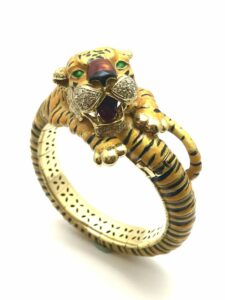 Alfred Van Cleef and Estelle Arpels got married in 1895 with a love for precious stones as strong as their love for each other. Alfred partnered with Estelle's brothers to open the first boutique at 22 Place Vendôme, a center of Parisian elegance, where it has yet to move from. Influences from the Art Deco era were paired with influences from other cultures to create their unique style.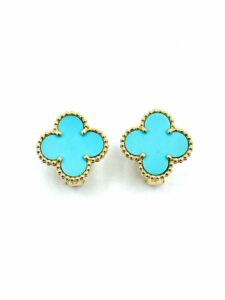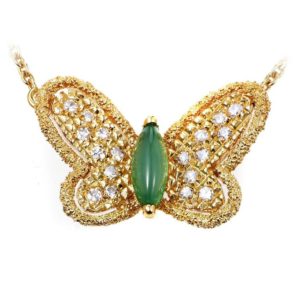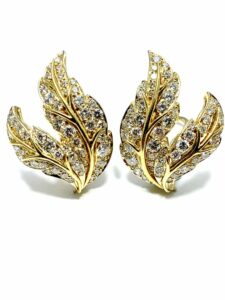 Tiffany & Company's first store opened in New York City in 1837. Charles Lewis Tiffany and John B Young created an iconic jewelry brand known for its luxury diamonds. The company earned international recognition at the 1878 Paris Exposition where it won a gold medal for jewelry and a grand prize for their silverware. Through innovation and dedication to elegance, the jewelry of Tiffany & Co. continues to lead the jewelry industry.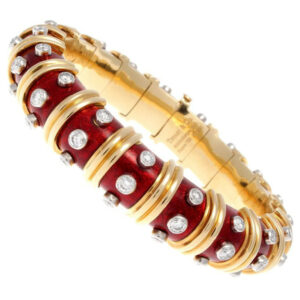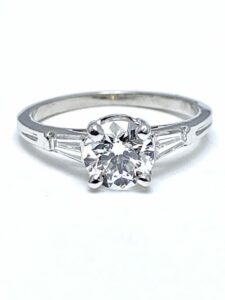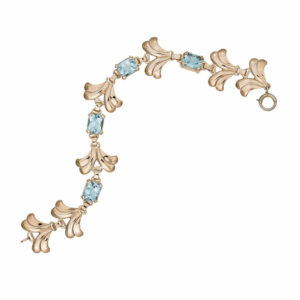 These pieces are just a few of many one-of-a-kind pieces you won't find anywhere else. Regardless of your taste, we guarantee you will find the perfect piece for you at our antique jewelry store in Washington, DC. Listen to what our customers have to say:
"I walked into this jeweler and was immediately impressed by their selection and presentation of many gorgeous items. There was absolutely NO sales pressure. The staff was super knowledgable and professional." – Karen H.
"Such great experiences here! The best selection of new and classic designers, as well as an amazing collection of vintage/antique/estate jewelry.  I've seen pieces here I've never seen anywhere else- like a star sapphire Art Deco ring. They moved to a new location on the first floor of Mazza Gallerie that is just gorgeous. Stop by if you're looking for something truly unique." – Jennifer N.
"I am a loyal customer and have been for decades! You will be very pleased. I promise!" – Mrs. J