Searching for a diamond engagement ring in Washington, DC? Here's how to choose the perfect ring
Diamonds are a classic and traditional choice for engagement rings in Washington, DC. The timeless stone is a very popular choice when it comes to the center gem of engagement rings and is durable and long lasting.
One way to narrow down ring options is to think about what kind of shape diamond you like. It's important to know the different types in order to make an informed decision.
Some popular shapes include: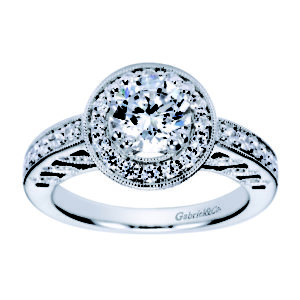 Round: It's the most popular shape because it highlights the diamond's brilliance.
Oval: A classic shape with a bit of a twist. Oval diamonds compliment long fingers and are easy to match with other jewelry. An excellent option for someone who likes to mix metals or wear multiple rings at once.
Emerald: Showcase the original clarity with its rectangular facets. Beyonce's flawless engagement ring is an 18-carat emerald cut diamond.
Princess: These diamonds are available in both square or rectangular cuts and are distinct in the way they display color. While other diamonds only show color in the center, princess diamonds have color in the corners on the cut.
Marquise: This long, tapered style maximizes carat size.
Pear: A round-marquise hybrid looks extra delicate on a light, thin band.
Next step: Choose Charles Schwartz to help you find your perfect diamond engagement ring
Now that you have more of an idea of what kind of shape diamond you like, it's time to make a visit to the experts at Charles Schwartz. Our knowledgeable jewelers can help you through the process of finding a diamond engagement ring. We have an extensive variety of engagement rings to choose from including designers such as Tiffany & Co., Hearts on Fire, and Gabriel & Co, as well as a vast collection of vintage and estate engagement rings. If you have something unique in mind, we can always help you create the custom engagement ring of your dreams.
If you're looking for a diamond engagement ring in DC, contact us today and our expert jewelers can help you find the perfect fit.