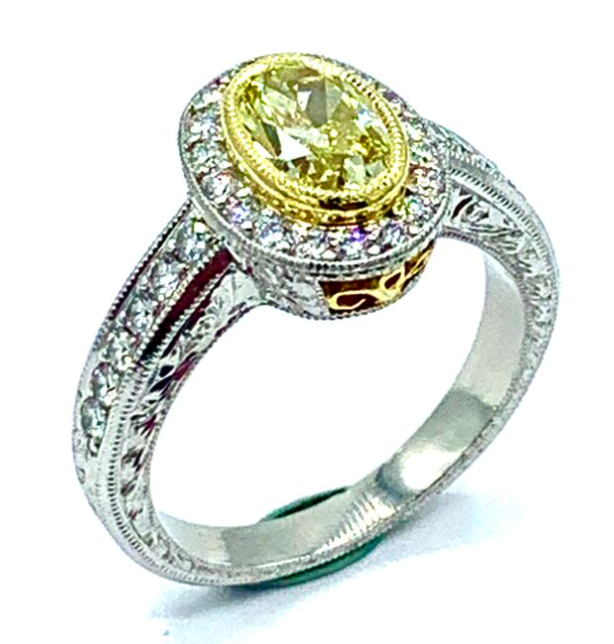 Engagement season is in full swing and if you're still looking for the perfect ring, we can help simplify the process and create the ring she'll love. Many brides begin planning their wedding from a young age and likely have an idea of the ring they want. In a world of seemingly limitless options, you may not know where to start or might not be finding what you're looking for. When you create a custom engagement ring you can take parts of rings she loves and put them all together to create the ring she's been dreaming of for years.
Discussing budget– Before you even get started it's important to know your budget for your ring. This will help narrow down options and you can compare the difference between different stones, settings, and more.
Timeline– You should also consider your timeline. If you need the ring by a specific date, it's important to know up front as some rings may take longer than others.
Choosing a style– Brides typically have a general idea of the style they want, whether is solitaire, halo, 3-stone, or something entirely unique. Creating a custom engagement ring allows you to design her dream ring while keeping her style preferences in mind.
Choosing a stone– You'll want to consider a diamond vs a gemstone. Some brides are set on diamonds while others only want a gemstone. Then there are the select few who simply want a beautiful ring no matter the stone. We can go through options with you so you know the benefits of each stone and how they will look once the ring is complete.
We will go through your budget, timeline, style, and stone during your consultation to come up with options for you. Whether you know exactly what you're looking for or need a bit of expert advice we're ready to assist. Our expert jewelers have been helping customers since 1888 and are highly knowledgeable. When you're ready to propose, do it with a custom engagement ring from Charles Schwartz that's as unique as your love story.
To schedule your appointment with one of our expert jewelers to design your perfect custom engagement ring call 202-363-5432 or click here.