When you realize that you're ready to pop the question, a million thoughts fly into your head. How should I ask? When should I ask? What kind of ring should I get? While the options are seemingly limitless, our experts at Charles Schwartz can help you design the perfect custom engagement ring that your man will say "yes" to.
We recommend starting with some inspiration pieces to help figure out what you like. Once we have a better idea of what draws your eye we can design a custom ring that encompasses the elements of your inspiration pieces and is built to be as unique as your love story.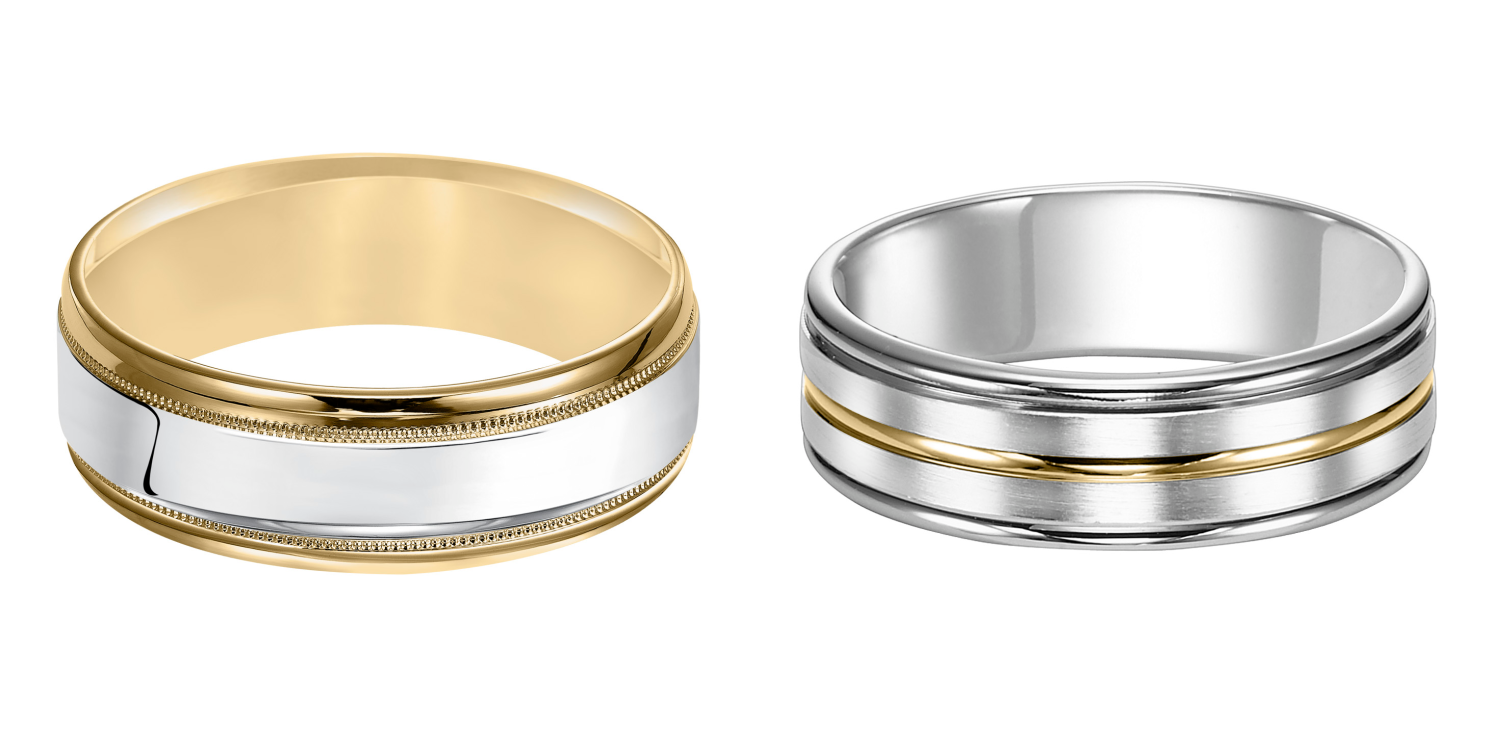 Two-toned rings: These rings have seen increasing popularity of late. They offer the best of both worlds for those who can't decide between the classic yellow gold and the more modern white gold or platinum looks. We love that you can decide just how much or how little you want of each color and where exactly to place it. Do you want the yellow gold to hug the white gold like this Frederick Goldman ring with milgrain accents (left)  or do you prefer a hint of two-toned excitement like this Frederick Goldman ring with a brushed finish and rounded edges (right)? If you can't decide or even want to add a hint of rose gold to the equation, we can help.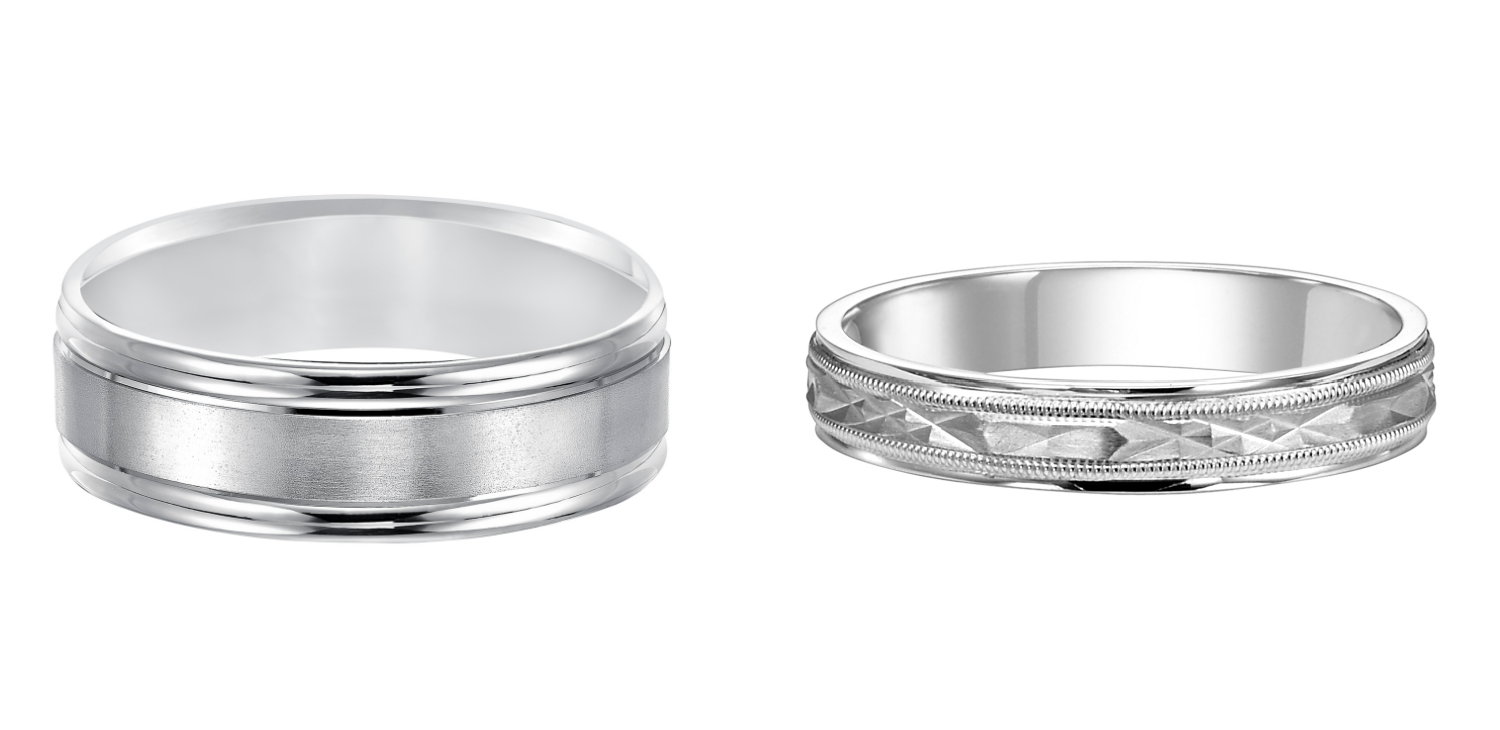 Band style: There's a lot to consider as far as the general style of your ring. Do you prefer a smooth look or a more rugged look? A slim band or a thick band? This 5.5mm comfort fit wedding band features a satin finish and round edges (left). The smooth look of the ring gives it a classic feel while the thicker band gives it a bit of masculinity. If your groom is more stylish and not accustomed to larger rings something like this 4mm robust cut design with milgrain and round edges (right) would be perfect. The thinner band allows the wearer more comfort if they're not used to wearing thick rings while the band's design gives a more weathered, yet stylish look that draws attention.
Our expert jewelers have been helping customers find their dream jewelry since 1888 and were ready to help you design the perfect custom engagement ring. We'll go through your budget, style preferences, and more to ensure we create the ring of your dreams.
To schedule your consultation with one of our expert jewelers to design a custom engagement ring for him call 202-363-5432 or click here.