As D.C.'s oldest jeweler, Charles Schwartz has had the pleasure of being part of couples big day for 130 years. We've been providing vintage jewelry, creating engagement rings and wedding bands for couples in the area for decades. We recently received a touching message from a young woman that shows just how special our pieces can be:
"I received my great grandmother's wedding ring to use as my own wedding band when I get married in April! My granddaddy said this was the original box it came in. This ring was purchased from Charles Schwartz about 90 years ago!"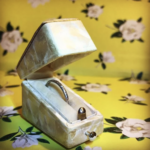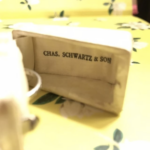 Charles Schwartz: The Experts in Vintage Jewelry

Vintage jewelry is a great choice for an engagement ring or wedding band if you want something unique. Vintage jewelry is often handmade and therefore one-of-a-kind. Vintage jewelry is unique to the time it was made, each piece has its own story to tell about a different time in history. One of the most exciting things about purchasing a vintage piece is finding out about its past.
Choosing the Right Jeweler for Your Vintage Jewelry
If you pick a vintage engagement ring or wedding band, it is likely one of the biggest purchases you'll make with your partner. It's important to love every aspect of your ring. It is particularly important to choose a trusted jeweler when picking out your vintage engagement ring in order to be confident in its authenticity and quality. Many jewelers have pieces that are only vintage-inspired, rather than authentic vintage engagement rings. The experts at Charles Schwartz can help you and your partner through the whole process of finding a vintage engagement ring you'll cherish forever.