Charles Schwartz and Son has delivered the highest quality jewelry and customer experiences in the nation's capital for over 135 years. With our commitment to exquisite craftsmanship, attention to detail, and customer satisfaction, we have earned a stellar reputation among other jewelry stores in DC. Whether it's helping you find the perfect gift for that special someone or treating yourself to a unique piece, we're here to help.
As one of the most reputable and celebrated jewelry stores in the city, Charles Schwartz and Son values quality. Every piece of jewelry is carefully handpicked and thoroughly inspected to ensure it meets our standards of excellence. With a team of experienced jewelers, we can help you find exactly what you're searching for.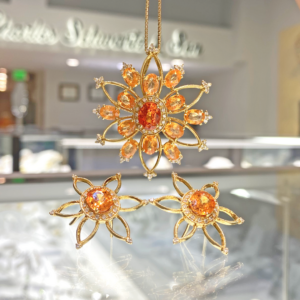 Services we provide as your reliable DC jewelry store
We pride ourselves on our ability to deliver exceptional customer experiences at Charles Schwartz & Son. Not only do we offer our selection of fine jewelry, we also provide services to bring your pieces back to life.
Visit our store today to explore our vast collection and utilize our expert services!