Looking to sell your vintage jewelry but unsure of where to go or who to trust? Charles Schwartz & Sons jewelry experts are here to assist you with all of your vintage jewelry buying and selling needs.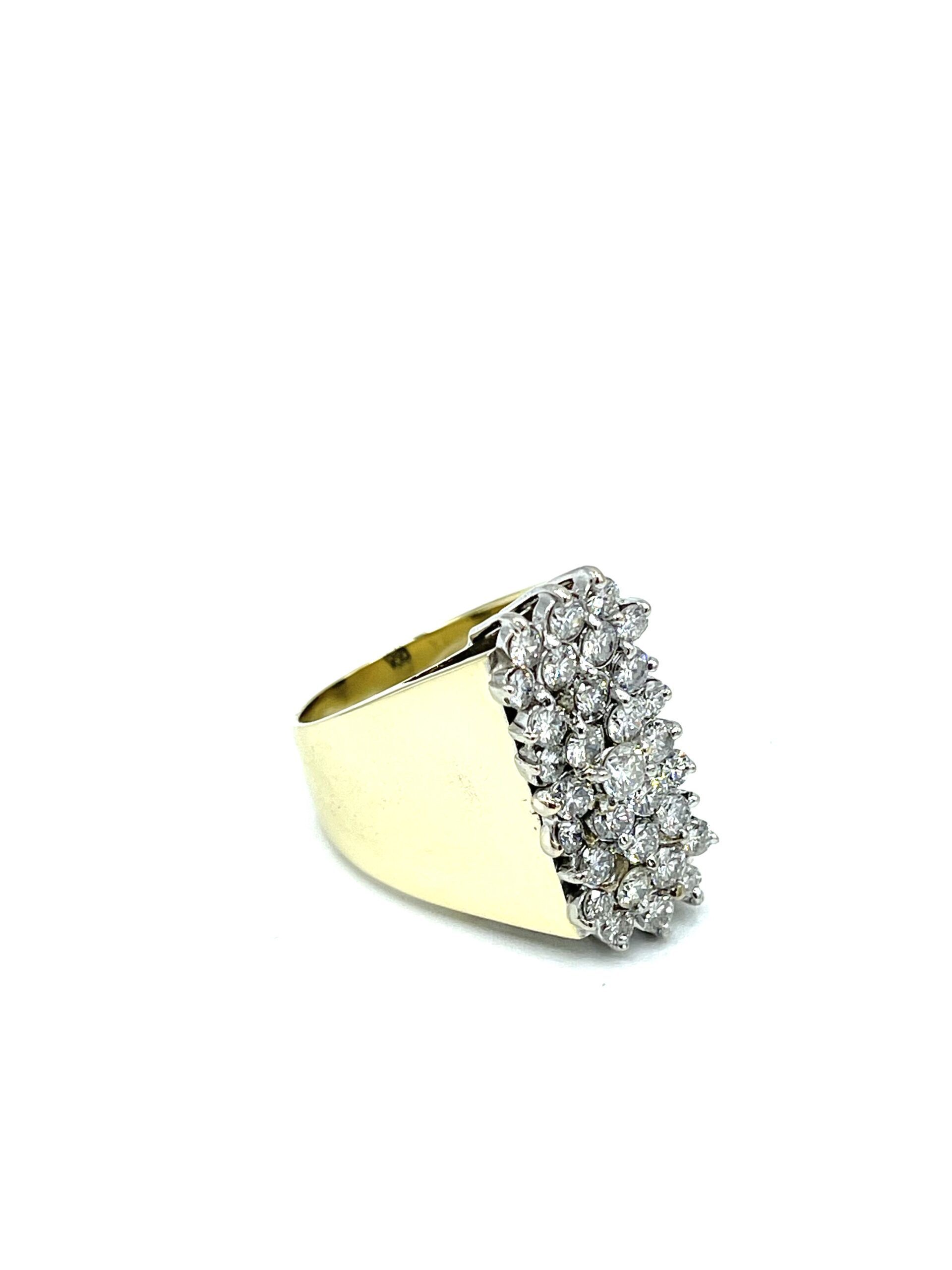 With over 100 years in the District of Columbia area, Charles Schwartz & Son is Washington, DC's oldest jeweler.
We take immense pride in our name as arguably the most recognizable and finest jewelers in the Washington, DC area. We take great care in meeting our customer's jewelry needs, whether it be to refurbish a family heirloom or find the right gift for the special someone in your life. Charles Schwartz & Sons looks forward to assisting you and answering any and all questions.
Vintage jewelry comes from specific time periods. When a piece of jewelry is considered vintage, this means it is considered to be more than 50 years old, but less than 100 years old. Unlike antique jewelry, vintage jewelry tends to be worn often and displayed. This is due to the fact that this jewelry is less likely to break due to its seemingly young age. There are many vintage pieces that are still relevant today, keeping up with modern trends. Vintage jewelry has increasingly become a popular choice to make unique and one-of-a-kind fashion statements, adding flair to any outfit.
Vintage pieces can come from the
Art Deco Era (1915-1935)
Retro Era (1945-1960)
Charles Schwartz & Sons purchases fine vintage jewelry and heirlooms from a variety of jewelry eras, including Art Deco and Retro.
The Art Deco era was formed during the age of Jazz. This was a time where great technological advancements were being made, there was swift urbanization and undoubted consumerism. Jewelry from this age, commonly referred to as the Roaring Twenties was inspired by recent societal advancements. This lead to striking linear symmetry and bold geometric elements.
Retro-style jewelry on the other hand originates from France. It was with the intention to be a whimsical distraction from the horrors of World War II. The Retro era characteristics e can often be known as is big, bold, and filled with oversized designs to mimic the coveted glamor of Hollywood. Retro jewelry is often referred to as cocktail jewelry and often has a number of light fun designs that include birds, ballerinas, bows, and heart motifs.
Selling Your Vintage Jewelry Pieces
Since 1888, Charles Schwartz & sons has been buying and selling the finest pieces of jewelry in the area. Our experts here at Charles Schwartz & Son help make the process of buying and selling precious pieces a breeze. Our experts in vintage pieces will evaluate your jewelry or family heirlooms to offer the best possible price. Our experts take care in treating each customer with the utmost professionalism confidentiality and care.
Vintage Jewelry and Estate Jewelry Expert Advice
Jewelry continues to play a special role in society. It captures the hearts of many, showcasing a wide range of ever-changing trends, designs, and fads throughout history. Our estate jewelry experts at Charles Schwartz & Sons have deep knowledge about the dating and certification of estate jewelry. They are more than happy to answer any questions or concerns you may have about your piece.
You can schedule a consultation appointment about your piece by calling or visiting the contact section of our website. However, if you are curious before then, you can consider the following characteristics of your pieces to help define what era your piece of jewelry falls under.
You can take a look at the type of metals incorporated into the design of a piece, along with the metal's karat weight. This can reveal a great deal about the age and relative origin of a piece of estate jewelry. Additionally, you may want to look at the gemstones on the piece. Although gemstones have been a staple of high-end jewelry design for centuries, the popularity of specific gemstones varied amongst eras.
Prominent Motifs Present in Design: subtle design details and motifs found in estate jewelry are arguably the easiest "tell" of the piece's age or era of origin.
You can reach Charles Schwartz & Sons at 202-363-5432 today. We invite you to shop online or visit our physical locations.