So you've found the engagement ring of your dreams, picked out the perfect wedding band to match…what's next? As the bride there's no question that you'll be the center of attention on your wedding day, and naturally you'll want to dazzle your guests! Accessorizing on your wedding day can be a difficult task—you want to stand out and sparkle without overdoing it.
The secret behind a beautiful bridal look is all in the details—the diamond-studded details that is! There are a number of ways to add a little sparkle to your wedding day look—from classic diamond studs to elaborate drop earrings and beyond. After all, it's a well-known fact that every bride needs a pair of dazzling diamond earrings on her wedding day!
Check out our top picks for stunning bridal earrings, along with the rest of our bridal basics guides, to complete the picture-perfect look for your wedding ceremony: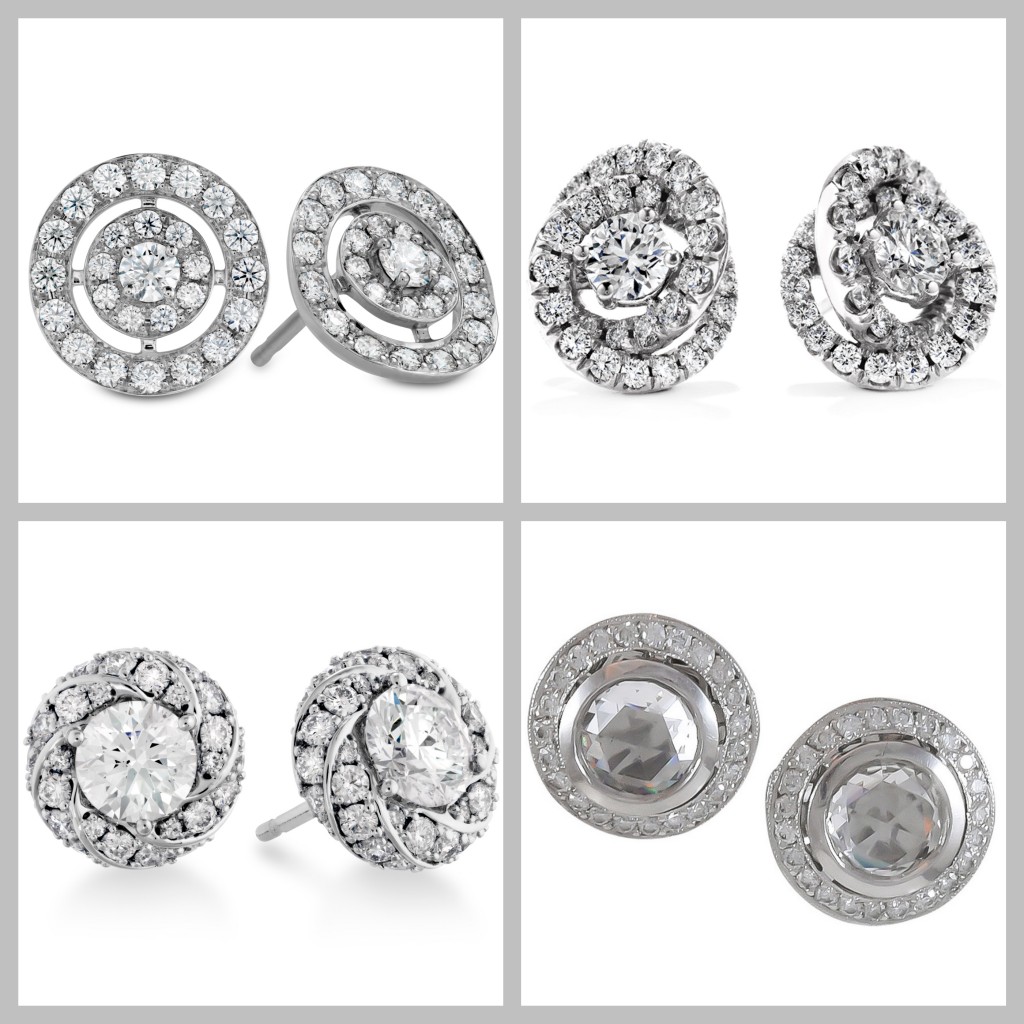 Sophisticated Studs: Keep it simple with a pair of sophisticated diamond studs like these Inspiration Double Halo Studs by Hearts on Fire (top left), or these enchanting Endeavor Studs by Hearts on Fire (top right). Many studs offer dramatic halo designs as well—like these extraordinary Rose-Cut Diamond & Platinum Studs (bottom right), and these stunning Atlantico Pave Studs by Hearts on Fire (bottom left).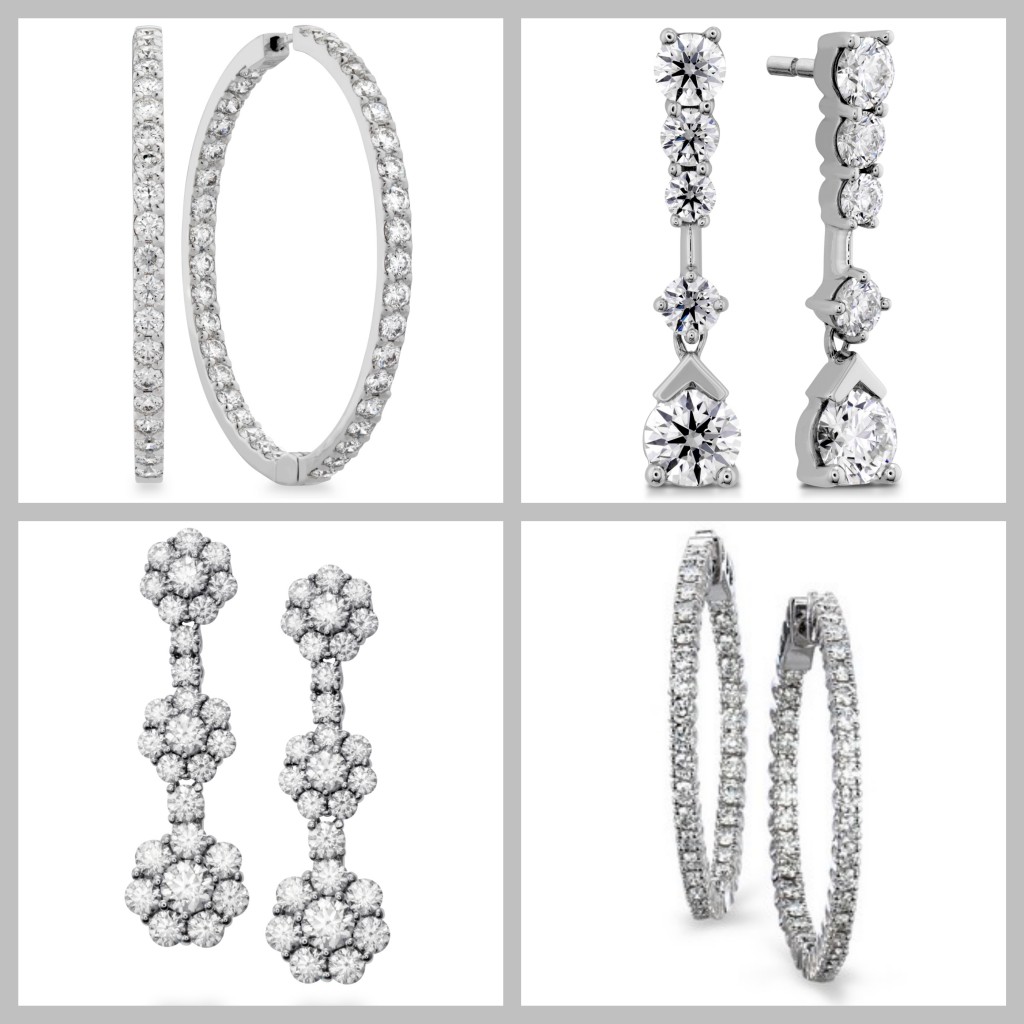 Classic Hoop & Line Earrings: For a classic look, go with a pair of diamond hoop earrings—like these Hoopla 1.75″ Round Earrings by Hearts on Fire (top left) or these Round Hoop Earrings by A.Link (bottom right). Or choose an elegant yet refined earring style, with a pair of sensational line earrings like these Aerial Elegance Line Earrings (top right) or Beloved Three-Station Earrings (bottom left), both by Hearts on Fire.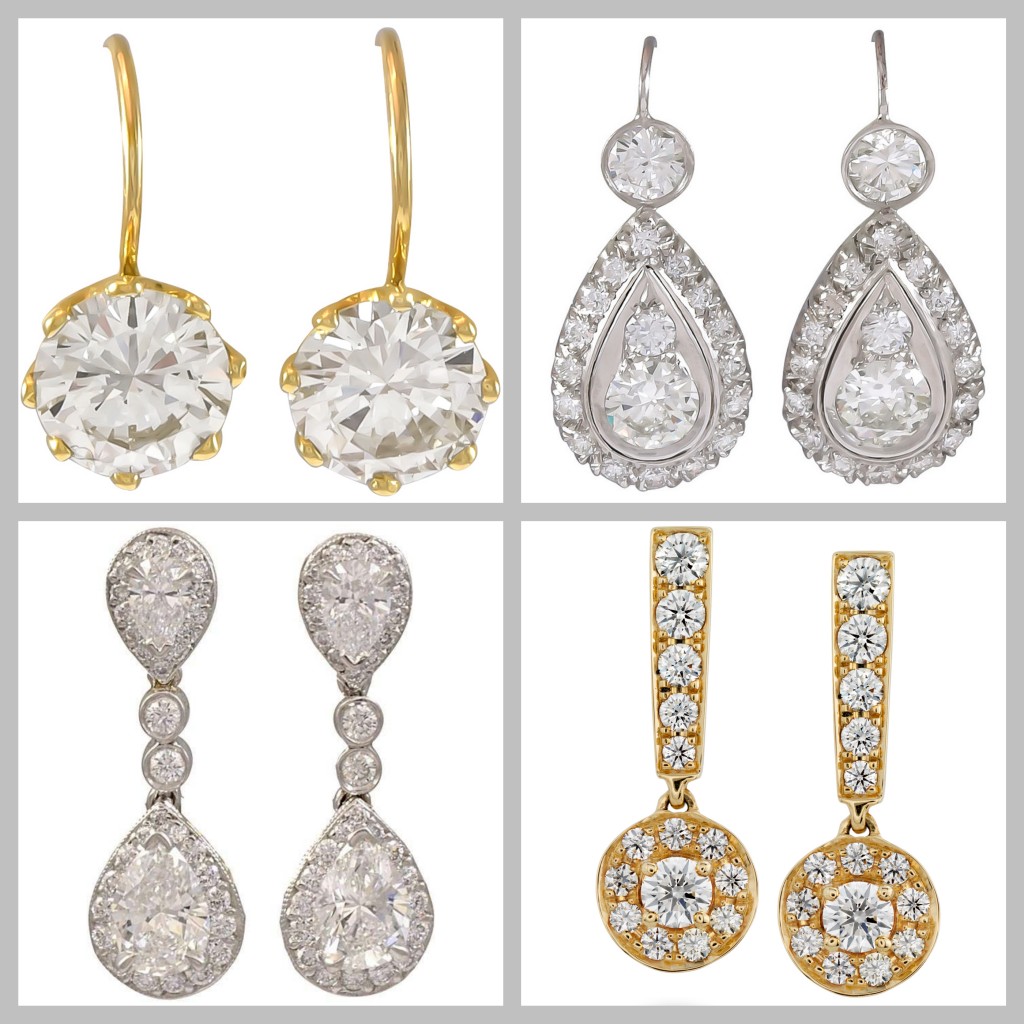 Elegant Dangle & Drop Earrings: Elegant dangle earrings like these 3.50 ct Diamond & Yellow Gold Dangle Earrings (top left) and these 4.40 ct Diamond & Platinum Dangle Earrings (top right) offer a crisp, classic style that pairs well with many bridal jewelry styles. On the other hand, drop earrings adorned with dazzling diamonds like these Inspiration Single Halo Drop Earrings by Hearts on Fire (bottom right) and these Diamond & Platinum Drop Earrings (bottom left) add a scintillating sparkle that even the most conservative brides simply adore!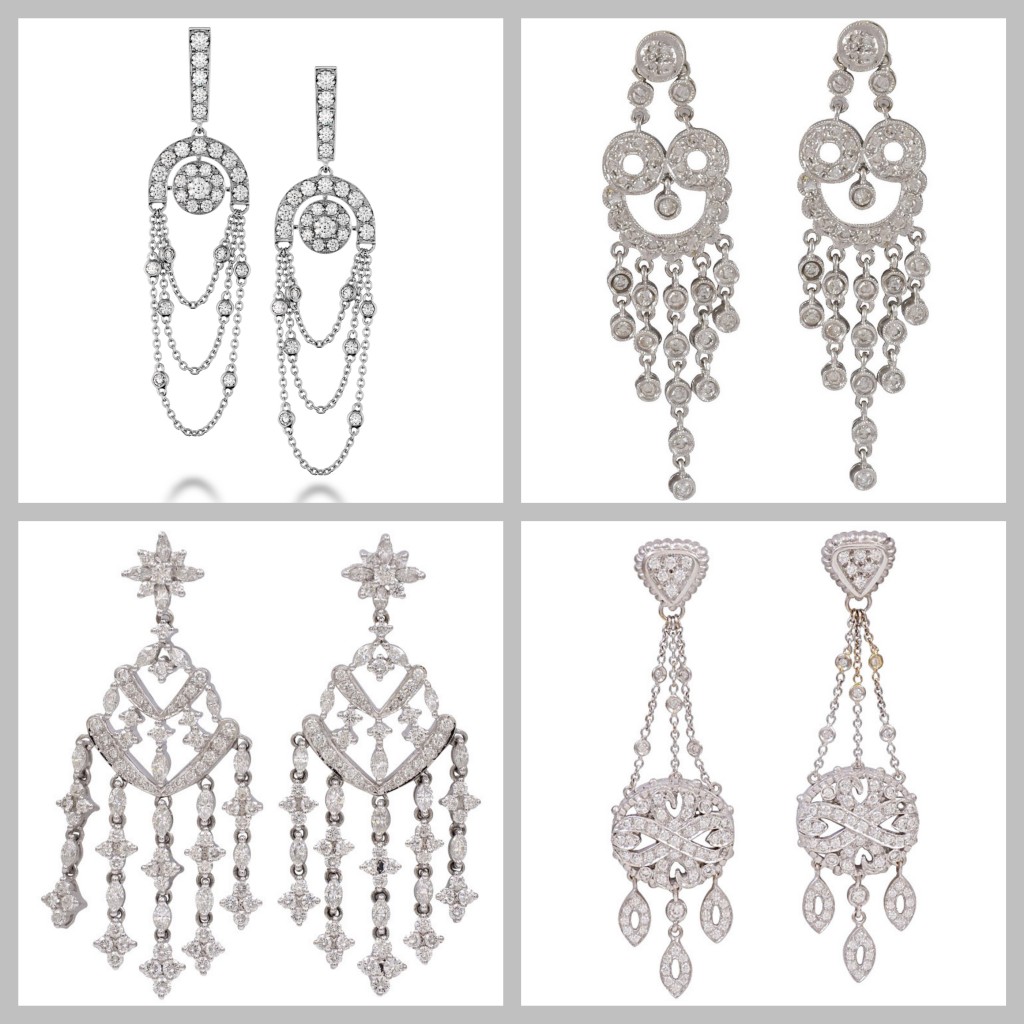 Chic Chandelier Earrings: Chandelier earrings like these diamond-studded Inspiration Chandelier Earrings by Hearts On Fire (top left) offer a chic, fashion-forward look with their bold design—ideal for the modern-day bride. On the other hand, intricate, diamond-intensive earrings like these Diamond & White Gold Chandelier Earrings by Doris Panos (bottom right) are ideal for a vintage bridal look. Alternatively, for a more dramatic look try a pair of chandelier earrings like these Diamond Chandelier Earrings by Kwiat (bottom left), or these Diamond & Gold Chandelier Earrings (top right).
Looking for more tips and tricks for picking the perfect bridal jewelry? Stop by one of our two Washington DC locations for expert advice from the Capital's Oldest Jeweler, and be sure to check out The Rookies Guide to Earrings on the Charles Schwartz blog to learn more about the basics of earrings.