So you've found the engagement ring of your dreams, picked out the perfect wedding band to match…what's next? As the bride there's no question that you'll be to the center of attention on your wedding day, and naturally you'll want to dazzle your guests! Accessorizing on your wedding day can be a difficult task—you want to stand out and sparkle without overdoing it.
The secret behind a beautiful bridal look is all in the details—the diamond-studded details that is! There are a number of ways to add a little sparkle to your wedding day look (with the right jewelry that is). As you plan your wedding day look, check out this collection of our top picks for bride-worthy bracelets, to find the perfect arm candy for your wedding day: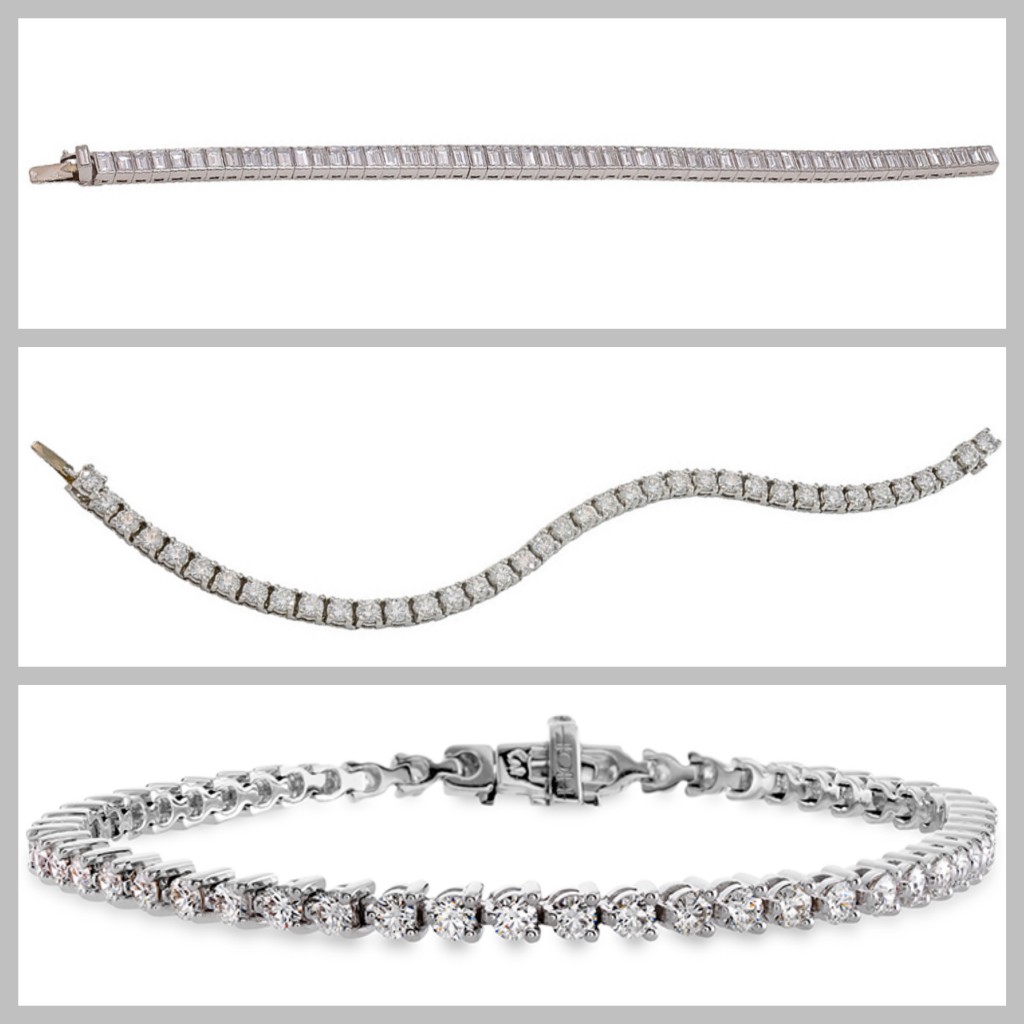 Timeless Tennis Bracelets: Tennis bracelets like this 17.25 ct Emerald-Cut Diamond & Platinum Tennis Bracelet (top) and this 10 ct Diamond & Platinum Tennis Bracelet (middle) are an unquestionable classic in the world of bridal jewelry. The timeless elegance and delicate details of diamond tennis bracelets like this Hearts On Fire Temptation Three-Prong Bracelet (bottom) cannot be understated—they're simply stunning!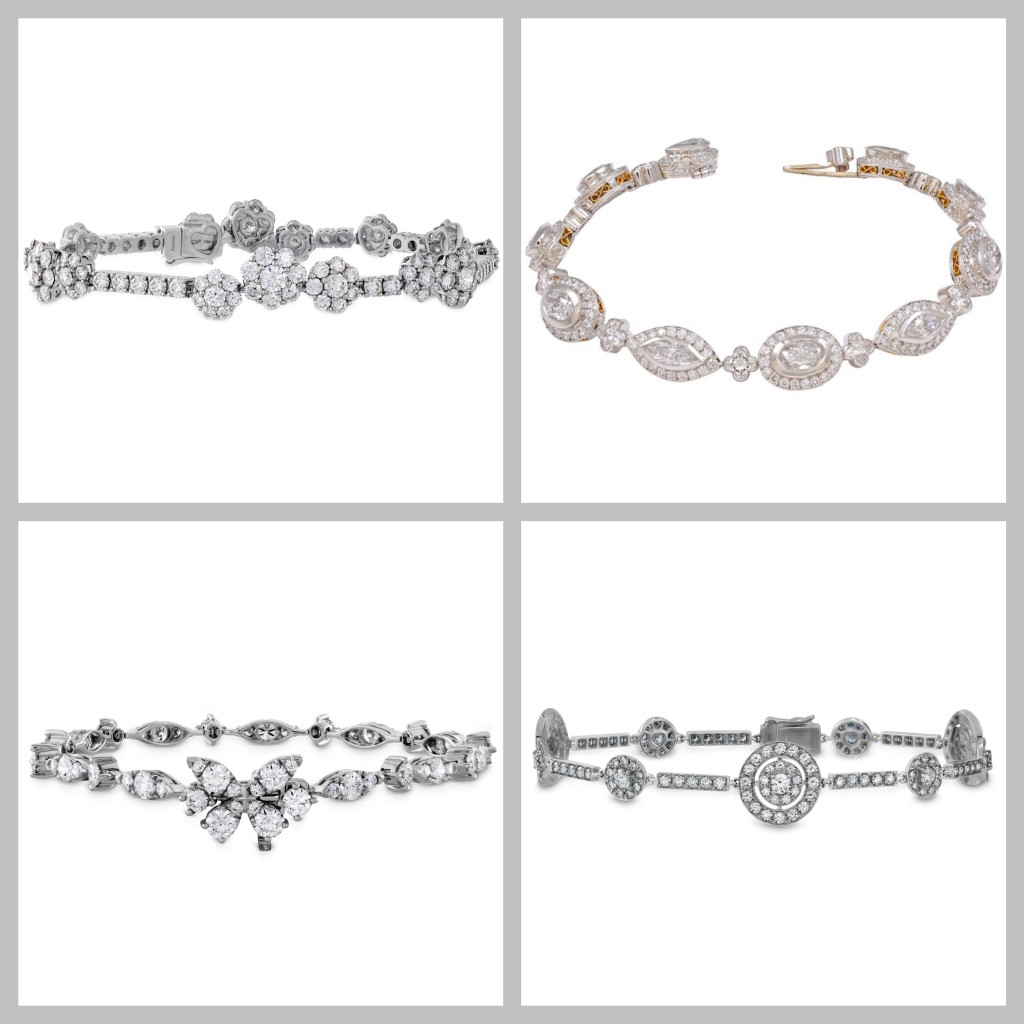 Diamond Bracelets with Dazzling Designs: The dazzling design of this Fancy-Shaped Diamond & Platinum Bracelet by Beaudry (top right) is the perfect example of an eye-catching diamond bracelet with a unique yet timeless look, and sophisticated appeal. The intricate, diamond-intensive design of Hearts On Fire's Aerial Diamond Line Bracelet (bottom left), Beloved Bracelet (top left) and Inspiration Alternating Halo Bracelet (bottom right), create a subtle, show-stopping look every bride is sure to love!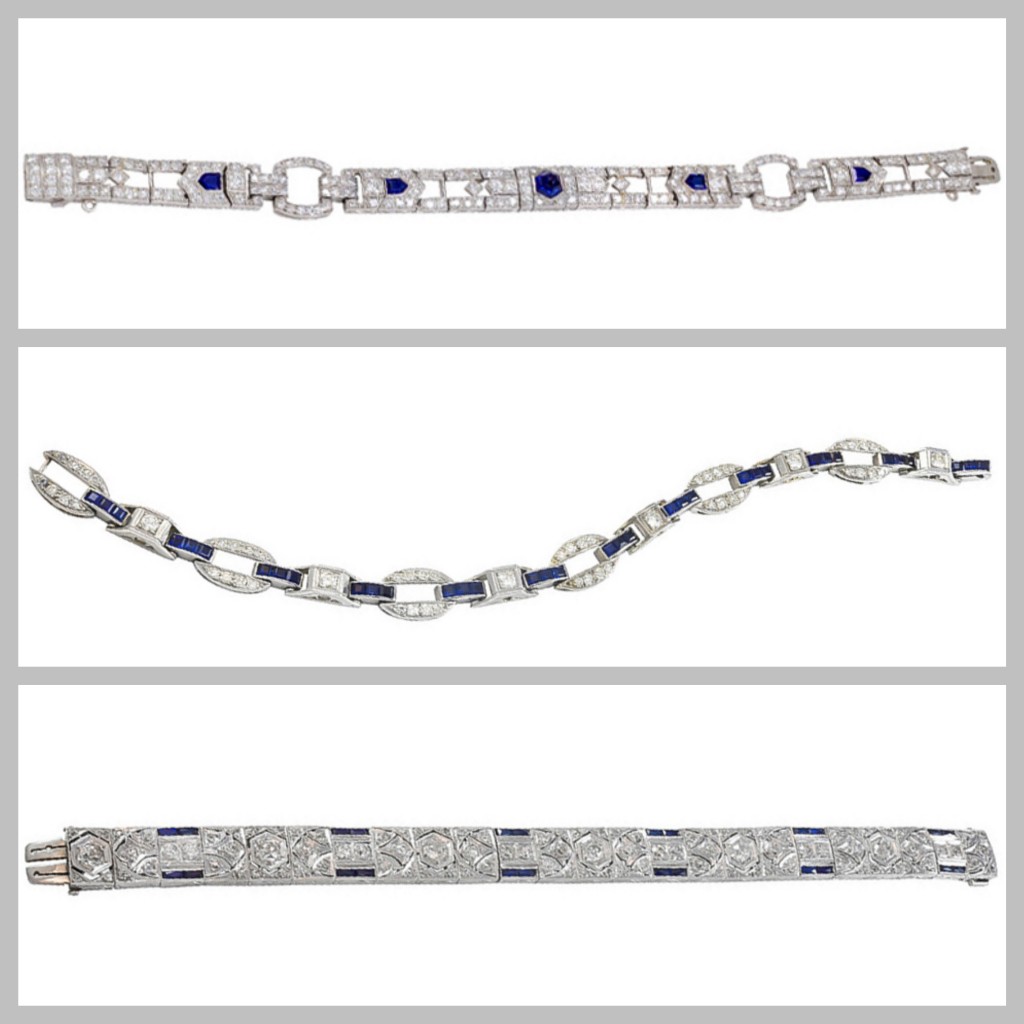 Detailed Art Deco Bracelets: Detailed Art Deco bracelets like this Art Deco Sapphire, Diamond & Platinum Bracelet (top) have a stylish, diamond-studded sophistication of their own—making Art Deco bracelets a perfect addition to many of today's chic bridal styles. Stunning sapphire and diamond bracelets from the Art Deco Era, like this Art Deco Sapphire & Diamond Open Link Bracelet (middle), this Art Deco Cabochon Sapphire & Diamond Bracelet (bottom) are ideal bridal picks as well—as they effortlessly exude a distinctive style of their own, while acting as your something blue!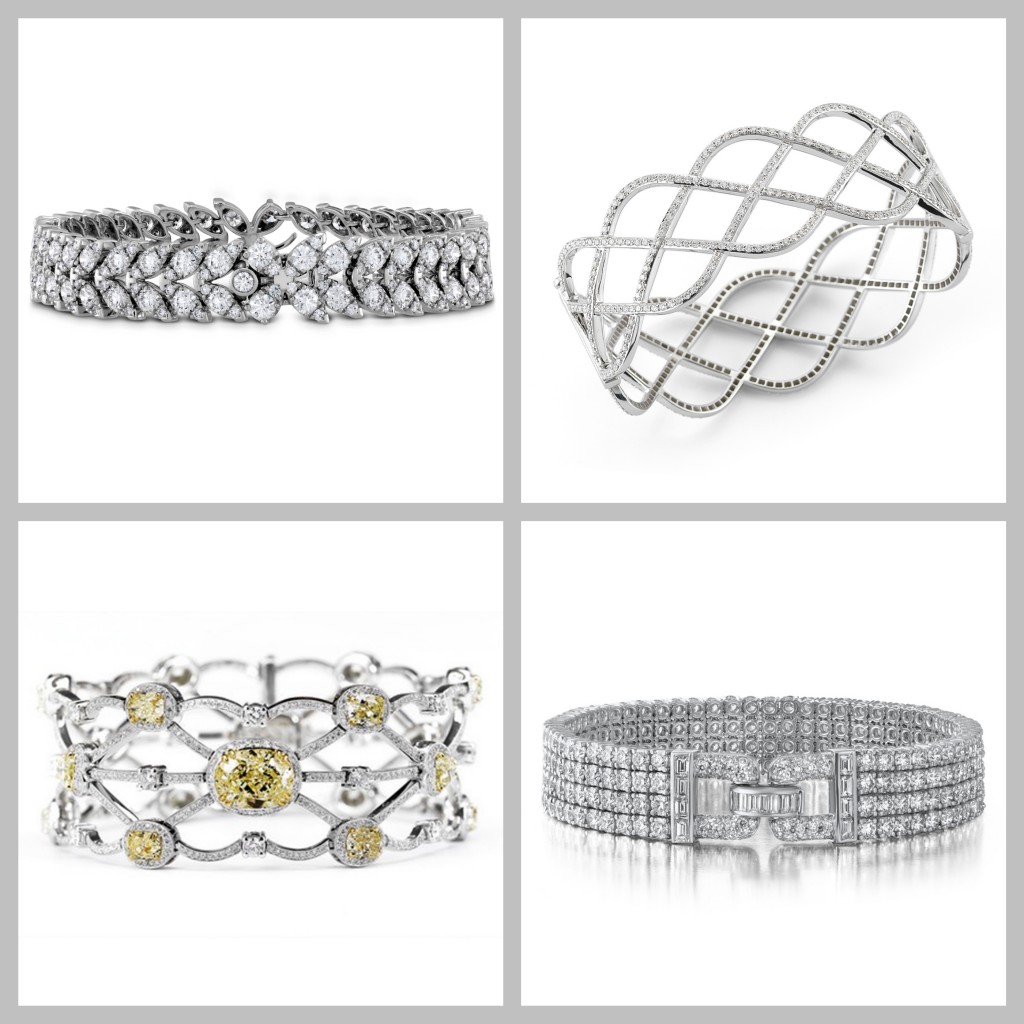 Scintillating Statement Bracelets: Diamond-intensive bracelets with bold designs like this dazzling Deco Bracelet by SUNA Bros (bottom right), this whimsical diamond and platinum bracelet by Ivanka Trump (top right) and this Aerial Diamond Bracelet by Hearts On Fire (top left) effortlessly exude a sophisticated, scintillating sparkle that cannot be ignored! On the other hand, if you're looking to add a little color to your wedding day look, opt for a vibrant, gemstone-accented bracelet—like this Yellow & White Diamond Lattice Bracelet by Beaudry (bottom left).
Looking for more tips and tricks for picking the perfect bridal jewelry? Stop by one of our two Washington DC locations for expert advice from the Capital's Oldest Jeweler!