Over the past year Art Deco jewelry has gotten a great deal of attention with the release of The Great Gatsby film, along with Tiffany & Co's widely publicized role in the movie's jewelry wardrobe. Many have declared that Art Deco jewelry is making a comeback… but did it really go anywhere?
There's no question that The Great Gatsby film's debut has instilled a craze for flapper-inspired dresses, long pearl necklaces and feathered headbands, but Art Deco jewelry is without a doubt in a league of its own. While this style has strong ties to the Roaring 20's, Art Deco jewelry has proven itself as one of the most popular yet enduring jewelry trends throughout history.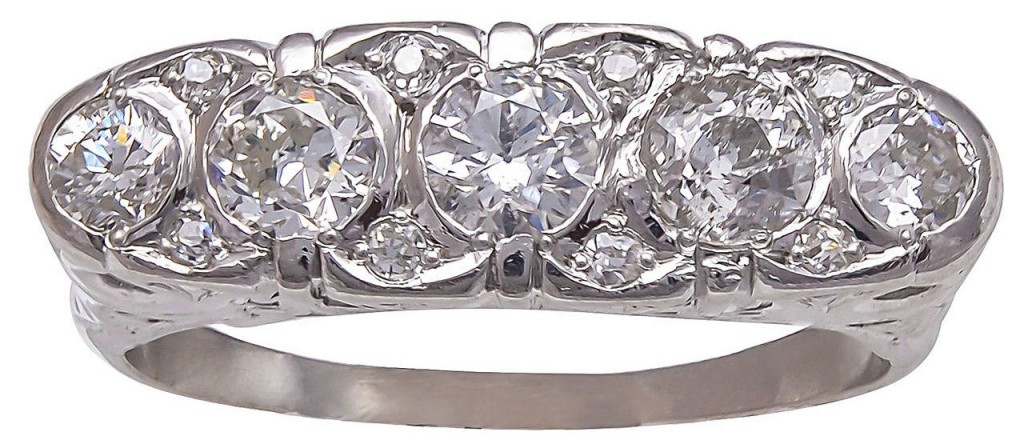 Where Did Art Deco Jewelry Come From?
The Jazz Age, also known as the Roaring 20's, was a time with unprecedented technological advances and swift urbanization, leading to a great deal of optimism. It was during this great period of wealth and decadence that Art Deco jewelry was born, inspired by society's contemporary advances in industry and architecture. Pieces from this period are truly in a league of their own, as you can see with the striking detailing and unmatched beauty of pieces like this Old European Cut Diamond Platinum Band.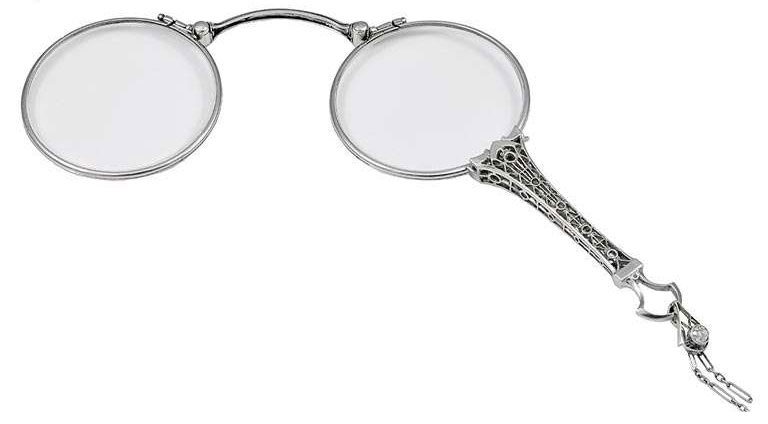 This exuberant new style was adopted from the fashionable elite of the Edwardian era, and incorporated into many luxurious items in addition to jewelry—like this Platinum Lorgnette and Chain by Tiffany & Co.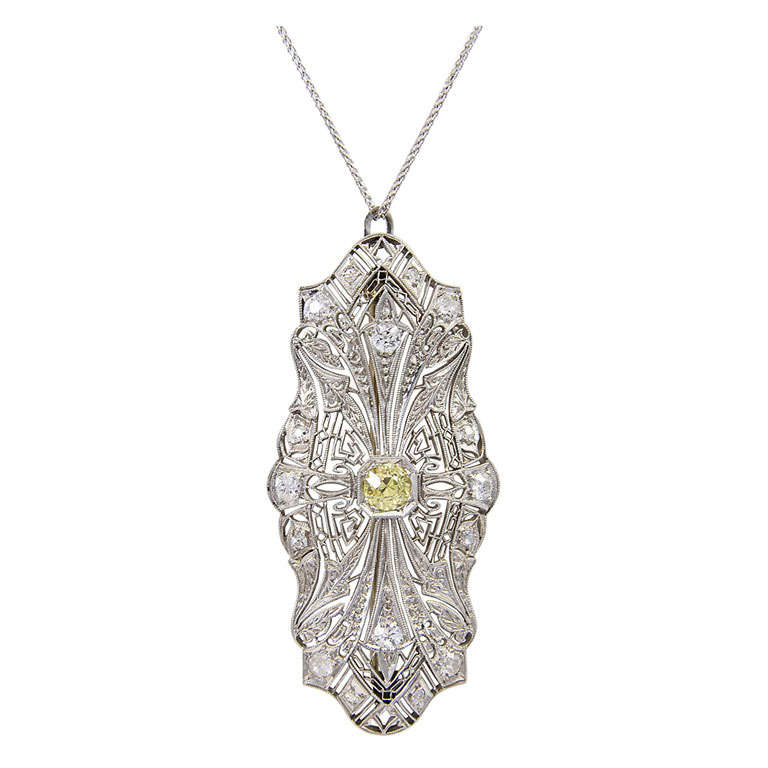 Divine Deco Details
It's easy to see why so many have fallen in love with this glamorous design—its ornate detailing and distinctive style has made Art Deco jewelry a historic icon. As you can see with this Art Deco Fancy Yellow Diamond Pendant, the Art Deco style is typified by the striking geometric elements, linear symmetry and bright gems encompassed into its design.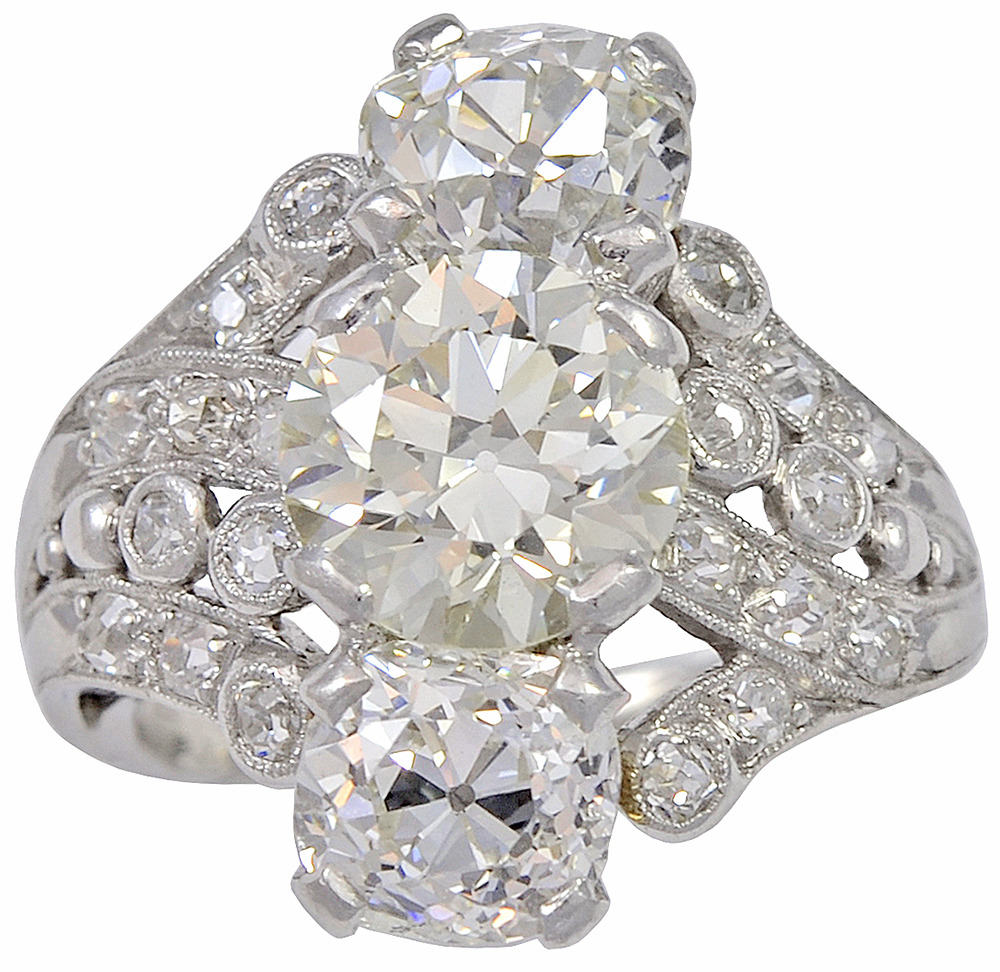 The bold gemstones and divine detailing found in Art Deco pieces like this 4.56 Carat Old European Cut Diamond Platinum Ring were unlike anything the world had ever seen!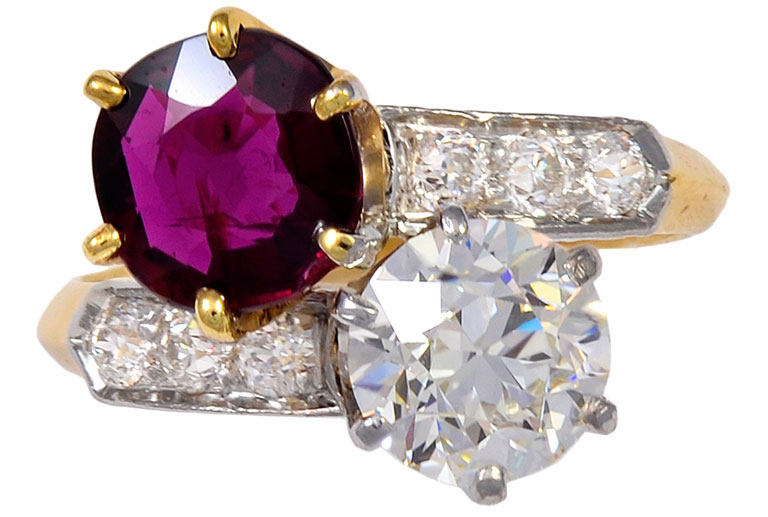 Dazzling Diamond Designs
Diamonds became an increasingly popular find over time amongst Art Deco designs, adding to the striking presence of the pieces—as you can see with this Ruby Diamond Bypass Ring by Tiffany & Co.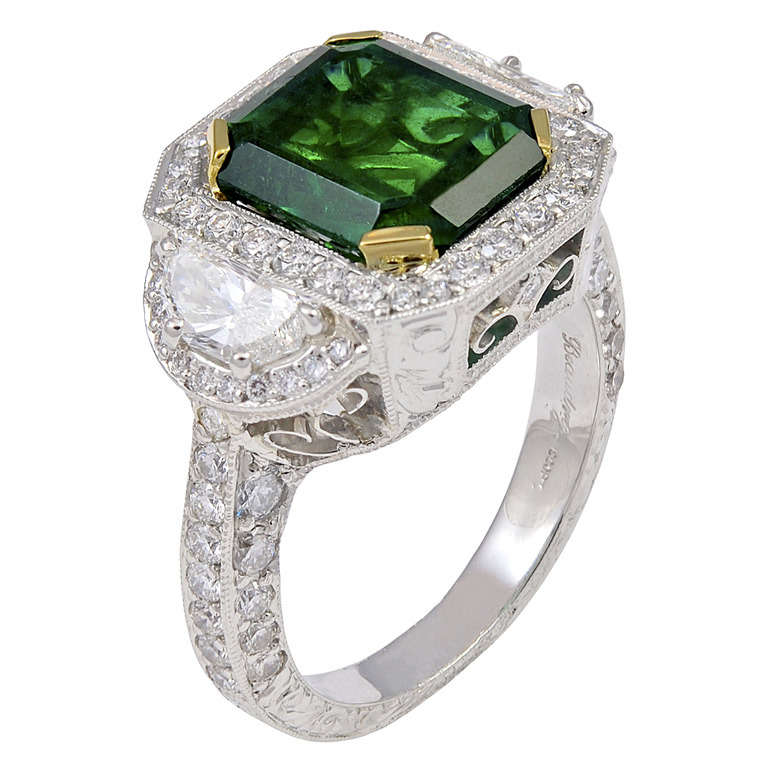 Striking sapphires, rich rubies and vivid emeralds were also often set in Art Deco pieces to complete the piece's dramatic statement. This 3.77 Carat Emerald & Diamond Ring by Michael Beaudry is an excellent example of the incredible sparkle of Art Deco pieces!
Estate Jewelry has been the long-kept secret gem of the jewelry world—whether you are looking for a unique yet elegant engagement ring, stunning yet timeless watch, or sophisticated yet distinctive brooch. Check out our collection of Art Deco jewelry on our website, along with our Pinterest for even more Great Gatsby and Art Deco style inspiration!
Source: http://gotham-magazine.com/style/articles/fall-fashion-trend-chinoiserie-and-art-deco