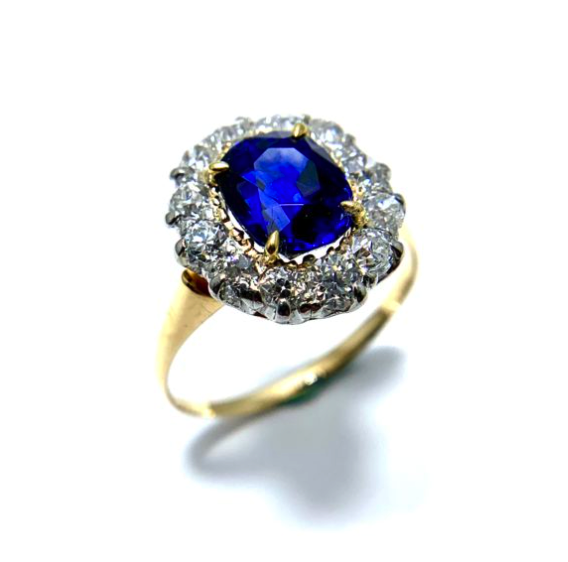 When it comes to finding the perfect engagement ring for your significant other you want to find something they'll love for years to come, but that doesn't necessarily mean you need to opt for the typical diamond. If you're still searching for an engagement ring that's as unique as your love story, consider a gemstone engagement ring.
You may get a larger stone– In some cases, you can get a larger gemstone than a diamond for the same price. Many factors play into the pricing of a stone but if you're budget concious and your significant other wants a larger stone, a gemstone can be a fantastic alternative to diamonds.
They can look more unique than diamonds– Not only can you choose a unique setting for your ring but by choosing a gemstone you'll automatically have a more unique feel. With the popularity of diamonds, a sapphire, emerald, or ruby will stand out from the crowd.
Your options are practically limitless– We have a vast collection of vintage, antique, and designer rings, but beyond what already exists in our collection we can create a custom ring. If there is a specific style you love or you're starting from scratch we can help you craft the perfect ring for your proposal.
How We Can Help in Your Engagement Ring Search
When you come to Charles Schwartz for your gemstone engagement ring we'll discuss your budget, style preferences, and answer any questions you have before guiding you through our collection. We're passionate about helping our customers find jewelry they'll love and feel honored anytime we can be involved in your love story.
To schedule a consultation with one of our expert jewelers and learn more about our collection of gemstone engagement rings call 202-363-54532 or click here.