Unsure about how to express your love for a significant other, family member, or loved one? Antique jewelry is a timeless gift, making for some of the most memorable and cherished items of our lifetime. Give the gift of beautiful antique jewelry with Charles Schwartz & Sons.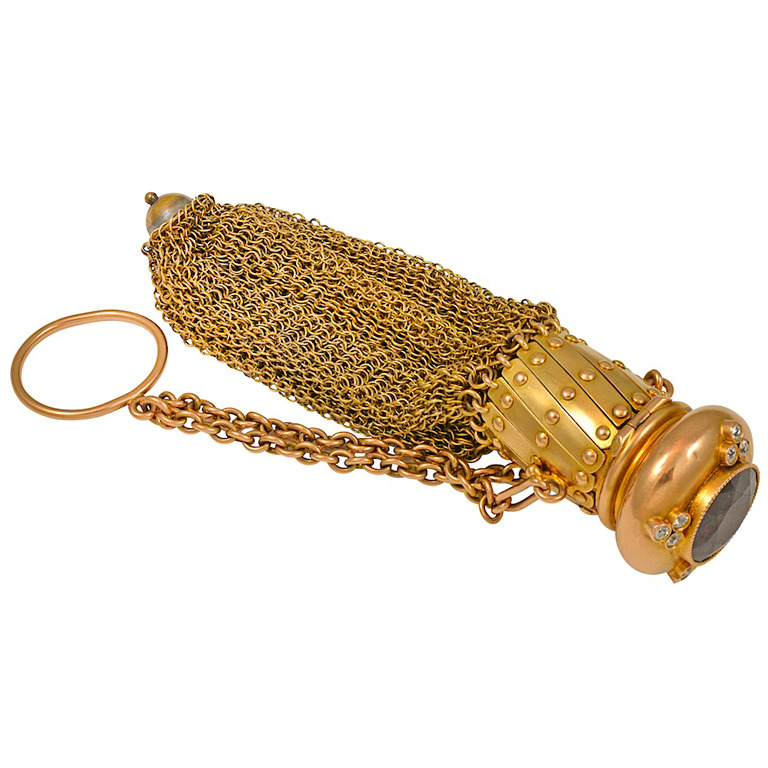 At Charles Schwartz & Sons we aim to make the jewelry selling process as easy, safe, and stress-free as possible. We offer various steps in the process to help ensure you are getting the top assessments, offers, and care.
As a family-owned business since 1888, we know how much love and care goes into deciding to sell your jewelry pieces. We have a passion for helping others find pieces they equally love, cherish, and use for years to come. We understand that when you decide to sell your pieces, it can be an emotional process due to the memories attached to each piece, but we do everything we can to respect the history of your piece and find it a new home once it's in our care.
Antique Jewelry Eras By Experts
A piece of jewelry is considered "antique" if it is over 100 years old. Antique jewelry was crafted from high-quality materials with a superior level of craftsmanship, leading to sturdy, high-quality pieces. For this reason, in addition to the old age and relative scarcity of antique jewelry, the majority of antique pieces are too valuable to be worn or displayed.
Antique jewelry eras can include the:
Georgina Era (1717-1837)
Victorian Era (1837-1901)
Arts and Crafts Era (1894-1923)
Edwardian Era (1901-1915)
Art Nouveau Era (1895-1915)
Jewelry from the Georgian era is typified by the expertly handcrafted metalwork and sophisticated ornate details incorporated into their design, including flower motifs, scroll patterns, ribbon designs, and butterfly motifs. Each of the Victorian era's three distinct subsets (Early, Mid, and Late Victorian) represent a defining period of her life during her reign as Queen of England.
Early Victorian pieces incorporate primarily Greek, Roman, and Celtic-inspired patterns into their designs, along with a variety of motifs including crosses, love knots, clovers, angels, and serpents. The Arts and Crafts era brought fun and creativity back to the working class as it inspired individual artisans to craft original, handmade jewelry with imaginative yet refreshingly simple designs.
Jewelry from the Edwardian era is perhaps best known for its understated elegance and intricacy due to the extensive use of filigree and milgrain design techniques. The Art Nouveau era, whose name translates to "new art", marked the start of an entirely new artistic movement and made a lasting impression on the jewelry industry. The Art Nouveau era is best known for its novel artistic interpretation of jewelry, which incorporates a number of fluid, vibrant designs.
Antique rings, bracelets, and earrings require expert knowledge and care. Charles Schwartz & Sons provides information on the type of antique, estimates for selling antique jewelry, and offers exquisite pieces for sale.
Jewelry is known to play a vital role in society, enamoring the hearts of many with wide choices that mirror changing trends, evolving designs, and obsessions throughout our world history. At Charles Schwartz & Sons, we are experts in estate and antique jewelry, well-trained in the datings/classification of vintage and antique pieces.
Types of Antique Jewelry Sold
Charles Schwartz & Sons sells a variety of antique, vintage, designer, and estate jewelry pieces. Antique jewelry can include engagement rings, diamond jewelry, cufflinks, cocktail rings, necklaces, brooches, and more. You can even find a Victorian Garnet Diamond Gold coin purse!
In addition to selling and buying services, we also offer jewelry repair. Family heirlooms can hold meaningful sentimental value to us, which is why Charles Schwartz & Sons takes care in providing jewelry repairs for its customers.
Our Master Goldsmiths and Master Platinumsmiths have over 100 years of combined experience. We have done many types of repairs and custom work. From sizing a ring to fit properly, converting your Grandmother's brooch into a pendant or custom designing a one-of-a-kind piece of jewelry. Our jeweler will evaluate the work that needs to be completed and explain the entire process. You and your jewelry are very important, so allow us to be of service to you.
Whether you desire a diamond engagement ring, fine jewelry, or a pink sapphire ring – Charles Schwartz & Sons can help you find the perfect antique, vintage, designer, or estate jewelry pieces.