If you're thinking of proposing and want something other than the typical diamond ring, consider a gemstone engagement ring. Gemstone engagement rings have seen a resurgence in popularity in recent years and with all the options and considering how gorgeous they are, it's no surprise.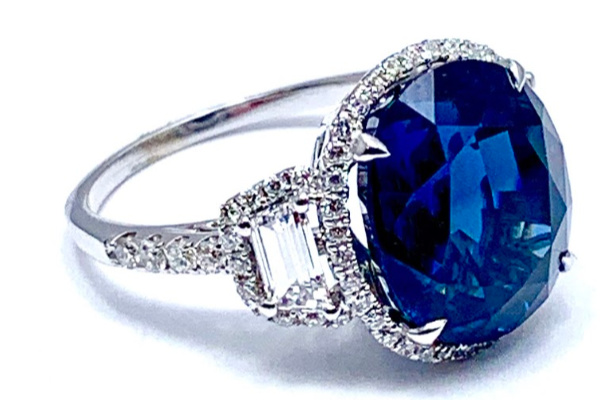 11.38 Carat Oval Sapphire and Diamond 18 Karat White Gold Cocktail Ring– This ring has a classic elegance with the perfect amount of flare. The halo and accent diamonds showcase the beauty of the sapphire. This ring suits the classical bride who loves simple elegance but still wants something that makes a statement. Sapphires are also known for being a strong stone that can last a lifetime of wear while maintaining their stunning beauty.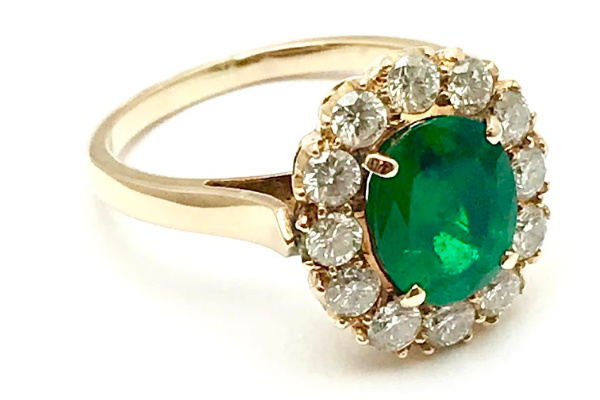 1.74 Carat Natural Oval Emerald and Diamond Rose Gold Ring– This ring is much more unique and fit for a bride who loves to stand out from the crowd with something that no one else has. The striking green of the emerald is sure to catch anyone's eye and the row of round brilliant cut diamonds give this ring a nearly floral appearance. The rose gold band gives it a bit of a modern feel with the popularity of the metal in recent years and the coloring accents the green of the center stone.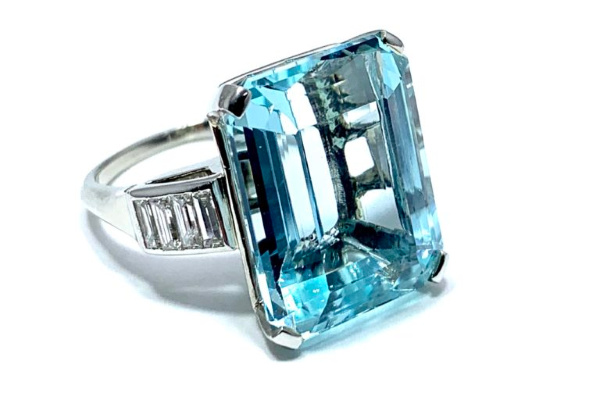 16.60 Carat Aquamarine and Emerald Cut Diamond White Gold Cocktail Ring– Is your significant other a fan of Meghan Markle? If so she's sure to love this ring. Just before the wedding of Prince Harry and Meghan Markle, he gifted her with a stunning Aquamarine ring, similar to this beauty. This ring demands attention and its gorgeous blue coloring is like no other. The diamond accents offer a little extra sparkle to this showstopper that your significant other will be thrilled to say "yes" to.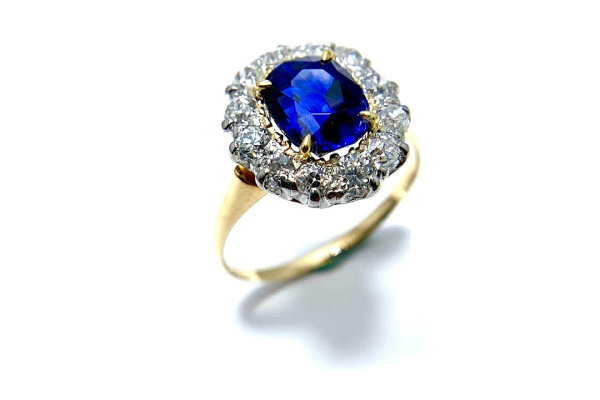 2.63 Carat Oval No Heat Natural Sapphire and Diamond Platinum and Yellow Gold Ring– This ring takes the classical setting of an oval center stone with a halo surrounding it and kicks it up to the next level. Its unique design surely can't be missed. The intricacy of the setting with the different color metals of gold and platinum and diamonds surrounding the sapphire gives it a one of a kind appearance. Also, if your significant other was ever interested in The Great Gatsby, this art deco stunner is sure to put a smile on her face.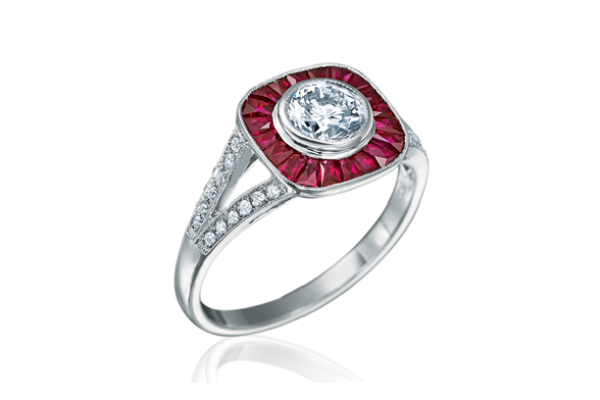 18 Karat White Gold Diamond and Ruby Ring– For the bride who truly wants something unique and quirky, this is the ring for her. The diamonds give off the classic engagement ring vibe, but the ruby surround gives it an eye-popping splash of color. While many brides who have considered gemstone rings often lead towards the typical sapphire or emerald, a ruby is another great choice that offers durability and beauty to your engagement ring.
Our expert jewelers have been helping customers with all their jewelry needs since 1888. We know that proposing is one of the most exciting things you can do in your life and that you want to get it right the first time. We'll walk you through our extensive collection of gemstone engagement rings and if you don't see what you want, we can even create a custom engagement ring that's perfect for your significant other.
To schedule a consultation with one of our expert jewelers for your DC gemstone engagement ring call 202-363-5432 or click here.