Every bride-to-be has heard of the age-old phrase "Something Old, Something New, Something Borrowed and Something Blue", but the real question is how will you incorporate something blue into your wedding day? Over the years, brides have honored this age-old tradition in a number of unique, memorable ways! Check out these perfect, Pinterest-worthy ideas for the Something Blue on your wedding day: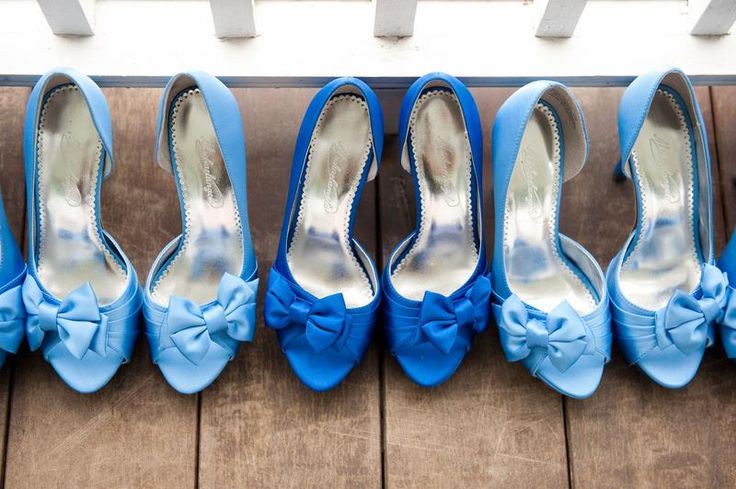 Photo Credit: The Lovely Find
Beautiful Blue Wedding Day Heels: Wear your Something Blue on your feet, as you walk down the isle and the dance the night away on your special day!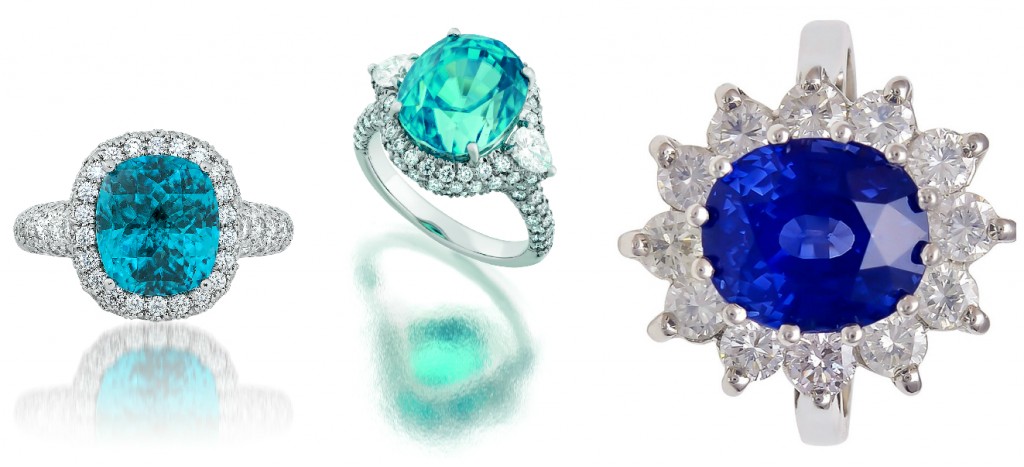 A True-Blue Engagement Ring: Why not choose a dazzling blue engagement ring, like this Blue Zircon and Diamond Ring, or this Blue Zircon and Diamond Platinum Ring (both by SUNA Bros), or this stunning Sapphire and Diamond Ring from our Estate Collection for your Something Blue!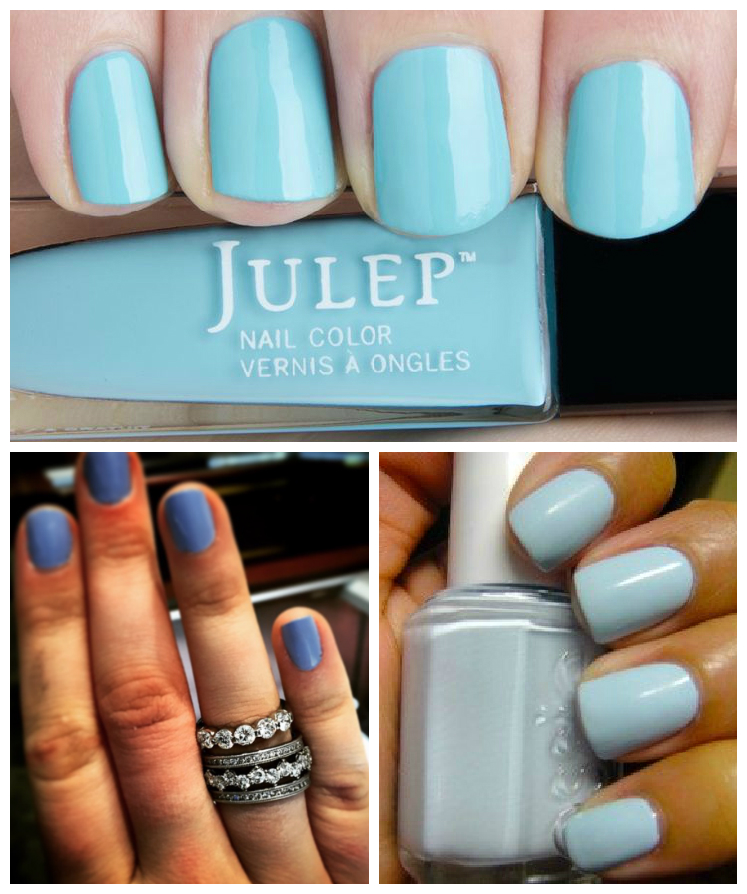 Photo Credit: Julep (Top), Charles Schwartz's Instagram (Left) & Colin Cowie Weddings (Right)
Paint Your Nails Blue: We think you'll agree—blue nail polish truly makes dazzling diamond rings pop! There are so many wedding-worthy ways to paint your nails blue—from a soft, like blue to a bold royal blue, or even a french manicure with light blue tips!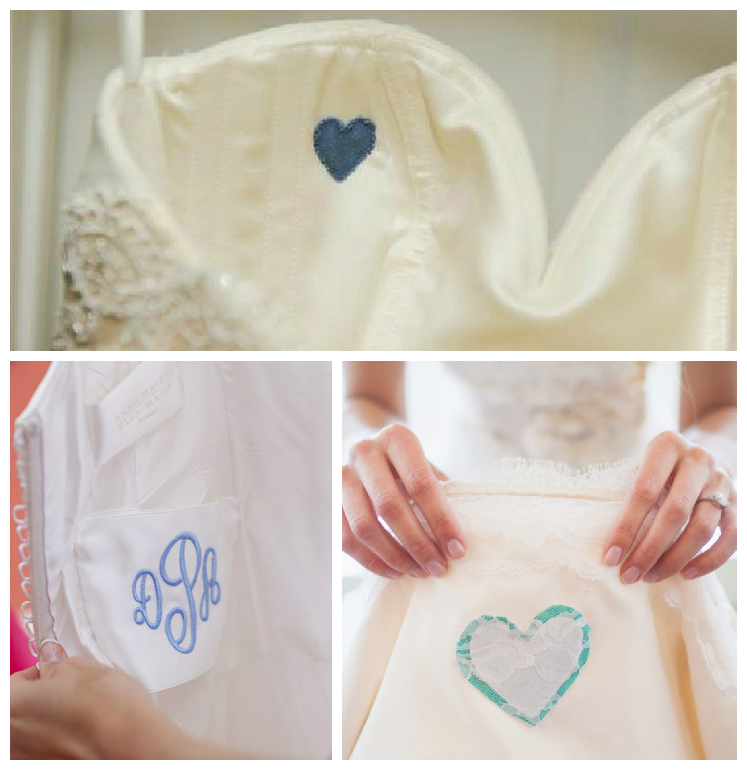 Photo Credit: Colin Cowie Weddings (Top), The Knot Blog (left) & Martha Stewart Weddings (Right)
A Blue-Stitched Hidden Heart or Monogram: Adding a blue hidden heart or monograming your (soon to be) initials on the inside of your wedding dress, gives extra meaning to your Something Blue!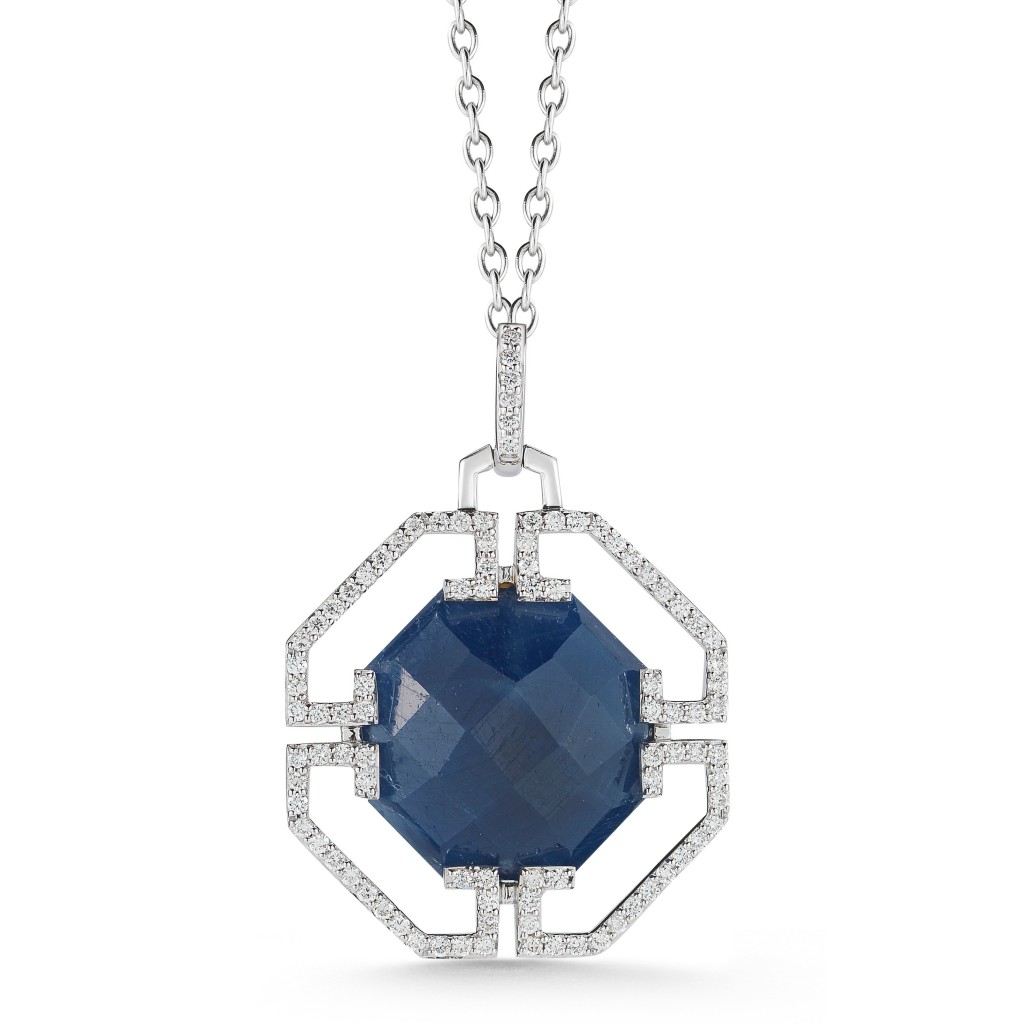 Keep it Around Your Neck: Hold your something blue close to your heart and wear your Something Blue around your neck, by choosing a beautiful statement necklace, like this stunning Patras Blue Sapphire Pendant by Ivanka Trump!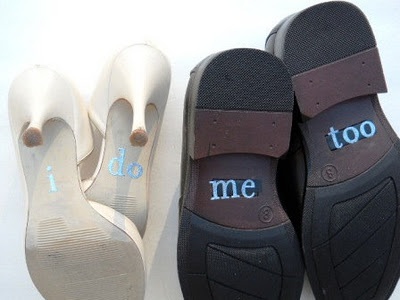 Photo Credit: Simply Savannah Events
Put "I Do" in Blue on Your Wedding Day Shoes: Put your Something Blue on the soles of your shoes for a sweet, rather subtle wedding day Something Blue!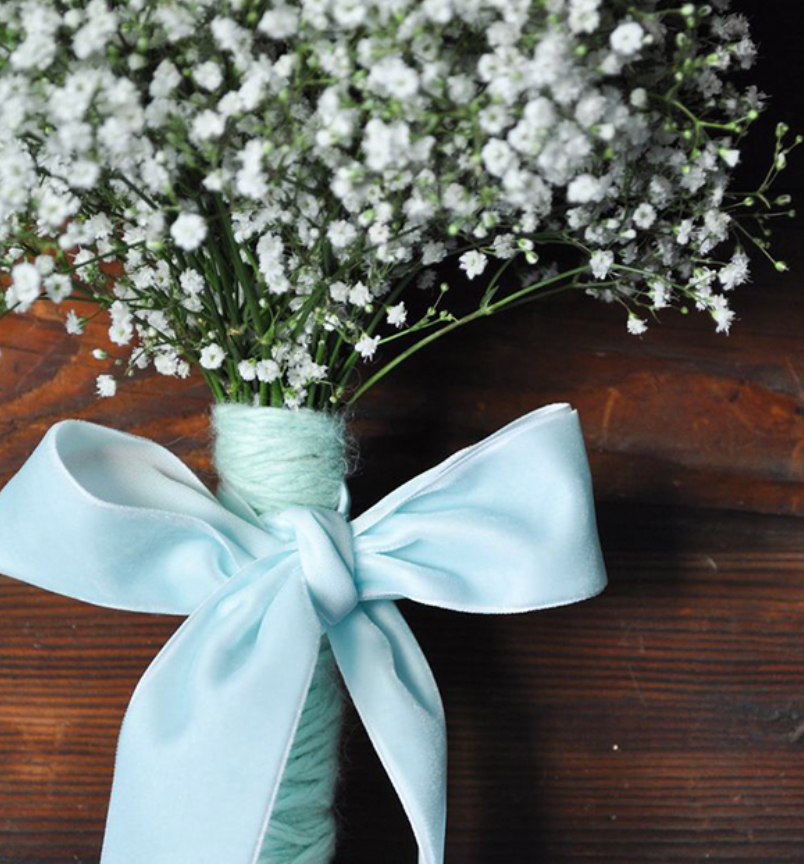 Photo Credit: Lauren Conrad
Blue Floral Bouquet: A bouquet full of blue flowers are a great idea for your wedding day Something Blue! Furthermore—you could add a single blue flower, or wrap your wedding day bouquet in blue ribbon for a subtle yet classic Something Blue accent!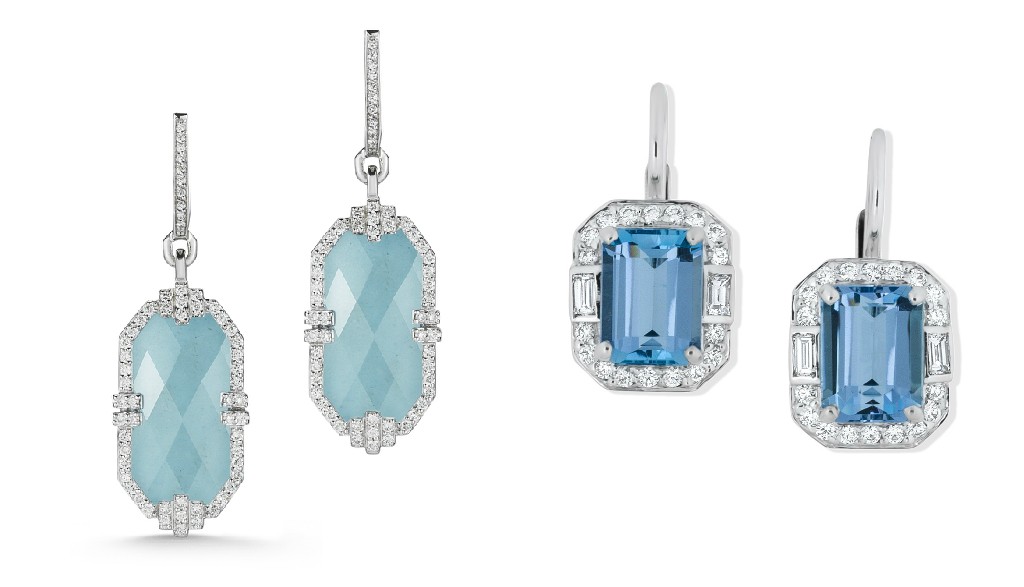 A Pair of Aquamarine Earrings: Add a pair of dazzling blue earrings to your wedding ensemble—like these Patras Aquamarine Drop Earrings by Ivanka Trump, or these Aquamarine and Diamond Drop Earrings by SUNA Bros!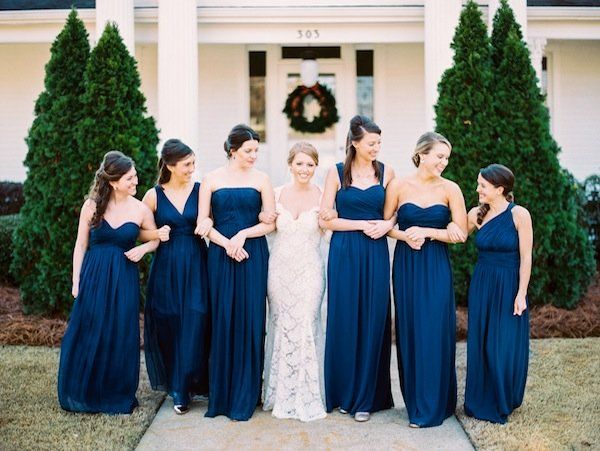 Photo Credit: Southern Weddings
Blue Bridesmaids: Keep your Something Blue all around you on your wedding day by having your bridesmaids be your Something Blue. There are so many shades of blue you'll have plenty of beautiful blue dresses to choose from. Your bridesmaids are sure to appreciate it too–because blue looks great with any skin complexion!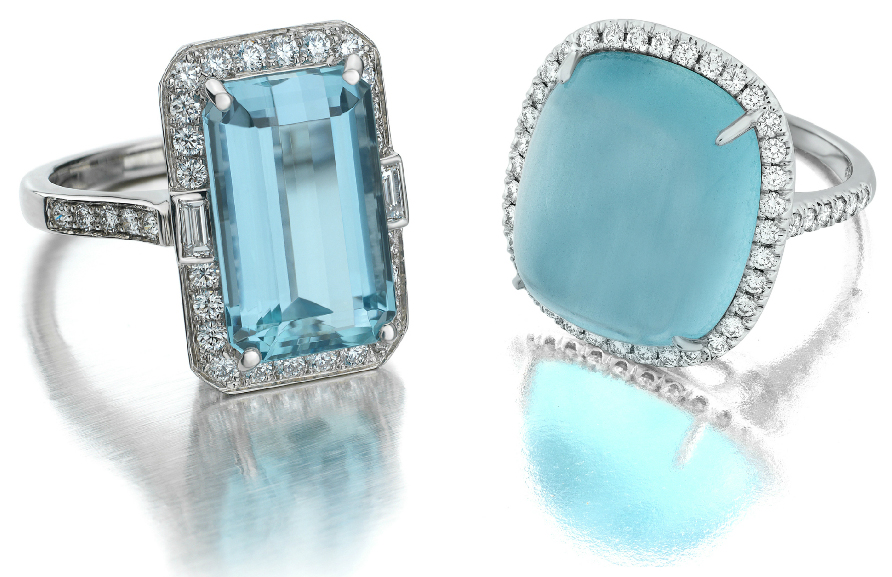 An Aquamarine Accent Ring: Add a little color to your wedding day look, by sporting an eye-catching accent ring—like this Aquamarine and Diamond Ring or this Cabochon Aquamarine and Diamond Ring (both by SUNA Bros) on your right hand!
While planning your dream wedding day, be sure to check out our Something Blue Pinterest Board for even more Pinterest-worthy ideas and inspiration for making this age-old wedding ritual your own!